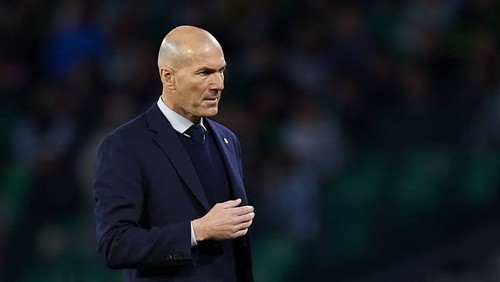 Over recent back-clashes with fans, Real Madrid boss Zinedine Zidane has admitted he would leave willingly if he senses the board members are not appreciative of his services.
Moving on, he stated that due to recent incidents, he doubts if he is the right man to lead Los Blancos forward.
Zidane's job looks to be under threat
The pressure from Real Madrid fans, over the team's Champions League exit has been enormous. In line with that, clinching the La Liga trophy looks like the only way to calm the nerves of their supporters.
Nonetheless, it also poses a threat to Zinedine Zidane's stay at the club. In a situation where the league escapes Real's grip, the fans would most likely call for the manager's head on the plate.
Zidane's first spell as Real Madrid manager
Without a doubt, Zidane's first spell at Real Madrid was more than fruitful.
His first reign saw him clinch the La Liga title, as well as three Uefa Champions League trophies back to back to back.
Zidane's second spell in charge
However, his second spell has not been as rosy as the first. During the first season of his second spell, Zidane lifted the La Liga title. Nonetheless, his team was knocked out in the round of 16 stages of the Champions League.
In this second season of his second spell, Zidane has once again been eliminated from the Champions League and Copa dey rel title races. In fact, the latter has been lifted by arch-rivals Barcelona.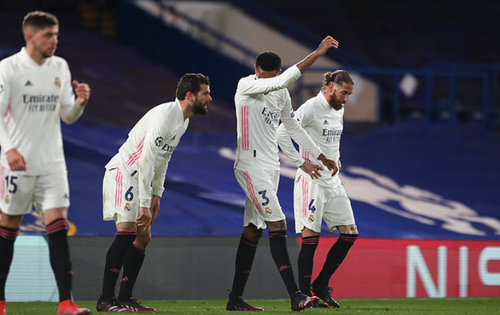 Now, the only title left to be won is the La Liga title. In the wake of Barcelona's draw to Atletico Madrid, Los Blancos look set to clinch the title should they win their remaining matches.
Conclusion
This season cannot be written off as a horrible one for Zinedine Zidane. This is based on the fact that the Real Madrid squad has been plagued with lots of injury woes.
However, due to already established standards set by the club, fans are still unimpressed by the manager's performances.
The ideal stand would be to let Zidane stay around with the lads while been given cash to throw around. The goal should be to try and rebuild, then see how events pan out in the coming season.
Nonetheless, we keep our fingers crossed to see how events pan out.
CLICK THE LINK ABOVE TO FOLLOW ME ON INSTAGRAM