2 June marked 48 years since the first triumph of Peru at the World Cup. They won against Bulgaria 3-2 in Mexico in 1970.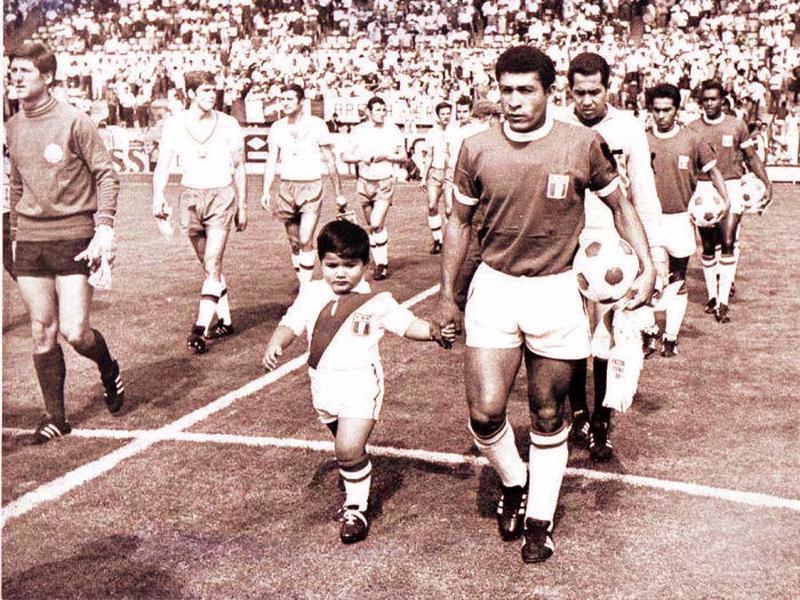 2 June 1970 is a historic day for the Peruvian football, because they recorded the first win of La Blanquirroja at the World Cup. Winning Bulgaria 3-2 was a comeback to Peruvian advantage.

This triumph returned the joy to Peruvian people, because those days they were suffering from an earthquake, which had happened on 31 May. 70 thousand people disappeared in Huaraz. Many members of the Peruvian team were worried because a strong seismic movement had reached their capital. That's why the atmosphere in the national delegation wasn't so good.
Before the match started, an engineer Aramburu Menchaca, who was head of the delegation, had come with a handful of soil and raising his voice addressing to the team said: "This is the Peruvian soil and we need to win for our land and thousands of suffering Peruvians".
A city legend says when the team manager mentioned that 70 thousand people had died in the Callejon de Huaylas, "Perico" Leon innocently asked: "So many people live is this valley?". Many years ago when I was interviewing the number 9 of Peru in the United States, he denied having said that.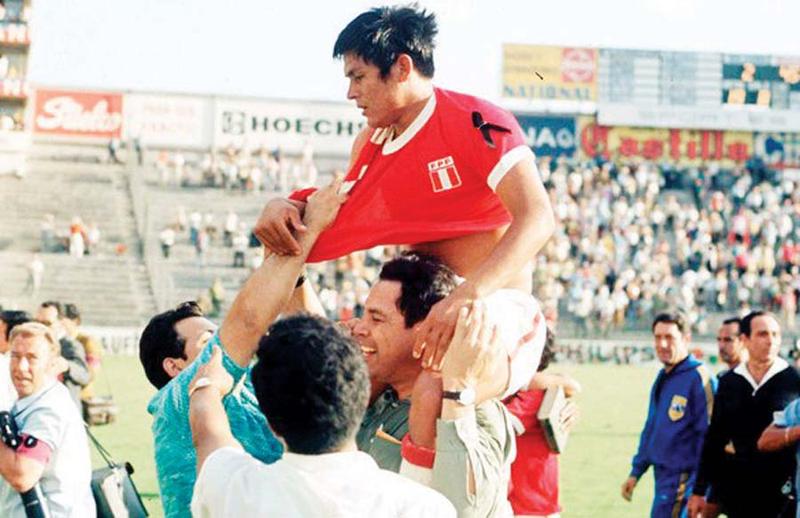 The Match
The Peruvian team came out on the pitch in red shirts with a black ribbon as a sign of grief about the earthquake that had happened in their country two days earlier. There was a minute of silence at Nou Camp in Leon.
The Europeans were one goal up in the 13th minute with Dermendzhiev's set-piece free kick goal. The second goal happened during the second half. In the 49th minute Bonev made it 2-0 for Bulgaria. Goalkeeper Rubinos missed the ball. He didn't use gloves and it was a disadvantage. But Hugo Sotil's entrance was crucial for the turnaround. "Cholo" united with Cubillas and Chale and elaborated good attacking moves. The Peruvian play was fundamental to overcome the Bulgarians, who looked surprised by Peruvian skills.
The second goal of La Blanquirroja was made by Alberto Gallardo's strong feet with the help of "Perico" Leon's pass in the 50th minute. In the 55th minute Sotil skillfully found a breach in the European side's defence. The Italian referee gave a free kick at the penalty box line. Chumpitaz equalised with a strong kick. The Peruvian line-up had already grown stronger and only lacked to score the winning goal. And it happened in the 73th minute. "Nene" Cubillas' shot broke the rivals' defence and beat goalkeeper Simeonov.
There was such indescribable happiness in Leon (Mexico) and in all Peru. Thanks to La Blanquirroja the atmosphere on the Peruvian territory went from sadness to joy. A historic and unforgettable triumph.
BULGARIA (2)
Simeonov

Shalamov

Aladzhov

Davidov

Dimitrov

Penev

Popov

Bonev

Jekov

Yakimov
Dermendzhiev

Head Coach: S. Boskov
PERU (3)
L. Rubinos

E. Campos

O. La Torre

H. Chumpitaz

N. Fuentes

R. Chale

R. Mifflin

T. Cubillas

J. Baylon

P. Leon

A. Gallardo

Head Coach: W. Pereira "Didi"
Goals: Dermendzhiev 13', Bonev 49'; Gallardo 50', Chumpitaz 55', Cubillas 73'
Substitutions: Marashliev x Popov, Asparuhov x Bonev; P. Gonzales x E. Campos, H. Sotil x J. Baylón
Stadium: Nou Camp (Mexico)
Referee: Antonio Sbardella (Italy)
Source: Todo Sport