Zenit officially confirmed arrival of Claudio Marchisio, Juventus legend. Aleksei Loginov explains how it could have possibly happen.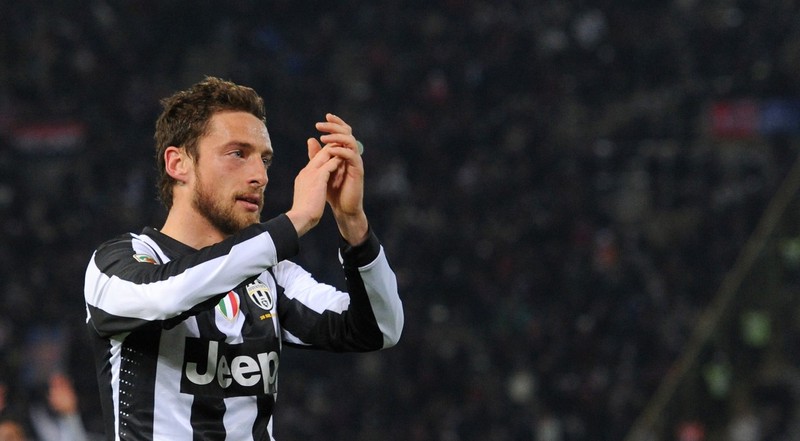 Juventus and Claudio Marchisio broke up without scandals. There were no protest demonstrations of fans, slamming articles on two Tuttosport central spreads, provocative questions at a press conference.
The conference was held in a casual manner: a declaration of contract termination one day before transfer window closing, €3.5 million compensation, an appreciation post on club's official twitter account and a farewell letter on midfielder's Instagram. And regrets, regrets, regrets...
Over the last week even if both parties of this performance (it can hardly be called a conflict) tried to outperform each other, then only in mentioning Giampiero Boniperti's phrase: "Winning is not the most important thing, it's the only thing that matters". Claudio, for instance, in his farewell letter used the words of Juventus ex-president four times.
Marchisio spent 25 years in Juventus passing all stages — from the youth academy to the first team. On his 30th birthday he earned an unspoken "bandiera" status. His portraits were in Allianz Stadium corridors, he was a part of Juventus Best XI after Calciopoli. What is more, Il Principino never argued with coaches, didn't make controversial statements and never misconducted. It was a gradual scaling the peak to reach the level of such players as Furino, Bettega and Del Piero.
His autobiography "Black on White" is infiltrated with compliments to everyone he has ever met: Del Piero, Zanetti, Trezeguet, Buffon, Nedved, Deschamps, Agnelli, Conte, Bonucci, Chiellini, Allegri, Marotta. A special praise is devoted to Cruyff, Tardelli and Gerrard. To a certain extent, Marchisio managed to foresee the future of Juventus and answer the major question of the day: 'Who is better: Messi or Cristiano?'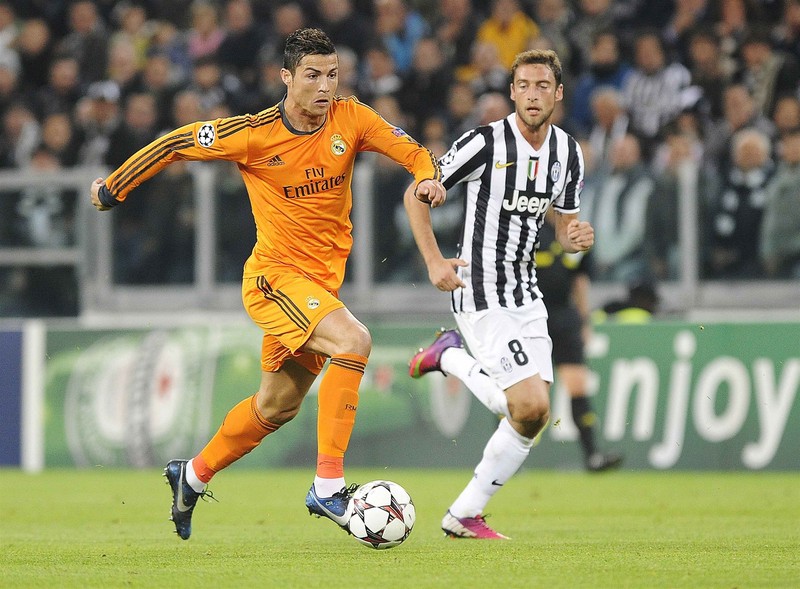 "Messi and Ronaldo helped me to understand the difference between a champion and phenomenon… Messi can do everything with his left leg and even more than that. But Ronaldo is flawless". There is a popular classification of footballers in Italy. It was invented by Milan's legendary coach Nereo Rocco. According to it, the players are divided into five categories and phenomenon is the highest of all.
And here is a bit devoted to Massimiliano Allegri: "He's more a European coach rather than Italian. It's true that for us, Italians, tactics is very important, but Mister is one of those, who appreciates individual qualities, which every footballer has. So it allows to improve team playing. He literally lives football with his passion and dedication, but without that tension, which is common among many coaches".
Anyway, if Dale Carnegie were alive, he would definitely set Claudio Marchisio as a positive example in a new edition of his book "How to win friends and influence people". At least, in that chapter, where the author gives one of his major postulate: "Don't criticize, condemn, or complain".
But something went wrong for Marchisio.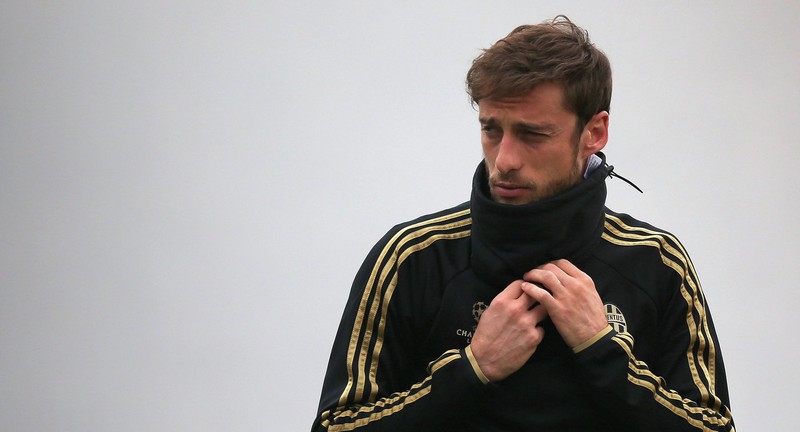 Expectation: the status of an honourable senator, winning another Serie A Championship title, a real chance to hold the European Cup, champagne in the dressing room, gradual end of the career, a farewell tribute in Juventus Stadium, prospects for an administrative post in the club.
Reality: midfielder's agent (this role is fulfilled by his father Stefano) is frantically looking for employment options for his client. The geography of Marchisio's probable next destination is vast — from Russia to Canada. Sporting, Monaco, Zenit, Toronto, Qatar. But all these clubs have one thing in common: they're not Juventus.
Although life for a legend only begins after thirty in modern Italy! At this age Antonio Di Natale and Luca Toni were winning Capocannoniere title, Alberto Gilardino was leading Squadra Azzurra to the World Cup, Andrea Barzagli was getting the Gran Galà del Calcio prize, Francesco Totti was making us revalue the role of trequartisti, Andrea Pirlo had an outstanding season and Daniele De Rossi was signing the most expensive contract in Serie A.
Even if Marchisio didn't look like the rest of the company, the difference wasn't that big. Almost didn't play last year? He was coping with the consequences of a severe knee injury. Out of form? Dubious. In the view of most observers (what is even more valuable, in the view of Allegri), he was one of the best during the pre-season last summer. Media predicted the return to the starting lineup and called him the best Juventus' purchase for 2017/2018 season.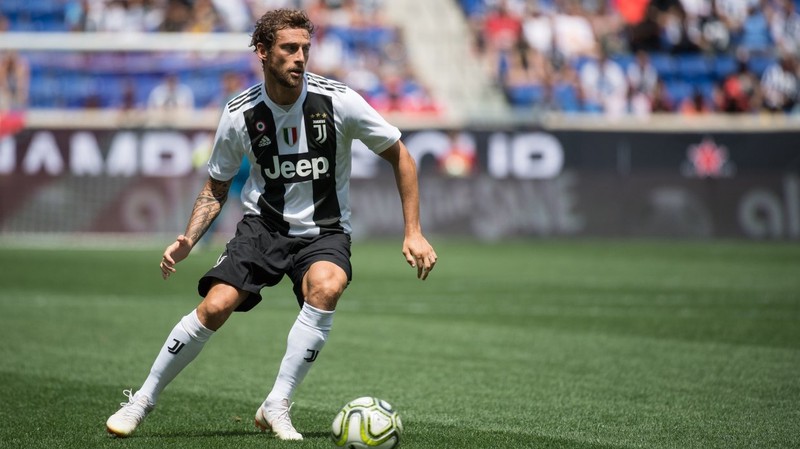 Couldn't resist the competition? But now there are many new players and even for Cristiano the question on Serie A adaptation still remains. Let alone Can and others. In this situation it's not very wise to toss around an experienced midfielder, who is well acquainted with Allegri's requirements.
Lost speed? But the coach himself planned to use him on a less energy-intensive position — in front of defence. That's where Marchisio successfully substituted injured Pirlo several times in autumn 2014. It helped Massimiliano to keep afloat during a turbulent switch from Conte's football.
Did Marchisio and Allegri have a conflict? That's a good question. Claudio is too gentle and cautious to make something like this public. And even in the case of Bonucci diplomatic Max never allowed himself to say anything drastic about players. But there are reasons to assume that there were some disagreements. It's enough to listen to people, who care about Marchisio. For instance, his wife left quite a meaningful comment to his post on Instagram right after a shocking piece of news appeared.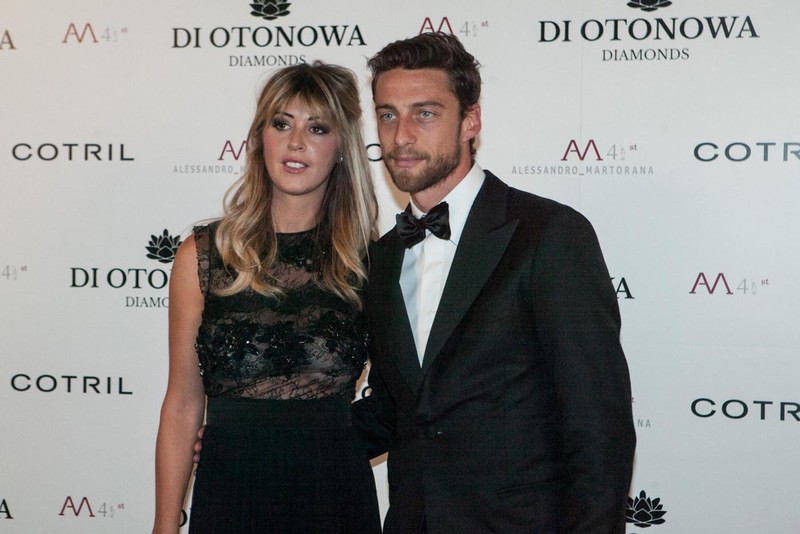 Roberta Sinopoli recited Michele Placido's phrase (by the way, he's an old fan of Juventus): "In football, just like in film industry, it's better when they're sorry about you rather than when they tolerate you". Mass media put in the news headlines: "Marchisio's wife attacking Turin club". It could be suspected that they were trying to inflate a scandal, but it's not the first time when Lady Marchisio have commented crucial moments of her husband's career.
18 February 2018 Juventus won against Torino 1-0. The day before, all Italian leading newspapers assumed that Claudio would appear on the pitch at least in the second half. But there was a reason. A few days earlier Juventus had the hardest Champions League match against Tottenham, so the team didn't fully recovered. And Marchisio got his nickname "derby man" not by chance. He scored four goals during the matches against Toro. But Allegri didn't sent him onto the pitch. This time Sinopoli decided to recite Gianni Errera's words that patience ends along with mutual respect.
Allegri's position in Juventus was pretty precarious at that time. Bianconeri constrained Maurizio Sarri's Napoli, but in the Champions League their odds weren't big. In Torino they said that four years as a coach of a big club is more than enough. But subsequently it was reported that only a tense match with Real convinced the administration to give the reins of power over the most star densed team in the club's recent history to Allegri.
But in February nobody could give any guarantees that Allegri would stay. Didn't he, a long-time fan of Machiavelli, consider Signora Marchisio's words as a treachery? Because Claudio has always had a special relationship with him. He publicly supported his coach in difficult situations twice: in a horrible autumn 2015 and after Bonucci's demarche.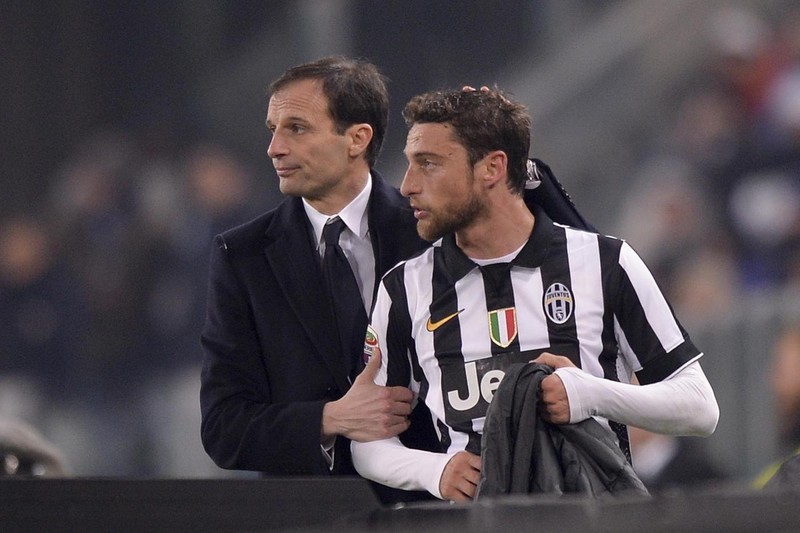 Max, like nobody else, can seem easy-going and even naive. A kind of gullible. And his optimism, self-confidence and self-irony find echoes in the hearts of ordinary fans. He's their man. And the most popular parody of Allegri in the performance of trio of comics Gli Autogol proves this. No phrase of Allegri was used without a curse "puttana maiala". For example, in The Green Mile Tom Hanks was dubbed in Allegri's voice, when he was talking to injured Paul Pogba the day before the Champions League semi-final against Real: "If you don't return, Paul, I will have to release Padoin against CR7. Padoin against CR7, puttana maiala. Do you understand, Paul?".
That's Max. High brow, but not a nerd. He notices everything and skillfully uses advice of his Florentine secretary. What did Machiavelli advise to do with unreliable associates, who with the help of their relatives conspire? Read treatise "A Description of the methods adopted by the Duke Valentino when murdering Vitellozzo Vitelli, Oliverotto da Fermo, the Signor Pagolo, and the Duke di Gravina Orsini".
It's hard to say in what moment Allegri had enough. Perhaps, it happened three months ago, when Marchisio's father incautiously stated: "Claudio has always been the leader of the dressing room. Just ask Higuain, Dybala, Bernardeschi and the others about it". It was said at the wrong time. Marchisio was struggling to remain in Juventus till the present contract expires. The midfielder could have been saved by a successful pre-season, but it needed the coach's assistance in the form of new positions and new roles. But Max preferred not to bother about it and their breakup became evident.
What Marchisio's example teaches us? Loyalty is a thing that has a price. Not all big clubs are ready to pay for it in the 21st century. Even Juventus with their tradition of italiafication has to adapt to modern conditions.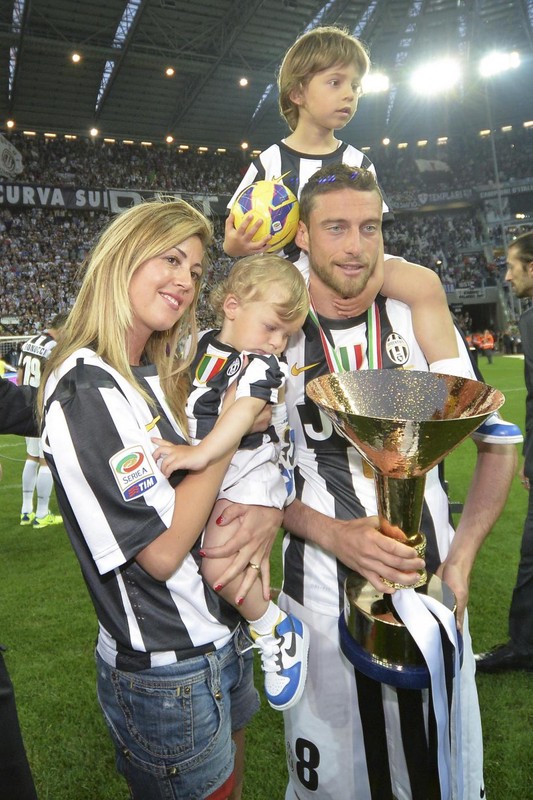 It's no coincidence that for the first time in 100 years there's no bull, the symbol of Turin, on a new club's emblem. That's how Juventus distanced itself from the status of a city team. Ronaldo's transfer is another step towards turning the club into a global brand. And there's no place for sentiments. On the opposite, judgement and cynicism bring the best results.
When Steve Jobs let Wozniak go, it didn't prevent him to turn Apple into the most expensive company in the world. When Marcello Lippi took all possible measures for Roberto Baggio leave Turin, it didn't prevent him from making Juventus the strongest club in Europe. When Antonio Conte insisted on Alessandro Del Piero's departure, it wasn't difficult for him to spare Juventus from the curse of 7th place either.
You may think that you're doing everything right. But this pattern of behaviour doesn't guarantee anything. You can't count on gratitude. The only right solution is to be helpful here and now. Because sooner or later someone comes and shows you the door. But right now this person is probably smiling at you.
Source: Sports.ru