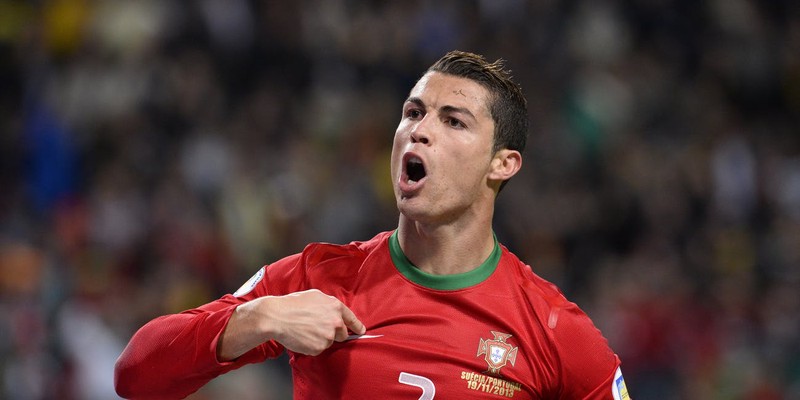 "Now Florentino Perez will see what I am capable of"
Cristiano Ronaldo says that he didn't know "anything": "I trusted my consultants"
Cristiano Ronaldo is sued for violation
Negotiations in the living room don't end. The desks are perfectly aligned on a black floor. A book by designer Tom Ford, who worked as creative director for Gucci and Yves Saint Laurent, and a photo album of Marilyn Monroe are arranged as if they have never been touched. But for some family photos in the corners, it would look like an inhabited place.
This afternoon, despite hoards of guests, because Cristiano Ronaldo has commanded to invite only credible people, his consultants, to find his guilt. He wants to know who is responsible for the fiscal problems that jeopardize him with the worst epithet for his self-esteem and ego: he is a criminal.
The session that took place on 11 May 2017, the day which started the countdown for his departure from Real Madrid. The process was accomplished on 11 July 2018 after Cristiano paid the Treasury Department €18,8m and admitted four fiscal crimes.
14 months of thriller were left behind along with accusations, goals, betrayals and titles that pushed Zinedine Zidane to the brink of patience. "It's certain that no matter what, Cristiano doesn't talk about other things but himself in the locker room, it's unbearable", he confessed to the board of directors. The French anticipated Cristiano to have his reasons to leave and some secrets, when the tension caused by the Portuguese reached its peak on the pitch in Kiev and heated up winning their thirteenth title of the Champions League.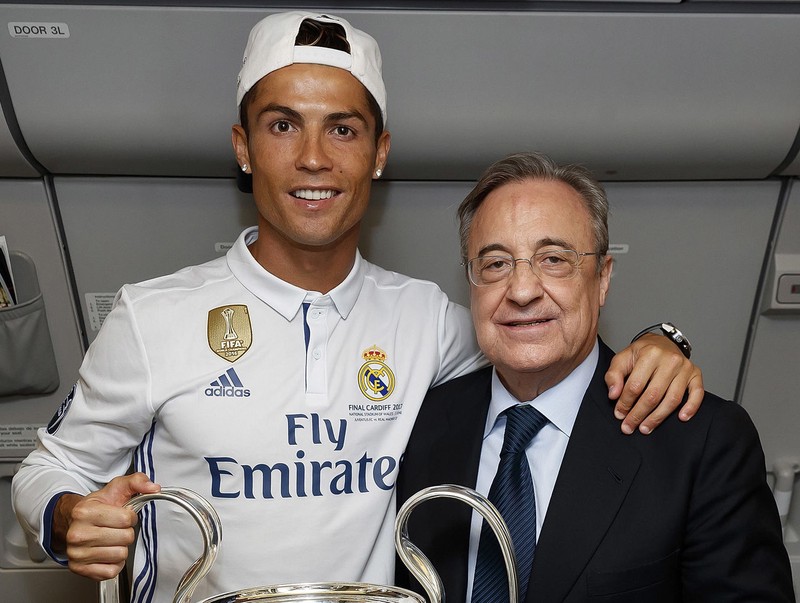 "My consultants have salaries, which is higher than the ones they ask by 30%, so I don't have issues with tax authorities, as I don't get a thing in finance"
The coven started in silence. Nobody talked. The assistants were afraid of Cristiano's reaction, who preferred to convene everyone at his agent's and godfather's, Jorge Mendes, place. Both are neighbours in residential area La Finca in Madrid. The player turned this place into a Kafkaesque castle, in which he cut himself off the club, the city and even the country, in which he worked.
In reality the idol was a man who exercised so much in his house that it raised Madrid's medical services' concerns. It made them restless about his overtraining. He asked a nearby restaurant to bring him food home, because he could not stand the torture of fame and paid the driver €25,000 per month, because he distrusted the world, as trust is a treasure. However, that day his face resembled the face of a puzzled person.
"Who is responsible for all of that?", he asked. The silence was unsurmountable. "Doc, I told you that I didn't want to take risks!", he exclaimed. The doctor was lawyer Carlos Osorio, a credible man of the Mendes clan and a person in charge of footballers' fiscal and corporate well. Osorio was one of those people, whom Cristiano pays well over usual fees to feel secure.
"I'm uneducated. The only thing I can do is playing football, but I'm not foolish and I don't trust anyone. That's why when I hire consultants, they have a salary, which is higher than they ask by 30%, so I don't have issues with tax authorities", was his first comment on arrival.
"I'm going to fight to the death"
"Cris, I'm responsible for it. Calm down, everything is fine. We will be fighting to the end", Osorio answered. Some of the assistants knew that things weren't good, so they dissented from what the Portuguese's lawyer had done, but remained silent. One of a football legend's problems is that they don't have a clear vision of the situation, because his inner circle keep silent not to offend him and to protect their positions and money.
Jose Maria Alonso, the dean of the Bar Association of Madrid, and the criminal attorneys recommended by Baker & McKenzie firm located in Madrid, were other assistants. Everyone was aware of Cristiano's serious fiscal situation, which had already been revealed to the public by El Mundo, as a part of the Football Leaks research consortium.
The investigation uncovered the network of the corporate veil with the help of which the footballer had been diverting his astronomical income from image rights for years. The sum amounted to €150m. The Treasury Department decided to make a move to end the impunity in football, but in contrast to Messi's case, there were disputes in the Tax Agency over whether the case of the Portuguese should be channeled to criminal prosecution or administrative. The doubt was shared even by former minister Cristobal Montoro.
The beginning of the end: Cristiano convenes a crisis cabinet at his agent Mendes' villa in La Finca on 11 May 2017. "Doc, I told you that I didn't want to take risks!", he accused his lawyer.
Without the threat of crime and prison the power of the Treasury Department decreased, because the technical debate opened up that Cristiano had regularized a significant sum of money (€5.6m) in 2014 to avoid a fraud. To bind the star and everyone in football, it was necessary to subject the cases to criminal charges, taking into account considerable incomes of professionals and taking advantage of the fact that the claimed sum of money in most cases exceeded €120,000.
It took months for Cristiano to encounter a harsh reality and enter into a peace deal with the Treasury Department, because at that session the majority insisted on the opposite, as the player left the questions unanswered: "I never said that I wouldn't pay taxes! I want to know what has happened! I don't understand anything. The taxes are paid by the sponsors. Why do they accuse me?
The player confused the manner of negotiating with the clubs and the one that is carried out with the sponsors. He said that he was convinced that Tollin Associates, his offshore company, had already paid taxes at source and only received net money. Cristiano also couldn't understand why he had no problems in England, but did in Spain.
He felt lonely. He was overtraining and was paying €25,000 a month to a driver in order to protect his privacy.
The reason is that British taxation allows to divert 50% of players' image rights to companies located outside the country. When Cristiano arrived in Spain, he asked Osorio about it and the consultant addressed to Garrigues law firm. Nobody changed anything. The people of the footballer´s circle continued to search for a solution, already without Ronaldo by their side, but always in high-end consulting companies of the capital.
Mendes received a curious gift from one of the consultants, a book by the founder of Opus Dei, Josemaria Escriva de Balaguer, accompanied by the following message: "Every time I have a problem and want to see the light, I recourse to this book" Cristiano, on the other hand, believed that the only almighty person who could set him free from the Treasury Department was Florentino Perez.
In fact, the Portuguese relied on the cases of Leo Messi, his close friend Mascherano and other Barcelona´s players. Both were convicted with a criminal offense. On second thought, it seemed inconceivable that he could end up in the same situation as a Barca player. He was warned about his problems before his condemnation, so in a private meeting he confessed: "There is no problem, Xavi told me that [Josep] Sanchez Llibre from Convergencia arranges it for us in Madrid".
20 years ago the Catalan company had been a crucial element for the pact that culminated in 85/15 salary formula, which implied that the Treasury Department allowed professional athletes to pay the clubs 15% of their income for image rights. Of course, over the times it changed.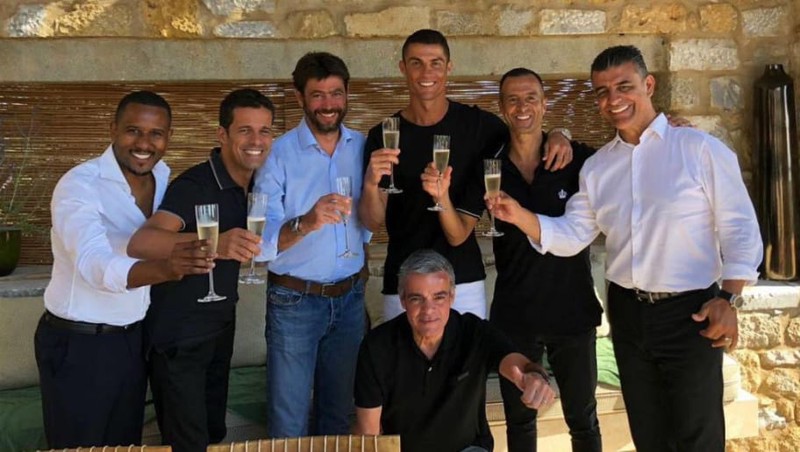 Besides, Cristiano expected a different thing. That was his hope on Madrid to compensate the payments that he had already made and would make to the Treasury Department with a pay rise in a new contract. He knew that Barсa would solve this problem for Messi with renewing his contract. Meanwhile, Osorio discovered a clause in his contract, which stated that the club had to take control over his tax contingencies.
The player threatened the club with bringing it up to the public, but he was wrong. The contingencies referred to his salary only. It was negotiated only about net salary, but the real reason for Cristiano's conflict with the Treasury Department was his other commercial incomes. Florentino tried to shun the media coverage of the conflict, but he understood that Madrid didn't have to intercede against the Treasury Department. That was his problem. Cristiano interpreted it as a betrayal. That's how his decision to leave was formed.
""They always underestimate me and put me behind Di Stefano. I don't know what I need to do to prove them wrong"
Milan provided the first opportunity to leave. Chinese magnate Li Yonghong tried return this club to the forefront by buying 99% the Lombard club's shares in 2017. Ronaldo was offered €150m net for five years. CEO Marco Fassone personally took charge of the negotiations. Cristiano felt tempted, but he said no.
His desire to beat Madrid devoured him and his indifference towards the club was growing. He even believed that he was unfairly treated for being rated as the second most important player in Madrid's history. "They always underestimate me and put me behind Di Stefano". I don't know what I need to do to prove them wrong", he clamored among his dearest, having untied his megalomania.
The renewal of Messi's contract, which provided twice more money than Cristiano's current contract, and Neymar's arrival at PSG relegated him to the third victory podium step of the best paid players. However, the player's salary grew in one of the best years in the club's history, during Madrid's golden double (La Liga title and the Champions League Champions in the 2016/17 season), won for the first time in the last 50 years.
Events:
He tried to force Madrid to pay the tax penalty and threatened to show his contract's clauses. "You know how to score against Atletico, but you do get a thing in establishing relationship with the State", Cristiano was cautioned.
Cristiano received the message about the situation that would change everything if he raised the Champions League's Cup in Cardiff. "It's a lack of respect. Me, the Golden Ball winner, earn less than Messi and Neymar". It's not about money, it's about the status and respect", he repeated it while Florentino's bodyguards were listening: "We do not know about Cristiano's presence in Madrid, but there's certainly a great future ahead for him".
However, eventually the club made an offer. Cristiano would get net 25 million per year as a medium variable instead of 21. His maximum income could be 30. So he took his final decision. A new season began and Cristiano already knew that it would be his last.
"I did not leave and I regret it", he repeated to Mendes, who always made him see the importance of reaching an agreement with Madrid and finishing his career in Spain. On the other hand, the club believed that it was his agent, who encouraged him to leave in search of other millions.
They answered only one team in the Bernabeu. Manchester United offered his transfer but without a big fee. Mendes pressured Florentino, who never thought of the Portuguese's departure, and the president, accustomed to getting profit, said him: "If you bring 100 million, it's yours". And he found them.
The decision to leave. In September he said to his closest: "I was wrong about staying, the club does not want me anymore".
Zidane asked the board for help: "Do something, this is unbearable"
Before the final in Kiev, where Madrid would win its thirteenth Champions League title, Cristiano's departure had already been irreversible, but such a good trader as Mendes never loses his benefit. PSG revealed their interest and contacted the agent, but it was a high-risk offer: "If we sign this contract, it has to be the last day of the transfer window, on 31 August, in order to not to give Madrid a chance to go for Neymar or Mbappe".
Too much uncertainty, the footballer thought. After the triumph in England and Spain, Italy was an attractive destination for the Portuguese. Cristiano asked his agent to contact Juventus in December: "I like it because it is an structured club and I haven't forgot that they tried to sign me when I was in Sporting". He was 17 then and Juve proposed an exchange for Chilean Marcelo Salas to the Lisbon club . Also Barca's Carles Rexach was proposed the same deal , but the Catalan club did not listen to this piece of advice and chose Quaresma.
"Juve has reached two finals in recent years. They can win the Champions League with me", Cristiano insisted to persuade Mendes to contact Andrea Agnelli. The day on which Madrid had to face the Black and Whites in the quarter-final, the agent made the first step. "Cristiano wants to get signed by Juve, but what is important is that there is an opportunity to do so and only Agnelli can do this", the agent said.
Another club from Calcio expressed their interest to Mendes. It was Napoli, a quick call from old friend Carlo Ancelotti: "Jorge, I adore Cristiano. Call the president". The agent did it as a courtesy, but Aurelio de Laurentiis said that this transfer would bankrupt the club.
He rejected 150 million from Milan and PSG´s offer to sign him on the last day of the transfer window and avoided Madrid´s counteroffer about Neymar.
Meanwhile Agnelli understood that the transfer was an opportunity to return Juve to the forefront of the great football clubs. Its competitiveness didn't decrease, but it was penalized by the downturn in Italian football. A star like Cristiano would not only provide more goals, but also more contributions to their football. It works like in a film production: they need stars.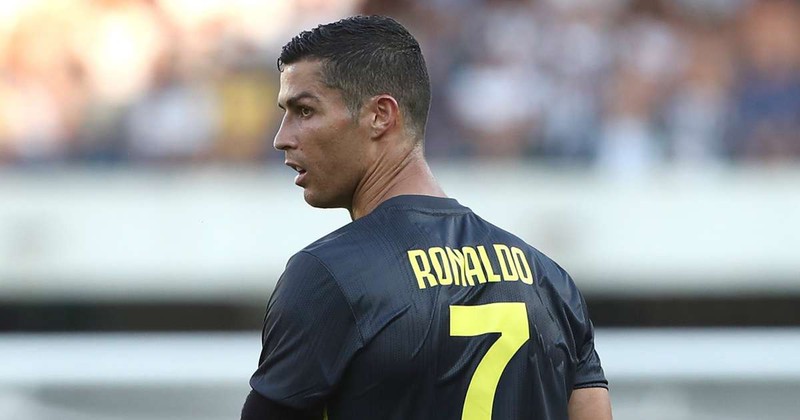 The announcement of his arrival would confirm his theory, provoking the club's shares' value to grow on the stock exchange. Along with a new stadium and the process of building a great sports city, the big star closed the circle for the heir of one of the richest families in Italy. People can discuss whether Cristiano is better or worse than Messi, whether he's number one on the pitch or not not, but nobody doubts that it will continue to fuel speculation.
"I have given my word"
In spite of everything, Mendes didn´t reject Madrid´s offer till the last moment. He knew that Florentino always makes the last move. He did it and, so since then there was no going back for Cristiano: "I have given my word to those who has appreciated me when Madrid didn't. If Florentino came now and gave me a double pay-rise, I wouldn't care. I'm leaving for Juve".
Agnelli offered Cristiano another reason for his calmness: a fixed tax model and legal security. Currently Spanish football sector doesn't have advantages, as it doesn't regulate tax impacts.
Once you defined your sports destination in that country, you had to solve judicial problems on your own. The mistrust in the Baker & McKenzie office grew after a controversial statement that was said to the judge in Pozuelo de Alarcon. The whole episode was controlled from the T4 of the Bernabeu (they call it the stadium's noble floor).
They negotiated with Agnelli in Turin on his behalf hours before the Chilean did it: "If Madrid paid me a double salary now, I would say no"
Florentino's trusted lawyer, Chitin del Valle, personally took charge of the situation and the player received the order from the Bernabeu not to speak. The lectern organized by their advisers for communication was left empty. Disoriented by the situation, the Spanish club's top manager told Mendes that they should change their strategy and consultants. Ex-judge Jose Antonio Choclan received a recommendation.
When Choclan received the offer, the first thing that he did was engaging the economic team's fiscal experts into the case and coordination with Mendes' lawyer, Carlos Saiz. They clearly told Cristiano: it was necessary to convince the judge that there was no crime or accept the allegations. It was risky to go to trial. They knew that the Prosecution was going to demand 16 years of imprisonment for the footballer and 80 million compensation. The State Legal Service aimed to raise up to no less than 20.
Initially this hindered the deal, which Osorio opposed, but Cristiano´s consultants insisted: "You know how to score against Atletico, but you do get a thing in establishing relationship with the State". "Going to trial is a Russian roulette", they repeated. The words of the investigator after listening to powerful allegations of the economic team's experts with Manuel De Vicente-Tutor in charge were the luck of the draw: "Here you adhere to a certain position and the Treasury Department stands for the opposite one". It was clear that the judge would order public oral proceedings.
Sanchez's government considers the pact with CR7 scandalous and made an unsuccessful attempt to abort it. But the agreement had already been put in writing and became irreversible.
The agreement was essential. It was necessary to get down to work, but in silence. The revelations of this newspaper, which exposed the negotiations with the Tax Agency, tensed the dialogue with the clerks. The Treasury Department said they didn't negotiate with accused taxpayers. Then state's attorney Edmundo Bal, who considered the player's proposal to accept four fiscal allegations reasonable, took actions. In total, he would have to pay €18,8m for all frauds and penalties.
In a week Cristiano had the proposal on his desk. Osorio insisted that he didn't sign it. "I'm not a criminal", he repeated. Finally, they made him understand that the risk of prison was real. He put his signature thinking about Turin and a challenge: "Now Florentino will see what I am capable of".
Source: El Mundo