The German coach questions his lack of action and his defense with which he won the 2014 World Cup after a tough defeat in Holland (3-0).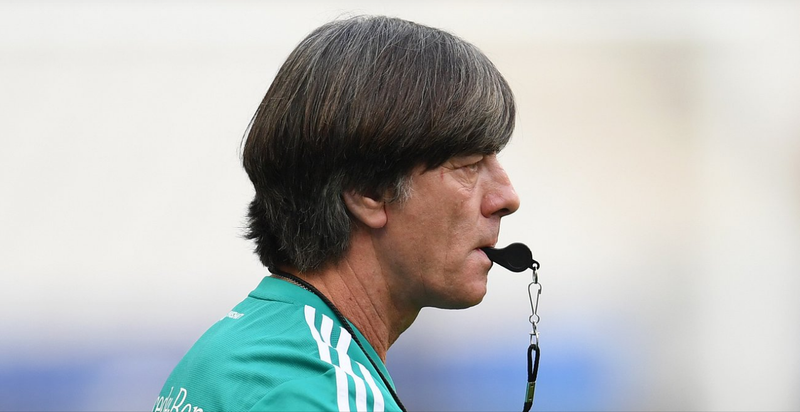 Vulnerable defense, rigid playing, no goals and renowned Neuer, Hummels, Boateng and Muller as representatives of the old guard. Germany was ground to dust by the Netherlands (3-0) on 13 October. Nobody dared to demand Joachim Löw's head after the failure at the World Cup in Russia, but there are doubts right now in Germany. "I'm not going to resign at the moment", offended Löw answered the question that hung heavy in the air in the Johan Cruyff Arena press corner in Amsterdam.
The humiliation of declining positions in the newly organized Nations League adds more drama to this crisis. Everything depended on what happened in Paris on 16 October, as a minimum it was a national debate over the coach's status. "I understand that there will be talks", elaborated crestfallen Löw. "We have scored many goals during the previous matches, but we failed to do it in this match. Losing 1-0 would have been acceptable, but missing two goals at the end of the match because we lost heart is intolerable", explained the coach, who had his contract renewed till May 2022. The agreement contains a mutual termination clause, so the contract can be stopped in 2020. "We all knew that we would have to endure another setback after the World Cup, so now we have to look ahead", Reinhard Grindel, president of the German Football Association, points out.
Muller lacked energy and looked unremarkable in comparison to Werner. After screwing up in the World Cup, Germany's top scorer emphasized the necessity to find such a striker who would make to forget Miroslav Klose in these three games once again. There were only two goals in three games, both were made in a friendly match against Peru. It's a poor performance for the team that boasts offensive football. The number, also included the only goal made in Russia, equals 0.5 goals for the last half-dozen matches. The experiment with Uth didn't work in Amsterdam.
Germany is now a wasps' nest in which some of the players embarked on a battle with the press. "People don't pay us enough respect, we are still a great team, one of the best, we are not amateurs. They're scolding us, but we don't play so bad", Hummels complained answering reproaches about his slowness.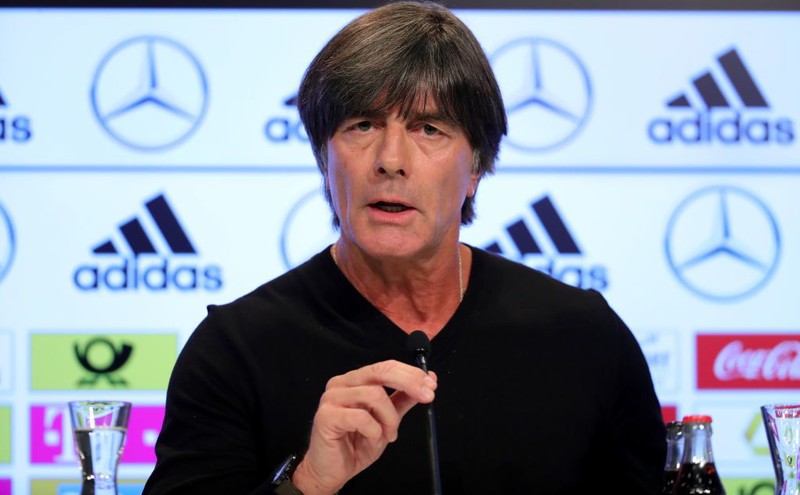 On August 29, Löw suggested to hold an extended two-hour press conference in which he attempted to discuss their defeat at the World Cup. The dates of an innovative explication which provided more analysis of every German footballer, led to the conclusion that Löw made. It emphasized the fault with ball possession: "My biggest mistake was to, almost arrogantly, believe that we could get through the group stage with our dominant possession game and then adjust for the quarter-finals!" "I wanted to make our game perfect, I went too far. We lost that football we had in 2014". Julian Draxler expressed his opinion in the same way after the defeat against the Dutch: "This is a big question", what was interpreted in Germany that the PSG midfielder reproached the coach. "Why we can't get back to playing attractive football with the players we have? We are too slow and predictable".
Löw's critics are focusing on his lack of action too much. They say it would be better to adjust playing with the ball to revive the team. The confrontation between Neuer and Ter Stegen is becoming more apparent. There was seen hesitant playing, lack of aggression and inertia in the penalty box in Amsterdam. Löw was also asked whether Sane, Goretzka, Brandt and Draxler were talented players. His decision to use Kimmich as a midfielder is the only sign of the revolution that hasn't arrived yet. Who knows what he can bring up to.
Source: El País