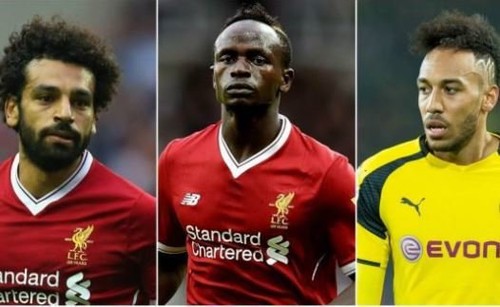 Confederation of Africa Football award is an award giving to the best player from the Africa soil either it is a foreign player or home base player. It comes up every year to give recognition and honor to the best Africa player who as had a successful year with his club and country.
The list for this year edition was first dropped to 10 men and finally CAF has released the name of the three players that will be contesting for this prestigious award which will be coming up on 8th of this month in Dakar, Senegal. The list first saw Ahmed Musa been dropped and couldn't make it to the 10 men shortlist but a certain player from Nigeria Alex Iwobi was fortunate to be on the list.
Now, the list was down to three strong players who are actually doing pretty well for their respective clubs and country whenever they are on international duty. And that is Mohammed Salah of Egypt who is playing for Liverpool FC, Sadio Mane of Senegal who also plays for Liverpool and Pierre-Emerick Aubameyang from Gabon who plays for Arsenal FC.
Honestly, CAF has really done a great job to arrive at this junction because this three players has really done Africa proud in the year 2018 calendar. Now the question is who will win this prestigious award among the three players? Mohammed Salah here was a Strong contender for the award after winning the last edition and many people believe he will also go home with the award. If Salah win the award, he will become the 4th player to win the award back-to-back after El Hadji Diouf of Senegal, Samuel Eto'o of Cameroon and Ivory Coast midfielder Yaya Toure.
This will be the second time the three players are making it to the final three and Salah was the one who won it last and still the favorite to win it again but we can't just write off his team mate Sadio Mane and Pierre-Emerick Aubameyang because both of them are also doing well for their respective countries and clubs. Let's take a close look at some of their achievement for their club and country in the year 2018.
Individual Achievement/ Performance
Mohammed Salah
In fact, Mohammed Salah had a successful year in 2018, first of it is helping Liverpool to the UEFA champions league final and also helped his country at the world cup in Russia even though injury set him back. He beat the likes of Gareth Bale and Cristiano Ronaldo to win the puskas award with his powerful strike against Everton and also make it to the final 3 at world level. He is currently with 13 goals in 20 appearance for Liverpool despite the fact that he had a slow start in the league due to injury. He has two goals to his credit in two matches at the world cup, he also had 3 goals in 6 matches in UEFA champions league. He has played 36 matches for club and country in 2018 with 2458 minutes scoring 24 goals with 7 assist. Mohammed Salah may just set another record come January 8 in Dakar.
Sadio Mane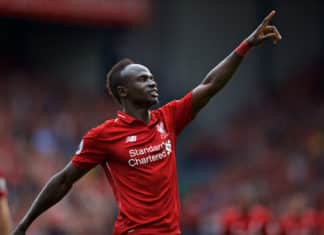 Mane is another player that represented his country well at the world cup in Russia and established himself as part of the starting 11 under Klopp since joining the club. He play 3 matches in Russia and scoring 1 goal before Senegal was out of the competition in a dramatic form due to number of card. He has also played 19 matches for Liverpool this season, scoring 8 goals with just only 1 assist. He also had 1 goal to his name in the UEFA champions league. He has played a total number of 37 matches beginning from the world cup up to this moment and has scored 10 goal with just 1 assist. He is known for his dribbling speed and shot, and he's very strong on the ball.
Pierre-Emerick Aubameyang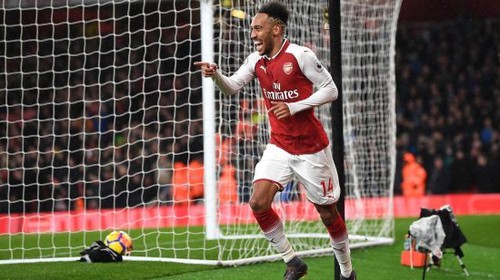 Pierre-Emerick Aubameyang is another player who can challenge Salah for this prestigious award, because he has less minutes than Salah in the calendar year with 1852 minutes of play scoring 23 goals with 3 assist in 31 matches. He is the leading scorer in the premier league with 14 goals and 3 assist and scoring 2 goals in 2 matches in the UEFA Europa league for Arsenal. Mohammed Salah was the reason why this man didn't won the last edition and this may just be his year to win the award. Pierre-Emerick Aubameyang has been very consistent for Arsenal since joining from B. Dortmund, he is another player doing Africa proud in Europe.

Who wins the battle come January 8 in Dakar, Senegal?
I hope you find this post interesting and educating, until then, I remain my humble self @Oxygen02. Thanks For Reading👍