The English league week 21 saw Chelsea visiting Brighton at home yesterday and both teams had to settle for a draw despite the Blues leading at half time. It is the beginning of another decade journey after the Blues ended their decade challenge with a win against Arsenal in game week 20 to make sure they still remain on the 4th position before the new year with the battle for the 4th spot still wide open between them and other clubs behind them while Brighton on the other side ended the year with a 2-0 win against Bournemouth. The blues look like they are going to run away with 3 points before Iran striker Jahanbakhsh cancelled out Azpilicueta goal with a brilliant overhead kick.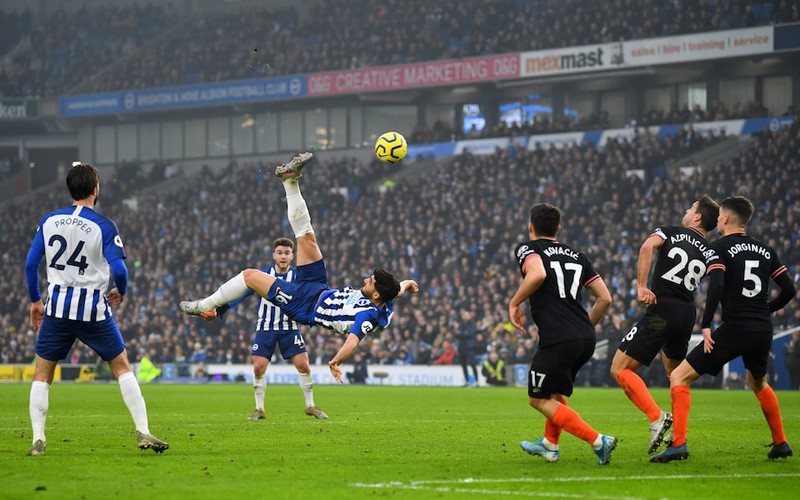 The Blues after surprising everyone with their performance in the league with packs of youth players seems to be getting it wrong with their inconsistency run in their last 5 matches in the league winning just two against Tottenham and Arsenal and loosing to Southampton, Bournemouth and Everton. Brighton who is yet to record a victory against Chelsea in their last 9 meetings dated back to 1983 will be glad to have the points shared, they have really show good display this season under Graham Potter winning some important matches against the likes of Arsenal and Tottenham and a win in their last game against Bournemouth is such a good one and a boost before facing Lampard side yesterday.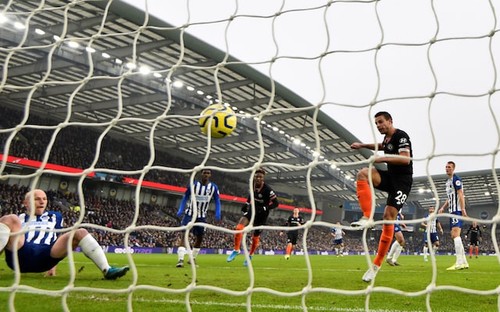 Frank Lampard made some changes to his line up with James and Pulisic in the line up while Kovacic had to start from the bench. Lampard even in his selection is not consistent and it seems deciding on players that will feature in matchday is one of his problem. There are lot of options in the midfield and for the past 5 games now, there has be lot of rotation in the line up with Pulisic missing the last two games. It doesn't take too long before Chelsea registered their goal through their captain Azpilicueta, Brighton failed to deal with a corner kick in the 10 minutes of the game when Zouma headed the ball towards goal and another bad news is Dan Burn injury which may keep him out to 8 weeks.
The Blues continue to dominate the game and were very unlucky to double the lead in the 26 minutes through Tammy Abraham before his effort was blocked by Webster, Pulisic also could have been on the score sheet but the scoreline remain unchanged after the first 45 minutes, Aaron Connolly and Jahanbakhsh was introduced in the game and it was such a good substitution from Brighton manager. Chelsea goal keeper Kepa couldn't do anything to stop Jahanbakhsh overhead kick from Trossard free kick and minutes later, Brighton could have be ahead in the game but Connolly effort was denied by Kepa while Chelsea chance also went wide from Odoi effort and both teams had to settle for a draw.
I hope you find this post interesting and educating until then I remain my humble self @oxygen02. Thanks for Reading👍