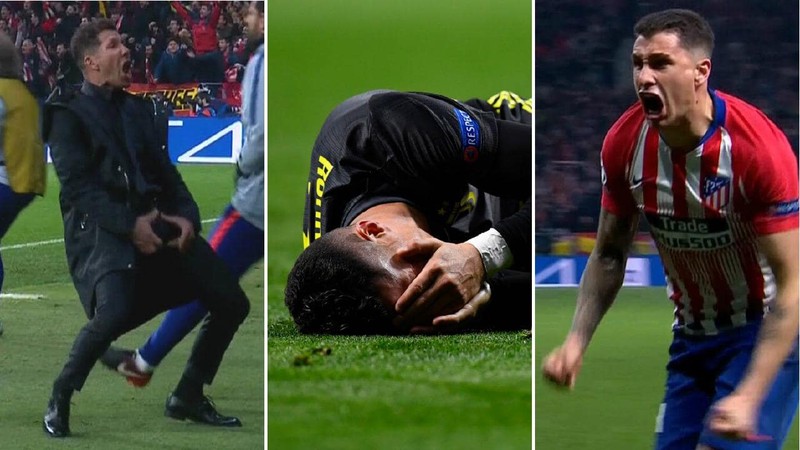 It was really a bad day for Juventus in the champions league as their visitation to Atletico Madrid didn't yield a good result. It was a match that shocked many football lovers out there, probably because the team has a man who knows how to kill the show when it comes to UEFA Champions League in person of Cristiano Ronaldo.
Ronaldo joined the old lady's on a record signing fees and it wasn't because of Serie A the club signed him, because the club has been dominating Serie A for awhile even before his arrival but one of the major reason Juventus go ahead to sign Cristiano Ronaldo was to have a good outing in UEFA champions league and probably becoming the champion at the end.
Actually, every club will be happy to have Cristiano Ronaldo in their team and for any team to have a man like Ronaldo in their team, they can be rest assured of winning the champions league because this is the man that has a lot of experience in the competition, he has won the trophy on many occasions with Real Madrid before joining Juventus. His addition to the team as also boosted the team performance in the league, making them the only unbeaten team in the top European league.
Atletico Madrid on the other side is a club I respected so much as far as European competitions is concern because this club has a great coach full of aggressiveness, a man who knows how to bring out the best in any player. The match was made to be a star match of the week because Atletico Madrid was priced at 2.90 while Juventus was also priced at 2.90 respectively which shows both teams are very strong and there is possibility of getting a draw from the match.
Atletico Madrid line up in their 4-4-2 formation with Diego Costa and Antoine Griezmann leading the team upfront while Juventus line up in a 4-3-3 formation with Mandzukic, Cristiano Ronaldo, and Paulo Dybala upfront. The match was going as expected from the bookies until Gimenez and Godin turn the match around in the second half to gave Atletico Madrid a 2-0 win over Juventus. Cristiano Ronaldo had the chance to put Juventus ahead in the earlier minutes when Jan Oblak did everything possible to save his long range free kick.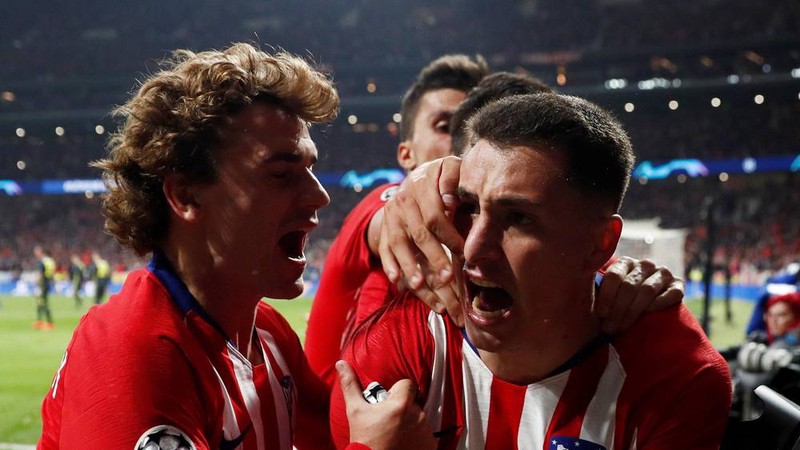 Atletico Madrid was hoping to score a penalty in the first half when De Sciglio was thought to have brought Diego Costa down in the box before VAR ruled it out to be outside the box and Szczesny saved the free kick by Antoine Griezmann. Morata who came in as a substitute also got his goal ruled out in the 70 minutes after VAR confirmed there was push on G. Chiellini.
Gimenez finally break the silent and put the home team ahead in 78 minutes after Atletico played a corner kick from the left side and the ball came to Gimenez who scored the goal from a close range. The home team doubled their lead in 83 minutes through Godin when Griezmann free kick found him in the box 6 and the Uruguayan played a shot that was deflected by Ronaldo into the net.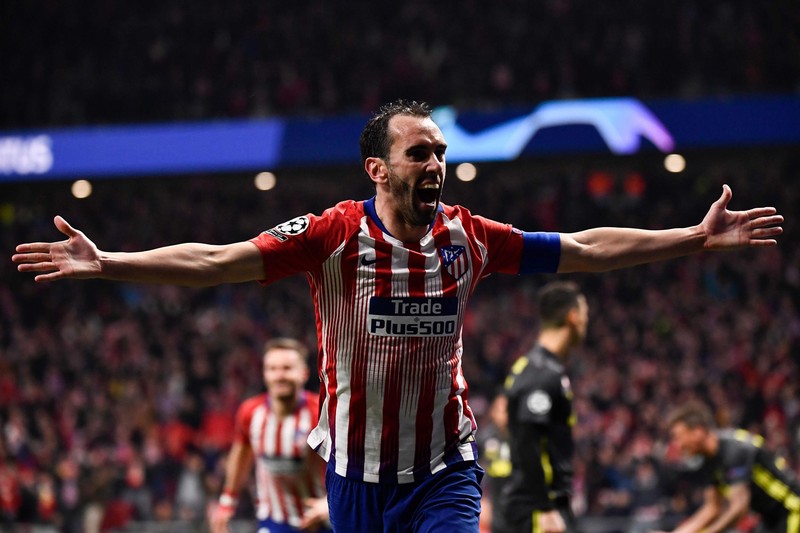 Atletico Madrid coach Diego Simeone still hold a big record as far as European competitions is concern, he has never lost a match at home in the knockout stage as Atletico Madrid coach, Atletico Madrid has played a total of 16 matches and they have won 12 of it with only 4 draw, while Juventus on the other side has failed to score a goal in three consecutive outings to Atletico Madrid in the champions league
With the result now, Atletico Madrid will be going to Turin with full confidence in the second leg and Juventus will now have to do everything possible to win the second leg with at least 3-0 to guarantee the place in the next round of the competition.
My Word Of Wisdom To Juventus
Let us go back to what Justin Bieber and Jaden Smith says in "Never say never" lyrics
I will never say never! (I will fight)
I will fight till forever! (Make it right)
Whenever you knock me down
I will not stay on the ground
It is too early for you to be out of this competition, you don't have to say never Juve, you need to fight to the end. You don't have to stay on the ground whenever you are knocked down, you must rise up to your feet and make it right in the second leg. Remember it is not over until it is over.
This is my entry for the happy moan day contest organized by @pete, you can also read about the contest and participate in it by following this link.
I hope you find this post interesting and educating, until then, I remain my humble self @Oxygen02. Thanks For Reading👍