It is no more a news now that Fulham manager Claudio Ranieri was sacked some days ago due to their recent performance and the board of the club had to replaced him with his ex player Scout Parker to carry on from where he stopped. It is really a moan day for Ranieri as he failed to protect his job. It is now obvious that not every clubs can tolerate what Arsenal endured with Arsene Wenger.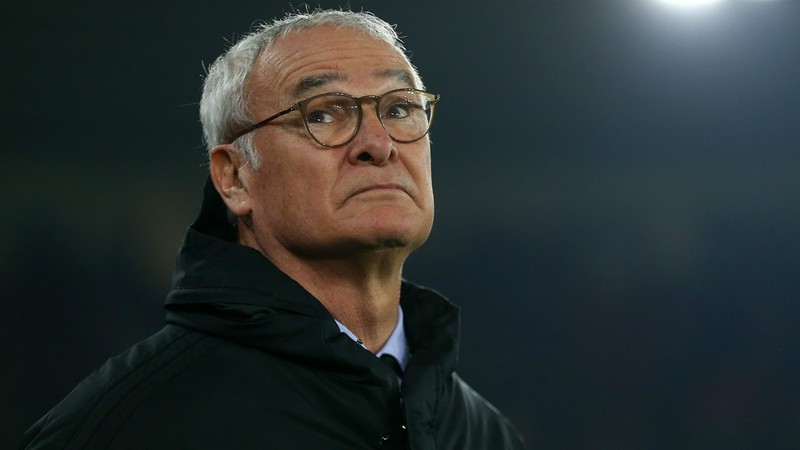 Meet Claudio Ranieri
Claudio Ranieri is an Italian manager and professional player who play as a defender during his playing time for different clubs. He started his senior football career at AS Roma in 1973 to 1974 where he spend two seasons but only appeared for the club on 6 times. Though he spend most of his time on loan at Siracusa before joining Catanzaro between the year 1974 to 1982, he made 225 appearances for the club and scored 8 goals, he later joined Catania 1982 and made 92 appearances with only one goal to his name before leaving in 1984, he finally joined Palermo in 1984 where he retired as a player in 1986.

Ranieri started his managerial career 1986, same year he left Palermo at Vigor Lamezia, an amateur side before joining Puteolana in 1987. He came to limelight when he promoted Cagliari to Serie A when he joined the club in 1988 from Puteolana and also won the Italia Serie C with Cagliari in 1989. He was a manager well know for the 4-4-2 formation which demanded enough work rate from player. He has worked in different club across Europe and has won many trophies and individual awards as a manager.
Ranieri also set another record in England when he won the premier league with Leicester City in 2015/2016 season, he joined the club in July 2015 and many people identify the deal as a wrong move for Leicester City. Christenson says and I quote that
If Leicester wanted someone nice, they've got him. If they wanted someone to keep them in the Premier League, then they may have gone for the wrong guy.
But Ranieri went on to win the league with the club when Vardy also went on to score in 17 consecutive league matches. Ranieri had a good starting to his job at Leicester but that run couldn't continue in the second season as the club was battling for relegation and Ranieri was sacked. He worked at Nantes in 2017 before leaving the club on a mutual consent at the end of the league.
At Fulham
He was appointed Fulham manager in 2018 after replacing Slavisa Jokanovic, Slavisa Jokanovic promoted Fulham to the premier league from from the championship but could only manage just one win in 12 matches and had to be replaced by Ranieri.
His first match at the club was against Southampton at home when he won 3-2 and that was the end of the club winless run in the league since September. Actually that win was not enough to protect his job at the club as he went on to win only 3 matches in 17 outings with the club. Ranieri in his first season with Leicester had a good defense line and that make it very difficult for every club to score them, his pattern of play gives the players upfront to get their opponents on counter attack and having player like Vardy is really a better option for him but he has failed to established that with Fulham and that has now cost him his job and make it 18 clubs he has worked with.
Word Of Encouragement For Ranieri
It is normal for any manager to get sacked by his employer, that doesn't mean he is a failure. That you are sacked by Fulham doesn't change your reputation as a manager who has won many trophies and a lot of individual awards.
This is my entry for the happy moan day contest organized by @pete, you can also follow this link to participate in the contest.
I hope you find this post interesting and educating, until then, I remain my humble self @Oxygen02. Thanks For Reading👍