Aston Villa last week was at home to host Manchester City in the English Premier League and it wasn't a good one for the host as they turned out to be the visitor even in their own yard, Manchester City took them as an object of a scornful and they were whitewash, thrashed, disgrace in front of their home fans 6 goals to 1 in a game where Manchester City hit man stole the show with his hat-trick goal to break two long standing record in the history of the league. The result wasn't a good one anyway for Aston Villa as it continues to put a strain on the position in the league, a win in that encounter would have placed them in a safer zone on the log table but were dropped back to the relegation zone after the game, 18th position to be be precise while Manchester City move back to second position after losing that spot to Leicester City in a shocking manner.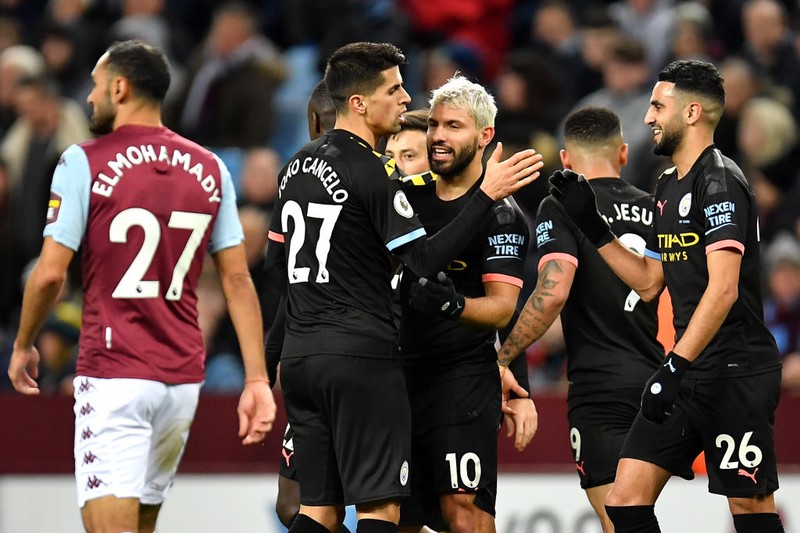 Villa performance so far this season is not really a good one as they have played 22 league matches and have able to recorded just 6 wins, losing 13 and drawing 3 of those matches with -15 on goal difference, they don't look like a team that can stop the citizens even before the game but no one will ever predicted such a goal margin because the last time they lost to such a big margin was in February 2016 against Liverpool in front of their fans at Villa Park. Aston Villa couldn't control the game from midfield and that gave them much problem in the game, England Midfielder Danny Drinkwater who just join the club on loan from Chelsea could not hold Mahrez for the first goal despite sharing the dressing room with the Algerian man at Leicester City when the won the league together, it is very strange as it seems he has forgotten the strength of his old time team mate and allow the winger to score in just 18 minutes into the first half.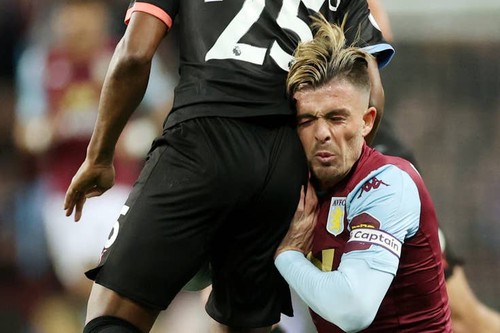 They both started the game very well with couple of good touches on the ball but it was Manchester City that finally took the possession with lot of confidence into the game after winning the last 5 league matches since they lost to Wolvehampton back in December, the won the ball possession on 71 to 29 from Aston Villa and if there is one player that was so unlucky in that game, it is still Drinkwater because four of his last five matches has been against Manchester City for different clubs and which he has failed to recorded a win. Mahrez again double the lead for the citizens when Silva set him up in the 24 minutes before Aguero open his scoring account in the 28 minutes and increase the scoring to 3 goals lead and before the half break G. Jesus added another one when the home fans had already heading towards the stair.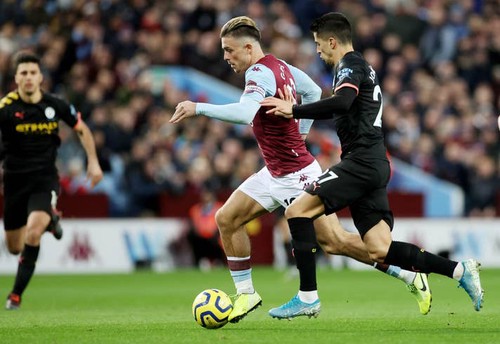 The second half begins and when Villa fans thought they have seen it all, Manchester City are still much in the game as the midfield combo of Silva and De Bruyne continues to create havoc in the midfield for Aston Villa and not quite long into the start of the second half, Aguero doubled his goal to take the scoreline to 5 goals to nill. Villa manager Dean made some changes after Aguero second goal as Nakamba came in for Douglas Luiz and Lansbury for Drinkwater as well as Trézéguet for Hourihane but City had already seal the game with their 5 goals lead, the had a total of 22 shots to 7 from Aston Villa and it was a busy day for Norwegian goal keeper Nyland who also became the first goal keeper to concede six goals in his first appearance due to injury sustained by first choice goal keeper Heaton. Finally in the 81 minutes, Aguero completed his hat-trick goal to became the league oversea too scorer before EL Ghazi scored a consolation goal for the home team from the spot kick.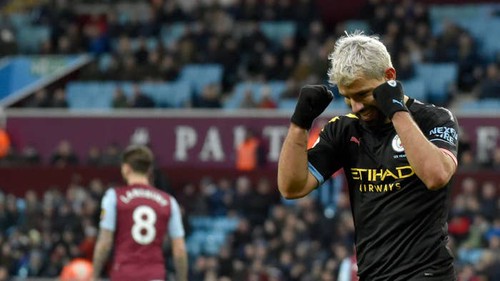 My Word For Villa
There is no much to say here to encourage Aston Villa as their manager has already gave them the best word of encouragement after the game when he says and i quote
It's tough when you come up against world-class teams.
There's a professional pride as a coach and a team, and the third goal summed it up - they had about 20 passes without us laying a glove on them.
We gave them too much respect.
Our season is not going to be defined by defeats by Man City and Liverpool. You have to learn from this.
We have to ask why weren't we competitive and why we gave them too much respect.
From what he said there that the team is not going to allow the defeat to defined their season and also they need to go back to the drawing board and ask themselves reason why they are not competitive, this only can make them come back to their feet and battle for relegation.
This is my entry for the moan day contest organized by @pete, you can read more here
I hope you find this post interesting and educating, until then, i remain my humble self @oxygen02. Thanks For Reading 👍