Tottenham Hotspur is not really the club that made it to the final of the UEFA champions league last season with the way the club started his campaign this season. The club is not really doing well, although many of the star players were not readily available when the season kicked start but that seems not to have been where the problem lies as the club captain and England forward believes the major problem facing the club now can be attributes to the just concluded transfer window.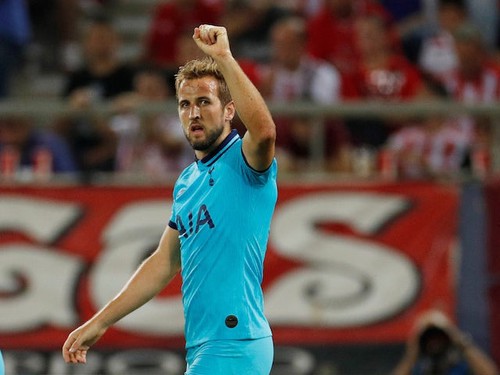 Tottenham so far so good had only been able to manage just 2 wins in their last 8 matches this season in all competition and Harry Kane believes it was due to the fact that some players really wants to leave the club during the transfer window but the deal was unable to click until the window closed. Players like Christian Eriksen, Toby Alderweireld and Jan Vertonghen were all linked away from the club which made the manager to sideline them in some matches when the season begins. Despite the fact that the club won their opening game 3-1 against newly promoted side Aston Villa, they were just fortunate to get a draw against Manchester city.
With the way the club performed last season, many people believes they will be a threat in the league this season but it was very sad that they couldn't start from where they stopped last season, their first shock came against Newcastle in front of their own fans when they were defeated 1-0 and their visitation to the Emirates Stadium also ended in a 2-2 draw which means they were able to managed just 1 point in their first four matches.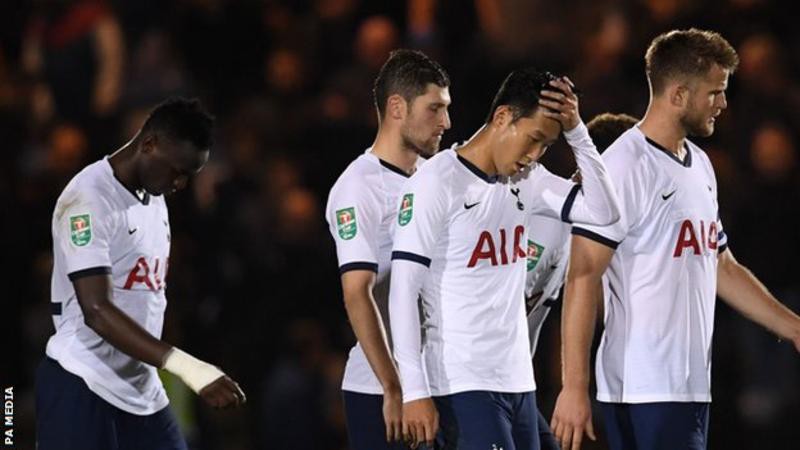 The club also crashed out of the Carabao cup during the week against lower division club Colchester after playing out a goalless draw at the end of the extra time and lost on 4-3 in the penalty shootout, they also lost 2-1 to Leicester City in the league last weekend. It is no doubt that the club manager Mauricio Pochettino has done a lot of good job in the club and Harry Kane believes the job is left to them on the pitch. Any player can push for a transfer and if it doesn't happen, he need to get himself together and focus on his play again.
Eriksen major has not been able to pick his form as him alone lost the ball more than 20 times against Leicester and has always been a vital player for Tottenham in the midfield for the past 3-4 season now. The club really needs to get back on track and their next game is up against Southampton at home. It is a must win for the manager and the club because if things continues this in their next two games, the manager may be facing the pressure from the board.
I hope you find this post interesting and educating until then I remain my humble self @oxygen02. Thanks For Reading 👍