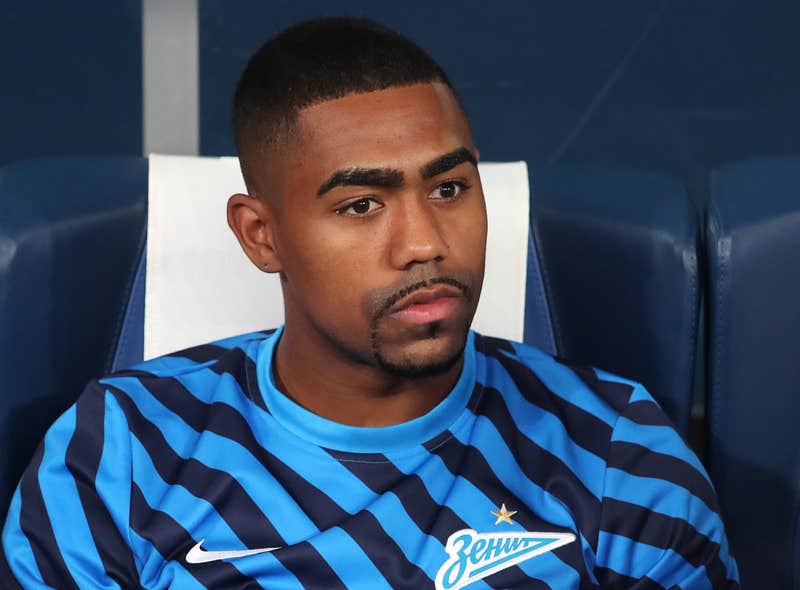 It is very sad and annoying that football which was made to promote love and unity among us today is what many people see as an avenue to promote racism and Malcom was not left out of this in his newly joined club Zenit Saint Petersburg. Malcom after spending a season with Barcelona joined Zenit in the summer transfer and he has became a subject of racism immediately after joining the club.
This time around, the problem is not even from opposition clubs but from the fans of the club themselves and it is a big slap to the world of football and sport generally. I don't really know if there is any body set up to cub this anomaly because lots of players has been a subject of racism and it is not really good enough.
Zenit fans were talking about tradition that the tradition of the club didn't support any black player playing for the club and during a match between Zenit and Krasnodar, the fans raised a banner which doesn't support the team having anything to do with a black player.
Over the years, Russian seems to be a home of racism and in fact it has become their tradition because many players have suffered racism from this country such as Paul Pogba, Dembélé, Adriano, Fernando, Luis among others. Pogba was once referred to as monkey in one of France pre world cup game and same thing goes to Dembélé as well. To me I think this is a crazy idea or tradition no matter what they called it. According to a statement from some fans which read
We are not racist and for us the absence of black players is just an important tradition, emphasising the identity of the club and nothing more.
I don't really know how they define racism in their own ideology because the fact that the country or club is not supporting the presence of black player is a racism to me. Players such as Hulk and Witsel was once a player of Zenit before they make their way out of the club in 2012.
The 21 years old who joined the club from Barcelona with a transfer fee of £41 million may now be release by the club probably by January to join another club due to the fact that the tradition of the club did not support the idea of black player.
Post shared on
I hope you find this post interesting and educating until then I remain my humble self @oxygen02. Thanks For Reading 👍