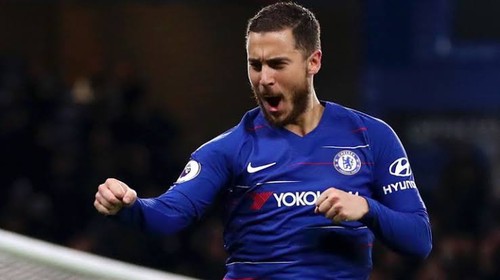 The future of Chelsea talisman Eden Hazard remain doubtful at Stamford Bridge ahead of next season as rumor surrounding the issue has it that the starman may find his way of the bridge to Real Madrid in other to step up his career and play where he can definitely fight for some major awards across Europe, most especially, the Ballon d'or award.
Eden Hazard himself said he has already made a decision in the final game of the league and that he has informed the club about his decision, the decision that has left many Chelsea fans in suspense. Though Sarri says in an interview that he hopes the blues Starman renew his contract and stay with the club as regards the new season. Most especially with the arrival on Chelsea latest signing Pulisic which will really make a good combination for the team ahead of next season.
Hazard joined Chelsea in 2011/2012 season and has spent 8 seasons with the club, he had played a total matches of 355 and had scored 105 goals. He was known for his dribling skills and speed, he has established himself since joining the club as very dispensable man winning some many individual awards and some trophies such as the Europa league and the league with the club.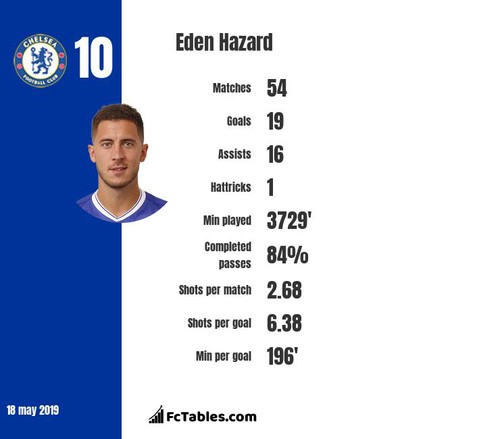 The Europa league final against Arsenal in Baku next week maybe the last game the Belgium man will be playing for the Londoners but whatever decision he make at the end, I hope is good for him. Sarri when asked in a conference about Hazard future after the final in Baku, he said he will always respect his decision. According to Sarri
I hope that he will stay with us but we need to be ready if he will decide something different. Also if I have spoken with him, I don't want to say anything .
Every team will be proud to have Eden Hazard in their team and is not going to be easy for any club that have a player like Hazard to loose him to another team because he has been rated with the likes of Lionel Messi and Cristiano Ronaldo. According to some pundit, if Chelsea will be loosing Hazard at the end, then they should probably go for a player like Messi or Ronaldo for them to challenge the likes of Liverpool and Manchester City in the league next season.
This man really deserve some accolade at the end of the day no matter decision he take against the club and really needs to be celebrated.
I hope you find this post interesting and educating, until then, I remain my humble self @Oxygen02. Thanks For Reading 👍