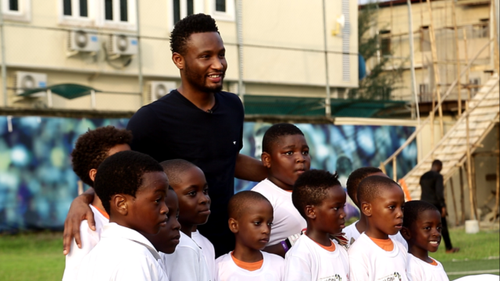 The captain of the Nigeria Super Eagle, John Obi Mikel who is currently playing for Tianjin TEDA launches a football foundation with a bid to discover young talented Africa footballers and promoting the face of football in Africa. The former Chelsea man who was part of the team that won the UEFA champions league and who also had lot of trophies to his name during his period at the club has decided to give back to the society.
If there is one thing i really love most and always happy to see people doing it, it has to do with helping people to survive. That is, giving life to the lifeless and hope to the hopeless and this is what John Obi Mikel has done by helping young talented footballers to find there stand and giving them the necessary support they need to become a professional footballer in the nearest future.
He says and i quote when speaking with media about the football foundation that is been partner by kwese TV
Home is where it all started for me, Nigeria is where it all started. I will always want to give back to Nigeria, my community. As some of you know I was born in the northern part in Jos, my family still stay in Jos, so for me, it's all about giving back to the kids. We are here to make sure we impact kids with sports, football. But it is important to know that you need to go to school, you need to get an education and play football.
To whom much is given, much is expected, the programme sees children coming from every part of the city of Lagos and it was held at CIS pitch in Lekki.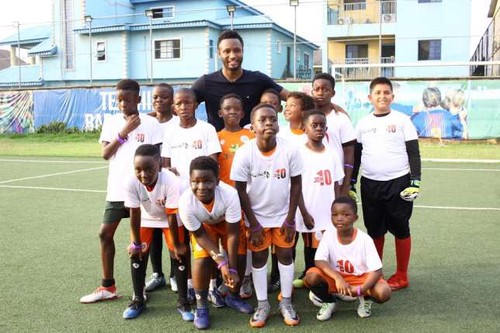 The audition will start next year in Abuja in March 2019, Port Harcourt in March 2019 and in Lagos May 2019 with the aim of selecting 9 children across the country to be send out to academics in England and after that, the Nigeria man is planning to take it to other Africa countries.
This will really help to improve football and discover more talent on the Africa soil starting from Grass root. This children need to be discovered on time like the likes of Xavi, Iniesta and many more who started playing football right from there youthful age.
With this scope, i see more talent been discovered and Africa shaking the world in football.
Note: All images are google related.
I hope you find this post interesting and educating, until then, I remain my humble self @Oxygen02. Thanks for Reading.