FANTASY PREMIER LEAGUE tips can guide you to success whether you're a seasoned veteran or an FPL beginner and Express Sport brings you the golden rules for this year's game.
Fantasy Premier League tips

How will you choose to manage your FPL team?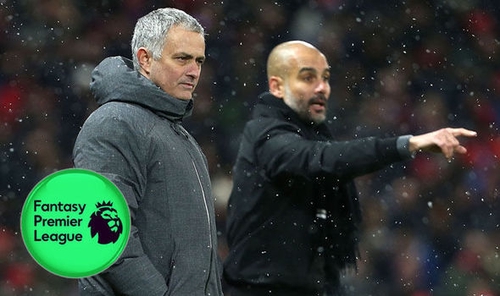 Fantasy Premier League 2018/19 has arrived with a whole new set of players, prices and teams to choose from – but some golden rules haven't changed.
Whether you've been plugging away for several seasons or this is your first crack at mastering FPL, it's important to get the basics right to give yourself the best chance of success.
There are plenty of tips and tricks to make sure you get the most out of your starting XI throughout the season, maximising the points they bring in.
Express Sport have rounded up the 12 GOLDEN RULES you should follow in order to win at FPL this season. Starting from 12 working the way down to number 1:
12. Avoid defensive midfielders regardless of their talent
N'Golo Kante is one of the best combative midfielders in world football, he could waltz into any team in any league – apart from your Fantasy Premier League team.
Defensive-minded middle men are cheap for a reason. They don't score or set up goals.
11. Don't waste big money on your bench
It looks nice to have a squad of 15 stars, but spending big money on your bench will spread your £100m budget too thinly.
One strong bench player plus a couple of shrewd value options will leave you with a big kitty to spend money on your starting XI.
10. Consider cheaper keepers
David de Gea is likely to rack up the most points out of any goalkeeper in FPL 2018/19, but that doesn't make him the best value star around.
The Manchester United stopper costs £6.0m, while West Ham keeper Lukas Fabianski – who tallied up a huge total in 2017/18 – is just £4.5m.
Keepers from lower teams tend to face more shots, providing a greater opportunity to 'be the hero', make saves and score save/bonus points.
9. Look at upcoming fixtures
It doesn't matter how good a player is, if they have a nightmare run of fixtures, it's probably for the best to move onto another target.
Marko Arnautovic looks like a strong bargain for the season ahead, but West Ham's incredibly tough start to the season may not be worth the risk.
You can always bring players back into your team once more favourable fixtures come around, but at the start of the season, it's best to avoid.
8. Never underestimate the importance of a captain
Pick your captain on a week-by-week basis. It would be easy to select one star and run with them for 38 games, but picking players based on their form and opposition often works wonders.
Of course, if your top strikers and bagging goals like there's no tomorrow, keep selecting the captaincy between them, but the occasional alternative can pay off.
7. Full-backs are your friends
Selecting marauding full-backs is an easy way to increase the flow of goals and assists throughout your team.
They may not be terrific defenders, but they will still cash in on clean sheets if their team-mates are solid.
For example, Jan Vertonghen is Spurs' key man at the back, but Kieran Trippier and Ben Davies will earn the same clean sheet points as the Belgian, plus offer potential for multiple assists and even goals.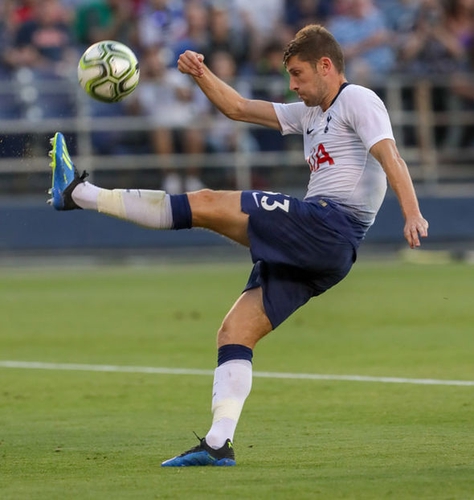 6. Pick a bargain third striker
Tooling up with a pair of premium strikers is essential, but the third striker slot is always a fun one to toy with.
There are plenty of stars around the £7.0m mark or less who will offer a differential option compared to other teams in your league.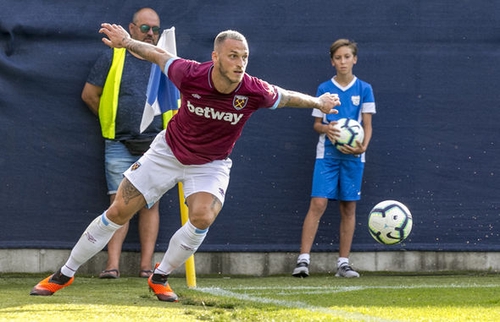 5. Don't over-spend on defence
It's very easy to start selecting the first draft of your team from the back, then realising you've run out of money by the time you reach the forwards.
Two premium (£6.0m+) defenders can be enough, with strong value stars on offer from solid – if unspectacular – teams.
Burnley boasted last season's bargain defenders with Sean Dyche's men digging in with gutsy performances throughout the campaign.
4. Don't pick multiple defenders from the same team
A final point on defenders, resist the urge to use multiple stars from one team.
Piling three United defenders into your XI might seem like a resolute idea, but it just takes one scrappy opposition goal to ruin your week.
Once the season finds a rhythm, two defensive team-mates could be a tidy option, but never up the number to three.
3. Check set piece and penalty takers
Set-pieces are the silent weapons of FPL. There are no stats on the official website that mark whether a player takes free-kicks or penalties for their teams.
Because of this, many will blindly skip past specialist stars who can rack up huge points from set-plays alone.
Luka Milivojevic owners rejoiced last season as the Crystal Palace man notched 10 league goals including seven from the spot.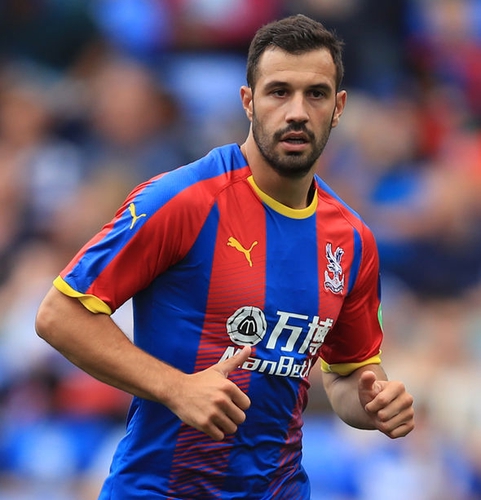 2. Don't be tempted into taking a points hit (unless 100 per cent essential)
One of the easiest ways to doom your Fantasy team is to panic after a gameweek and take a -4pt, -8pt or, in your darkest days, a -12pt hit.
Patience is key – strikers won't score every week, defences won't become airtight overnight.
Have one strong sub on your bench, use your precious free transfers wisely, and don't panic if your team has a bad week.
If multiple players are injured, it may be useful to take hits, but players picking up 2pts for playing a game without scoring is preferable to knee-jerk deduction.
1. Use your triple captain in a double gameweek
It's one of the simplest, most rewarding tips to live by… keep your triple captain until a double gameweek.
You might need to wait a while for one to come around, but it essentially gives you two bites at racking up mega points.
Single gameweek triple captains can work tremendously well, but waiting for a double is simply the safer option.
In 2016/17, Harry Kane scored seven goals across two games in his DGW. Triple captain managers revelled in the massive points haul.
Those are the best tips for fantasy premier league football this season. read over them and be crowned champion for the 2018/19 season. Good luck!