The beginning
In the second half of the 19th century, sport became fashion. It all began with the invention of a bicycle: people began to use it every day. Yachting, tennis, horse polo, golf and cricket also gradually became fashionable, and people began to understand the main benefits of sports. Naturally, various brands couldn't bypass it, and they progressively began to produce clothes for the sports industry: t-shirts, sneakers and leggings. Up to 1960's people used all this equipment only for their intended purpose and after 10 years, thanks to Jeffrey Bin, sportswear began to penetrate masses. Jeffrey was one of the first to cross clothes in sports stylistics with exit models, for example, use denim for evening dresses.
Times change
But the real «explosion» in sports fashion bang in the 1980's. All things that were intended for sports and leisure activities became fashionable. Wide sports suits, t-shirts with «puma» logo and three-lane sneakers became an integral part of the wardrobe of every second person of the United States or Western Europe. Of course, such movement from day to day was supported by the beginnings of American hip-hop and basketball, which added to our wardrobe various things for the next 20 years: headbands, sneakers and most importantly – sports jerseys.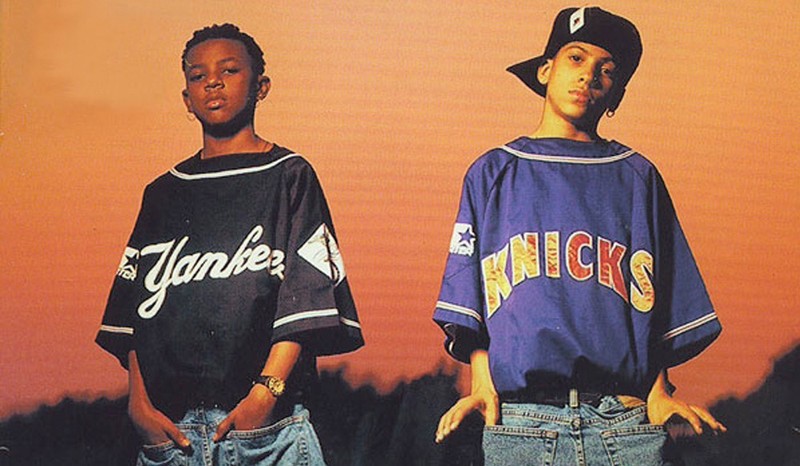 How did we come to this?
By the mid-1990's, basketball players were already dressed in baggy shorts to the knees, which more and more resembled hip-hop hanging jeans. To see a man in these shorts on the street isn't weird at all. But still basketball shorts among ordinary people aren't very common, which can't be said about t-shirts. Those jerseys in the 21 century turned into huge t-shirts with wide slots in which it was possible to see all the player's muscles perfectly. The version with long sleeves also has reached our days, but you won't meet it often. Basketball jerseys, like most iconic sports attributes, quickly became part of the hip-hop culture - they weren't only lazy from rappers.
But do not forget about football. In Britain in the 1980's, when the working class emigrants made football the main game in the world, the rapid penetration of sports aesthetics into everyday life began: the Stone Island's jackets, the Burberry's polo, the adidas vintage models of sneakers were all smoothly moved from the wardrobe of football ultras to the everyday style of ordinary urban people.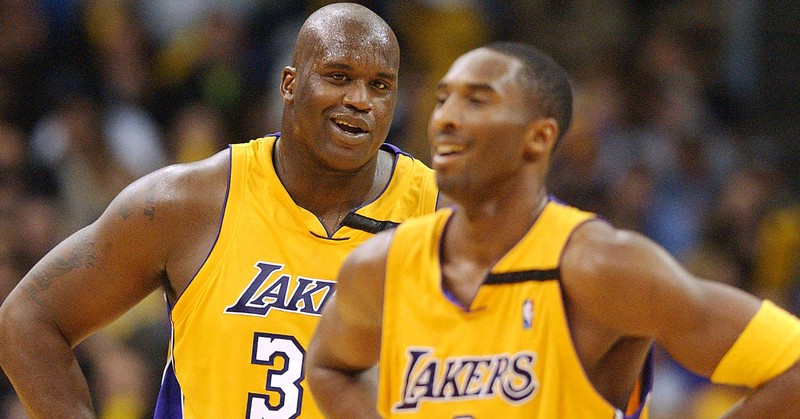 Why are jerseys a trend?
One of the first brands, who decided to use the game uniform as an element of their collection was the British skate brand «Palace», which in 2012 made its version of the soccer uniform. This idea was soon picked up by Gosha Rubchinsky. Jointly with «Adidas», he started to produce collections of soccer clothes, among which jerseys are very prominent. Also it's important to say about works of another immigrant from the post-Soviet space - Demna Gvasalia, who launched a capsule collection for the «Vetements» brand. Now actively working on the soccer collection is Virgil Ablo, who has already created a limited shipment of T-shirts for children studying in his native school in the framework of the collaboration.
Such giants of the fashion industry as «Gucci», «Louis Vuitton» and «Balenciaga» have already bet on the sporting style and annually try to produce jerseys instead of shirts, training pants instead of elegant trousers and sneakers instead of shoes.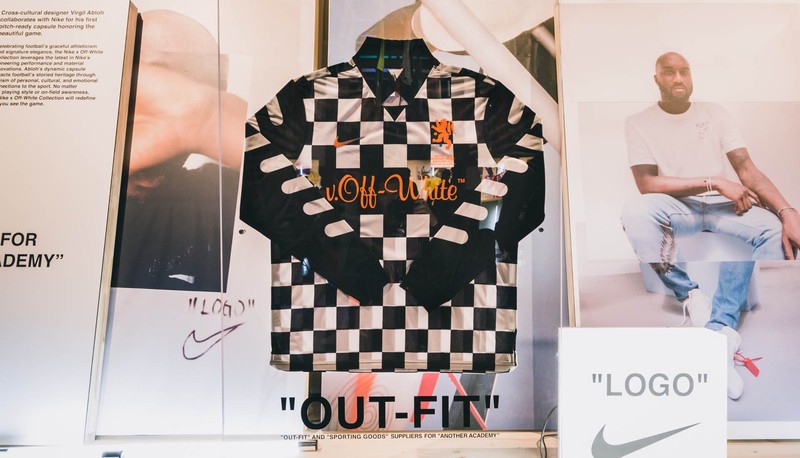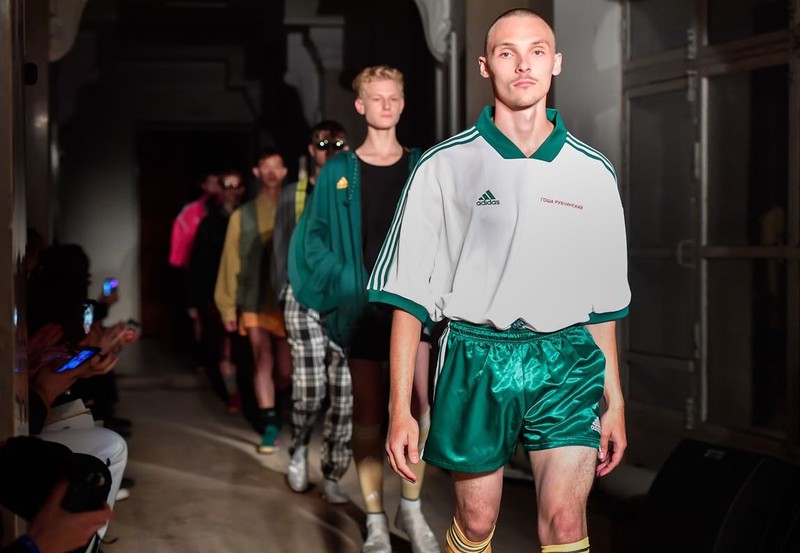 And what about celebrities?
The main person, who surprised us with his looks with football jerseys was Drake: just one of his photos in the pink uniform of «Juventus» allowed the Turin club to sell the whole lot. Also in the game jerseys you can see Kendall Jenner, Gigi Hadid, Rihanna, Diplo, Skepta and many others celebrities. Future, Tyga and Travis Scott, as real admirers of American culture prefer basketball jerseys, but famous artists will focus on baseball jerseys or «t-shirts» of the NFL league in their wardrobes.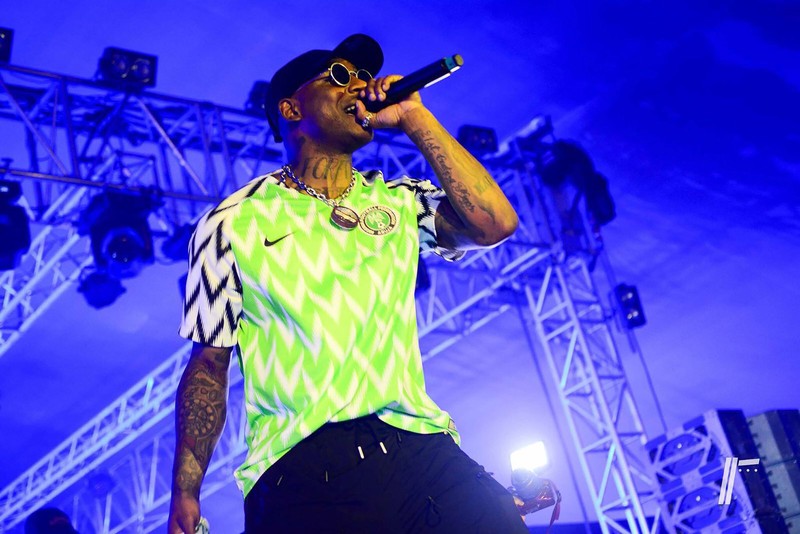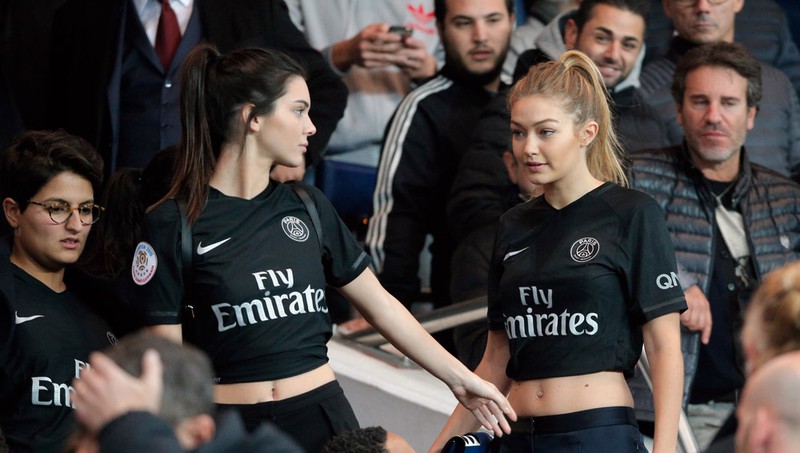 The conclusion
Every day jerseys of different sports teams penetrate into the everyday image of modern person, the giants of the fashion industry make a bet on sports, and sports clubs recoup costs of sales of this kind of attributes (Juventus received 55 million euros for T-shirts with Ronaldo's name for the first day of sales). That is why the fast-growing trend in fashion related to "sports t-shirts" and the elegant design of sportswear brands make jersey a fashion phenomenon of the future.
Ah, don't forget to look at the Nigerian national team jerseys …