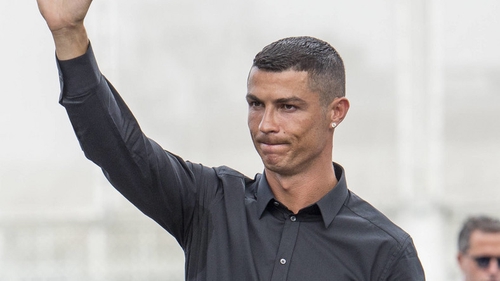 Cristiano Ronaldo finally decided to end his problems with the Spanish tax office. CR7 has agreed on the penalty for tax crimes and has to pay a fine of 19 million euros. Additionally he has been sentenced to two years imprisonment.

Ronaldo was accused of tax crimes a year ago. However he didn't want to admit to them. He was accused to commit four offenses between 2011 and 2014 for a total costs of almost EUR 15 million. Finally, after transferring to Juventus, the Portuguese decided to end his problems with the Spanish tax office. Fortunately they reached an agreement.
Ronaldo agreed to pay 19 million euros. This sum was reduced to less then six million euros, nevertheless, when fine and fees associated with the investigation were added, it turned out that it is 19 million euros. Additionally he has been handed a two-year suspended jail sentence. Thanks to admitting the guilt, the superstar will not get behind bars.

Thursday's decision means that the long-term problems of the player with the Spanish tax authorities are finally over. Ronaldo received some warnings even after the transfer to Juventus. It was GESTHA, a group associating Spanish tax inspectors, who sent a warning towards CR7.
His transfer to Italy does not solve the problems with the tax authorities, because the case is in Spain. If there is a need, he may be arrested in Italy and extradited - said Jose Maria Mollinedo, secretary general of GESTHY. Now the star is safe.
I think it's good that he admitted the guilt. He will solve his problems in Spain and he can play at Juventus without any threat or danger. Fortunately 19 million euros is a sum that such a great player as Cristiano Ronaldo can afford. He shouldn't have committed tax crimes in the first place. By good fortune is all over and he is safe.