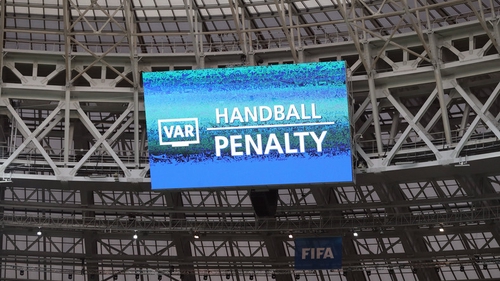 In the great final of the World Cup, France defeated Croatia (4:2) and for the second time in history became the world champion. The match, however, aroused a lot of controversy. In particular, it is about the situation, after which the first goal was scored.
The first goal of the World Cup final was scored by Mario Mandzukić, but it was a suicide hit. However, just before this goal there were two situations that would arouse a lot of emotions for a long time. Above all, there should not be a foul at Antoine Griezmann. Repeats clearly showed that the Frenchman was simulating, but referee Pitana was fooled by it and he stopped the game.
Honestly, I do not understand how to use the VAR. The referee has dictated a free kick that was not there, France is scoring and nothing is happening - Casillas wrote on Twitter.
It is worth reminding, however, that in this situation VAR could not intervene, so the claims of the former goalkeeper are not justified.

However, after a free-kick, there was another controversy about which Luis Suarez mentioned. - You're right, Iker. And besides Pogba was offside, and he took part in the action - the striker of Barcelona noticed.

In this case, VAR could already intervene, but Pitana did not change his decision. Pogba took center step forward and had contact with Mandzukic who tried to knock out the ball, but the referees did not see any fault in this situation.
The World Cup showed that video replays are needed in football, but they certainly will not eliminate all controversy. The World Cup final was the best example.
What do you think of it?