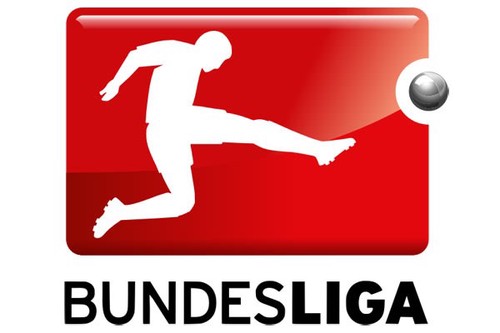 German Bundesliga came good with their promise to restart the league on May 16. While some of us football lovers give a sigh of relief that our beloved sport is back, some still raise eyebrows and with good reasons. Should we really sing hooray that league football is back? or Are we putting footballers health in jeopardy? Majority of the players in the EPL certainly frown at the proposed restart.
Quite a number of measures were put in place by the Bundesliga to ensure a successful restart of the league; No contact outside of onfield challenges which including a no-goal celebration with teammates, subs sit two(2) metres apart, players and stadium workers all tested before games, balls wiped, a maximum of 300 people allowed into stadia, masks are compulsory and lot more protocols.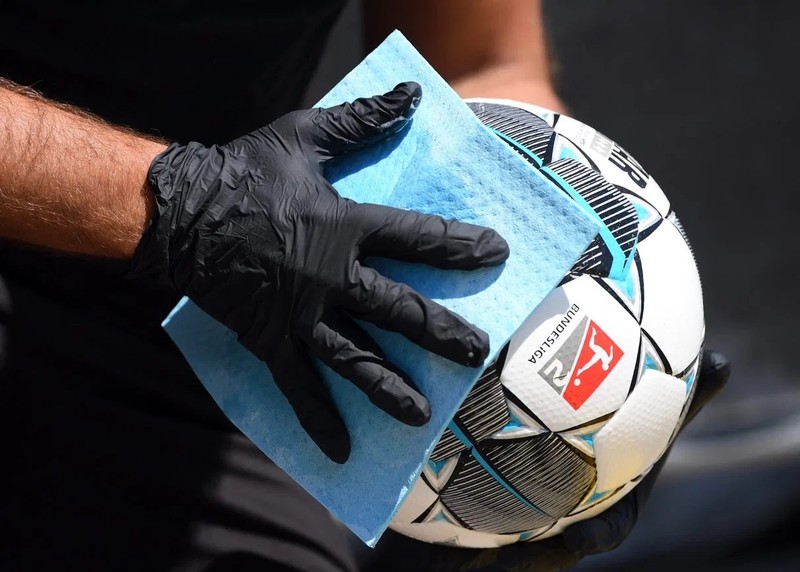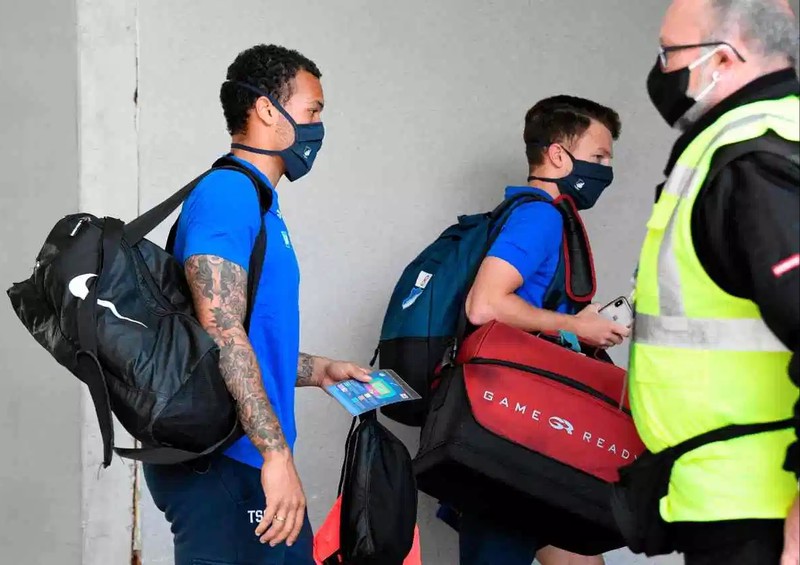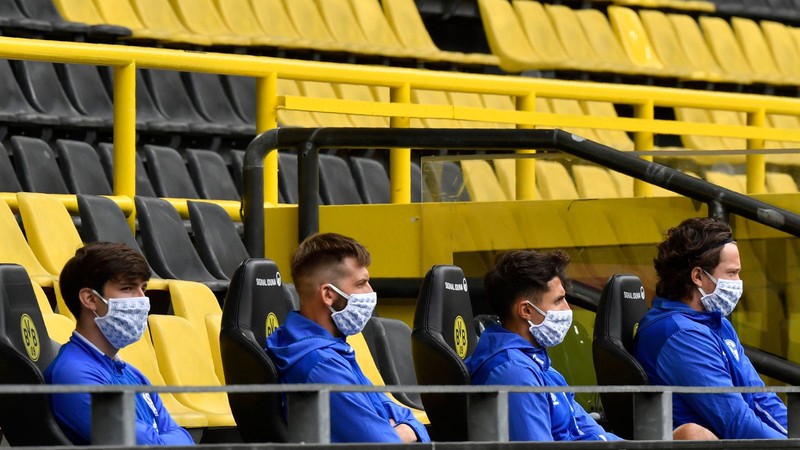 Do we really think all these measures will be enough? Well! a number of incidences on day one(1) already showed that no-goal celebration with teammate will be a tough protocol to abide with. We know how emotions of scorers, teammates or fans are sky-high when a goal is been scored. Herta Berlin's Dedryck Boyata was captured kissing teammate Marko Grujic on the cheek, teammate Matheus Cunha also jettisons caution against Hoffenheim while Marcus Thuram of Borussia Monchengladbach also pecks his teammate while celebrating the a goal against Frankfurt.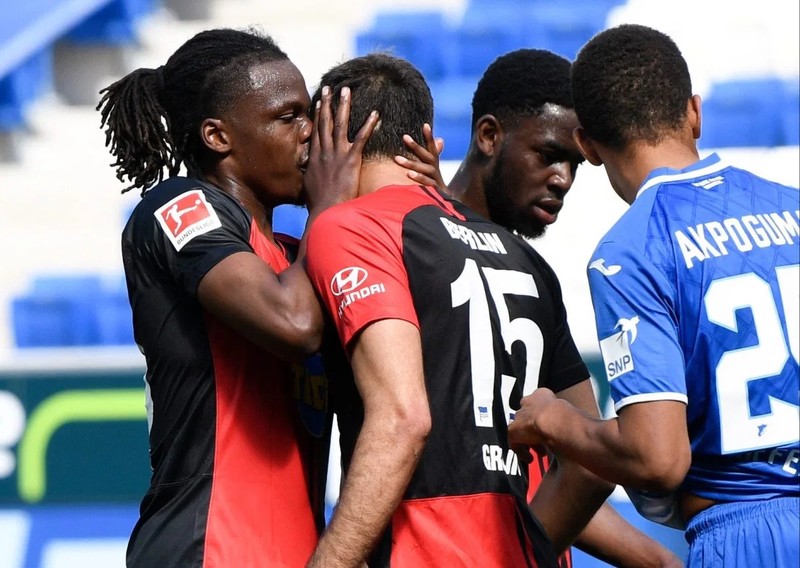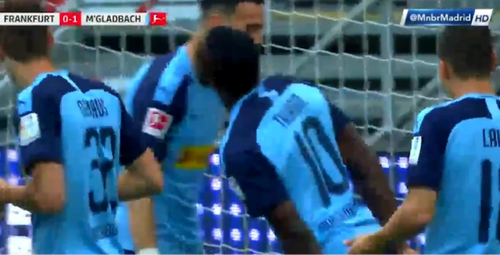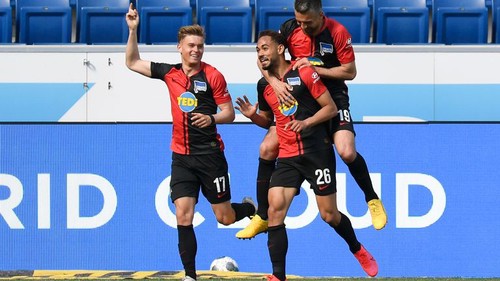 To matters on the pitch saw wins for table toppers; Bayern, Dortmund, Monchengladbach while RB Leipzig dropped 2 crucial points in the race for the league title.
Borussia Dortmund impounded Schalke O4 misery with a resounding 4-nil home victory, with Erling Haaland picking up from where he left off before the league's suspension with his 10th goal in 10th league games. Dortmund mounting real pressure on league leader with her 54th points from 26 matches.
Third(3rd) on the log Borussia Monchengladbach kept the heat on the top two(2) with a 3-1 away win at Frankfurt, they are just six(6) points adrift of league leader Bayern with 52 points from the same number of games played.
RB Leipzig loses ground on title chase as she was held at home 1 all by Freiburg. It took a 77th-minute header from Leipzig captain Yussuf Poulsen to rescue a point and it could have been worst had VAR not ruled out Freiburg stoppage-time goal for offside. They now stand seven(7) points adrift of Bayern.
Sunday's last game saw the title holders Bayern Munich holding firm to the top spot with a 2-nil win away at Union Berlin. Robert Lewandoski and Joshua Kimmick getting the job done as they widen the point gap between them and Dortmund to 4.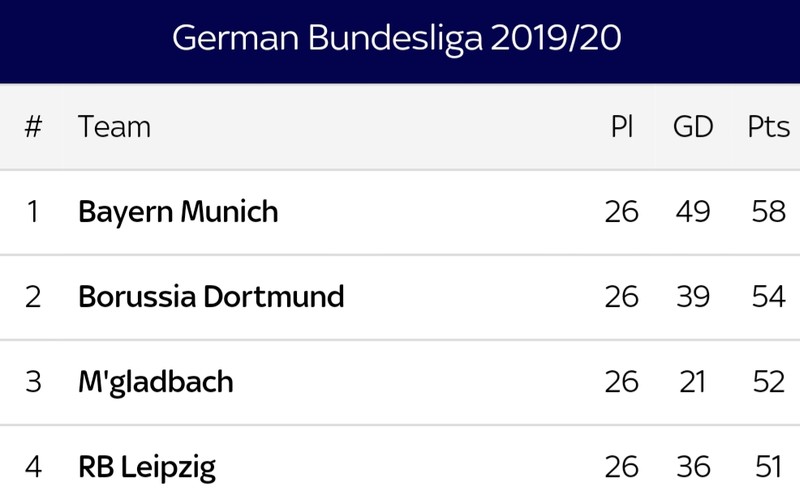 Overall, it seems like a successful restart for the Bundesliga as far as day one(1) is concerned and the English Premier League and the Italian Serie A are definitely keeping tabs and keen interest on the Bundesliga. Will they come good with their proposed June restart? It is a big ask.
Hopefully, the return of elite football will bring back more activities here on Scorum, Kudos to those that never went on hibernation 😁.