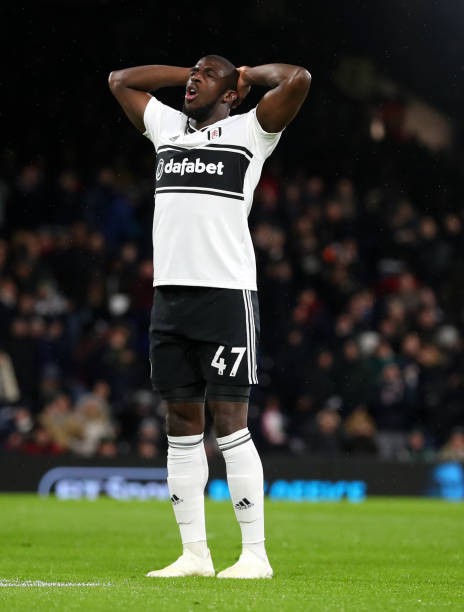 Every soccer team either at the national level or at the club level has its regular spot-kick taker, there is a reason for that; for consistency for starters, to avoid standoff among teammates is another. So, it is understandable when Fulham boss Claudio Ranieri branded his own player, Fulhams striker Aboubakar Kamara disrespectful after he tussled with Fulhams regular spot-kick taker, striker, and teammate, Aleksander Mitrovic, a spot-kick Kamara failed to score.
It is my Happy Moanday entry, are you running outta topic to write on or your post lack support, then check the Moanday contest by cheerful giver @pete
Saturday afternoon 29th of Dec, 2018 EPL fixture between Fulham and Huddersfield was an important match for the home side, Fulham desperately in need of points to rescue their season had drawn their last 2 matches, a home win against bottom of the log Huddersfield is an opportunity to cover ground on other struggling rival clubs, but it was the visitor that started well, Huddersfield dominated almost the entirety of the 1st half of the contest.
Fulham boss made early second-half changes, and brought on Ryan Sessegnon and Aboubakar Kamara, with the latter imposing his presence in the Huddersfield 18 yard box. Drama then ensued in the 83rd minute when Huddersfield player, Chris Lowe was adjudged to have handled the ball inside the box following a Kamara shot. Kamara quickly grabbed the ball with the intention of taking the spot-kick knowing fully well whose responsibility it is when it comes to spot-kicks, of course, his teammates and hot favorite spot-kick taker Mitrovic protested but to the deaf ears of Kamara who insisted, Mitrovic eventually relented allowing Kamara to have his way. However, Kamara's weak effort was duly saved by Huddersfield goalkeeper Jonas Lossl to the despair of Fulham fans who responded with resounding boos across the stadium.
However, the heavens were to save Kamaras blushes, it seemed as if the match was headed for a goalless draw, then a quick break deep into stoppage time 90th minute, saw fellow substitute Ryan Sessegnon, threaded a pitch-perfect pass into the path of Mitrovic who in turn took the ball in his stride and fired into the net through the onrushing Lossl's leg, 1 nil to Fulham.
In another instance or match-up, probably against a more worthy opponent, Fulham could have lost the game due to such Kamara's ego over team behavior, but luckily for him, he was not made to rue his actions.
Have a listen to Kamara's manager, Claudio Ranieri;
So, was it Kamara's ego or he was just naive?
If it was his ego, Kamara should think about this;
When any man is more stupidly vain and outrageously egotistical than his fellows, he will hide his hideousness in humanitarianism - George Moore.
Or, perhaps he was just naive;
It's one thing to be innocent and another thing to be naive or willfully ignorant - Eric Metaxas
Nevertheless, his coach had branded him disrespectful, so I am going to leave him with this wise saying;
Respect for ourselves guides our morals, respect for others guides our manners - Laurence Sterne.
Thank you all as always.