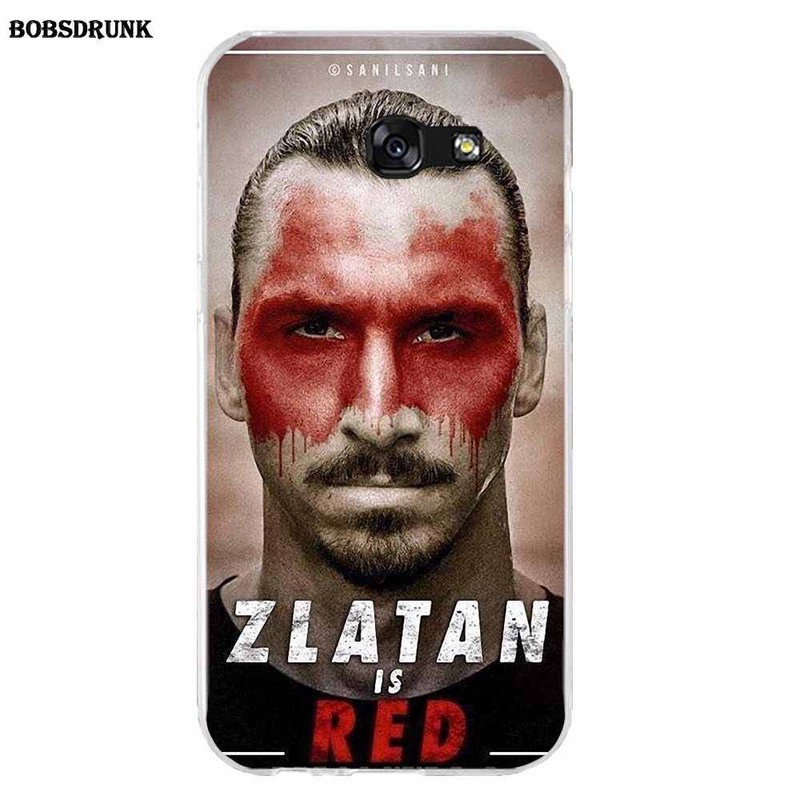 Few football players make the headlines than the charismatic Swede's star, Zlatan Ibrahimovic, His on and off the pitch antics can probably only be matched by Italian firebrand, Mario 'why always me' Balotelli and controversial Englishman, Joey Barton, these players made the headlines not just because of their prowess on the field of play, but often time, for the wrong reasons. Ibrahimovic is one name for the tabloids and then I'm certain the world media will love him. Like they say in print media; if it bleeds, it leads, not on Ibra's watch, it leads all the time, without the bleeding.
It is the moanday contest by @pete, check it out here.
Ibra made the name for himself over the years for his talent and accomplishment wherever he plays either in the Eredivisie or the Serie A, La Liga or the English Premier League, all his medals speak volume. However, along with Ibra's goals and skills is the 'dark Phoenix Ibra', if he wasn't head booting an opposition player, we were lashing out on teammates, if he wasn't shoving the centre referee, he was swearing at the assistant referees, he just couldn't keep himself out of trouble. Ibrahimovic has been hit with fines and bans for violent and improper conducts oftentimes that we've all lost counts. He now plies his trade in the Major League Soccer in the United States of America, just his 2nd season running and yet fines and bans already aplenty.
Ibra, on Friday the 17th, was slammed with a retrospective ban from the MLS disciplinary committee for violent conduct. He was given a 2-match ban for grabbing and wrestling down to the turf New York City FC goalkeeper, Sean Johnson, in a 0-2 home loss of LA Galaxy to the New Yorkers a week earlier. Though both Ibra and Johnson were booked by the centre referee for their part in the scuffle, Ibra got a further retrospective punishment for being the instigator of the whole drama.
LA Galaxy was hoping to snap out of a 2-game losing streak when they took on the New Yorkers at home, the Los Angeles side had not lost at home this season prior to the tie against New York City. However, they came up against a familiar foe, an in-form New York City FC which had not to lose in 6-straight matches, plus a better head-to-head record over LA Galaxy in the past 4 matches, 3 wins to Galaxy's singular win.
Like in most previous encounters, New York City took proceedings of the match, as they asked most questions of the home side. They rightly got their goals late in the 1st half. First, a Heber's strike in the 44th minute, and then, a converted penalty kick by Maximiliano Moralez in the stoppage time of the added time(45+6 min), after Galaxy's Uriel Antuna was penalised for handling the ball in the box. Ibra cut a frustrated figure, especially in the 2nd half when he saw his 86th-minute effort hit the crossbar rather than going into the net, and his frustration was highlighted when he grabbed Johnson's neck afterwards.
It was the 3rd time in just about 2 weeks that Ibra would be making the news. The 2-match ban came just days after he was also retrospectively fined for diving and trying to earn a spot-kick in his team's 1-3 loss to Columbus Crew. And, it could be recalled that earlier in the week, Ibra had allegedly bark verbal threat towards Real Salt Lake defender, Nedum Onuoha in Galaxy's 2-1 win, Onuoha claimed Ibra threaten to hurt him while the match was on. In his post-match comment, Ibra said
I like to feel alive, ...i like when it becomes duels and that's because sometimes, not that I feel asleep, but I don't feel alive if they don't activate me - Ibrahimovic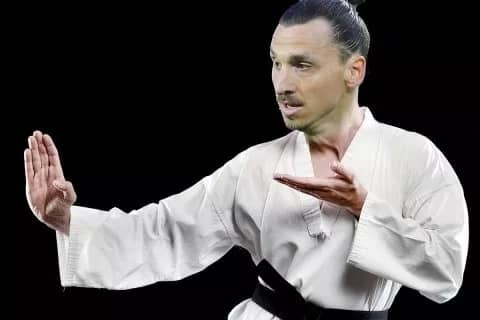 Can someone remind Ibrahimovic that this is football and not combat sports, football doesn't tolerate any kind of aggression, violence and activation that is off the rule books. If Ibra needs activation, he should try a change of sport, wrestling, boxing and even kickboxing, after all, he's got marshall art skill(a taekwondo black belt), and was once challenged into a UFC fight by UFC Welterweight Danny Robert.
So, Like the founder of Japanese Martial Art said;
To injure an opponent is to injure yourself. To control aggression without inflicting injury is the Art of Peace - Morihei Ueshiba
Also,
If you need violence to enforce your ideas, your ideas are worthless - unknown
Thank you all for your time and support.