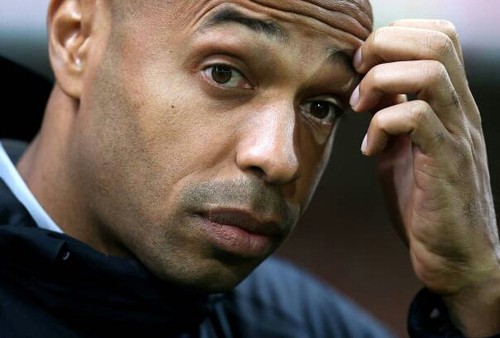 In his playing days, he was mecurial and prolific, he was know for different alias across footballing communities, in Nigeria he was unanimously known irrespective of club supported as "Igwe" which means "King". Yea! Thierry Henry was that good and prolific for both club and country.
However, his playing days has long gone and the 41 years old Frenchman has since moved on to next chapter of his career, coaching! He was assistant coach to the Belgian national team coach Roberto Martinez, before he was recently named as Monaco manager on the 13th Oct, 2018 after former coach Leonardo Jardim was sacked for a run of poor results.
This is Henry 1st big test as a manager, and boy what a heck of a test it is turning out to be for him. Under Jardim, Monaco had won only 1 match in 10 in all competitions and are languishing in 18th position of Ligue 1 log table. Henry knew what he was walking into, he was inheriting a team who was a shadow of the team it was some 19 months ago when it against all odds won the Ligue 1.
Henry knew it was not gonna be easy but he certainly did not know it is gonna be this tough. Reminds me of one of my favourite Coldplay track 'the scientist', down the lyrics it says "...Nobody said it was easy, No one ever said it would be this hard, Oh take me back to the start...".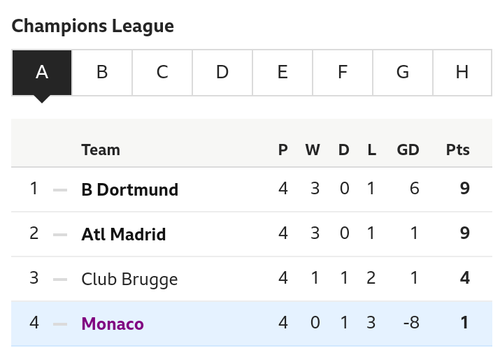 Tuesday night UCL match defeat at the hands of Club Brugge of Belgium was 5th match without a win in all competitions for Henry and his Monaco, a result that ultimately saw Monaco exited UCL as they sit rock button of the group A. Again, Sunday night 4-0 thrashing at home at the hands of PSG now makes it 4 loses and 2 draws for Henry and Monaco in all competitions. Monaco now sit 19th place on Ligue 1 log table.
Has Henry jumped the gun to soon, i love Henry but i personally think Henry is not ready for such a big task, he could have remained with R. Matinez for atleast year more, pick up one or two pointers from him, but it is what it is.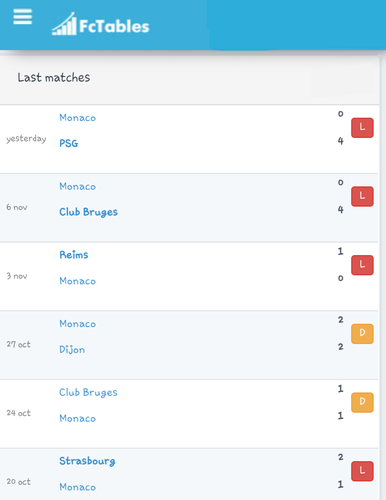 Henry had prior to his appointment as Monaco manager said it was fate that brought him to the club it all started for him as a footballer, it could be recalled that Henry stated his playing career right there in Monaco, well, i hope that same fate won't lead Henry to the exit door as quickly as he came in. We have heard so many times that accomplished footballers does not necessarily mean accomplished Manager, it is probably to early to call though but Henry has to turn around the fortune of Monoca and fast, because patience is a rare word in club owner's book nowadays.
Keep the fight Henry, remember ..."The ultimate measure of a man is not where he stands in moments of comfort and convenience, but where he stands at times of challenge and controversy"—Martin Luther King, Jr.
Also, "Tough times never last, but tough people do"—Robert H. Schuller.
Remember friends, this is Happy Moanday contest made possible by @pete https://scorum.com/en-us/ski/@pete/happy-moan-day-november-12th-2018, help salute him and be part of the contest.
Thank you all for taking time out to check this post out.