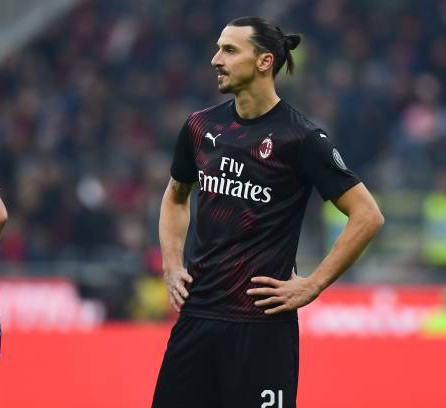 Zlatan Ibrahimovic could not inspire AC Milan to a win in his 2nd debut for the Milan giants as they played out a goalless draw to equally under-fire Sampdoria at the San Siro on Monday night. The 38-year-old Swedes re-signed a 6 months contract with the club he departed about 8 seasons ago after he helped the Rossoneri win the Serie A(Milan's last major honour) in 2010-11 season.
AC Milan's fall from serial title contender to the mid-table team has been shocking and unexpected. The managerial shake-ups over the years to bring back the glory days have been vast but unproductive yet. Despite having some of Europe most sort after strikers(Krzysztof Piatek, Hakan Calhanoglu etc) in their ranks this season, Milan has struggled to put the ball into the back of the opposition net, scoring a mere 16 goals in 18 league games, in contrast to the 24 goals they have conceded in those same matches.
The return of the Swede star was expected to be instant and immediate, even Ibrahimovic had hoped to score and "celebrate like a god" in front of the home crown. However, things sometimes don't go according to plans, he(Ibrahimovic) was sub-in to replace Piatek in the 55th minute but could only muster a shot in the entire match as chances were cut short by Sampdoria, reiterating Milan's lack of creativity in the midfield.
AC Milan is now in 12 places with 22 points on Serie A log table, 13 points off Champions League spot and 7 points off European spot, and with their goal difference(DF) into -8, they need to start winning and stacking the goals. Serie A full table.
Ibrahimovic will get his goal sooner or later, whether it will be enough to lift Milan into European qualifications or bring Cup glory remains to be seen. However, one thing is certain of the Swede star, he will surely make the headlines either on or off the pitch, Zlatan will always be Zlatan.
Thank you for your time.