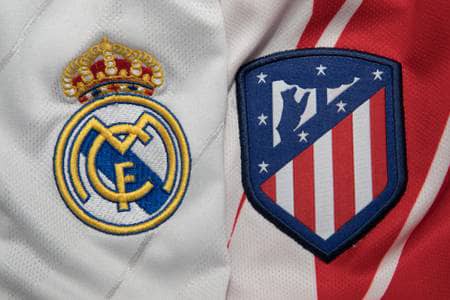 If there is any team to usurp the La Liga Santander throne from Barcelona, it will be either of the Madrid clubs Atletico and Real. The duo had fiercely challenged Barcelona for the title for the past 15 seasons when a club outside of the 3 emerged as the La Liga champion( Valencia, 2003/04), however, the Madrid clubs have been mostly playing 2nd fiddle on the domestic front to their rival from Catalonia, winning a combined title of just 5(Real 4, Atletico 1) compared to Barcelona's 10 out of the past 15 seasons. Barcelona's stronghold on the La Liga title may be about to loosen if both Madrid clubs' transfer window businesses are anything to go by.
ATLETICO MADRID:
Atletico Madrid finished off La Liga season in 2nd place, some clear 8 points adrift of the champion Barcelona, a back-to-back 2nd place finish for Diego Simeone men. They boast of the meanest defence in the league, conceding only 29 league goals, 7 goals fewer than the champion Barcelona(if only their attack could match the defence success), Nevertheless, it was an ageing backline that includes Diego Godin, Juanfran, Filipe Luiz and so on, and the manager had since moved swiftly to bolster his defence by replacing the tired & weak legs.
Atletico was ruthless in transfer business, breaking their transfer record for the much sort after Portuguese teenage sensation Joao Felix for a reported £120M, bringing their summer spending to the excess of £242M. Remarkably, their spending so far is within budget, as they had profited from player sales in excess of £311M( the most from player sales in Europe). They are more than ready for their season's opener at home to Getafe on Sunday.
ATLETICO vs GETAFE: H2H ;
Atletico has enjoyed a recent good run against her visitor Getafe, winning both La Liga return fixtures for the past 2 seasons(G4, W4), the odds sure favours Atletico to get a straight win again.
NEW SIGNINGS & ATTACKING THREATS;
Atletico: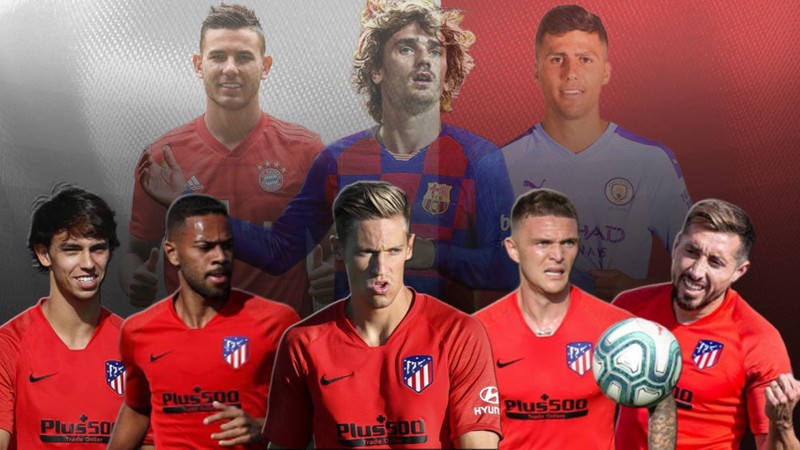 Joao Felix; the young lad came into Atletico with a lot of potentials and pressure, having commanded such huge fee(£120M), but the 19-year-old had shown maturity and glimpse of his qualities in preseason's victories(including the win over Cristiano Ronaldo-led Juventus). With the young lad pulling the strings behind the usual suspects Diego Costa, Alvaro Morata, Angel Correa and a host of others, there should be no shortage of goals for Atletico.
Getafe:
Jorge Molina, Jamie Mata and Angel Rodriguez are all decent strikers for Getafe, they shifted in combined league goals of 36 last season and can cause havoc if afforded to much space.
PREDICTION:
Atletico had a smooth and encouraging preseason, drawing just 1 of their tuneup matches( WWWWWD) and if that winning momentum can be carried over to the league opener, they should have a comfortable home win,
Atletico 2-0 Getafe
REAL MADRID: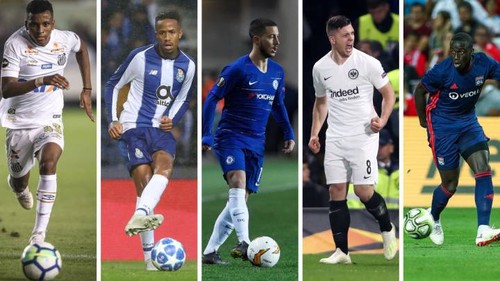 Real Madrid finished last season La Liga in a disappointing 3rd for the 2nd year running, 19 whooping points behind champion, it was a difficult season that followed the unceremonial departure of their record goalscorer Cristiano Ronaldo and 3-time UCL winning manager Zinedine Zidane. The team struggled and laboured without Ronaldo and Zidane at the dugout, and it was expected that an immediate team rebuilding would begin.
In-come big-name signings that include long- coveted Belgian Eden Hazard, Serbian Luka Jovic, Ferland Mendy and a few more, and with the European transfer window still open until September 2, fillers around the world claim that there are still more signing on the horizon, with the likes of Neymar Jnr, Ajax youngster Van De Beek still can make the switch over, boosted with the return of former manager Zinedine Zidane, glory days awaits.
CELTA VIGO vs REAL MADRID: H2H;
Real begin the season title challenge with a trip to the Estadio Balaidos, Celta Vigo, a ground they know too well and had enjoyed recent successes over the past 3 seasons, with 2 La Liga wins and a draw, Real's last 5 clashes with Celta Vigo stands at WWWWD.
ATTACKING THREATS:
Celta Vigo;
Iago Aspas: the 32-year-old Spaniard is mainly Celta Vigo's danger man having sold out strike partner Maximiliano Gomez, Aspas' 20 league goals last season was 4th o the goal chat behind Messi(36), Karim Benzema(21) and Luiz Suarez(21) respectively, Aspas now has new offensive support in the shape of former Barcelona forward, Denis Suarez, both can form a dangerous frontline for Celta Vigo.
Real;
Karim Benzema; one of the standout Real player last season, stepping up when it mattered, the French striker beat the 20-goal mark(P36-G21-A6-S85) in La Liga for the 1st time since he scored 24 goals in 2015/16 season. It gets even better for Benzema and Real with the acquisition of Eden Hazard who can sure create scoring chances. Others include new signing Lukas Jovic and the usual suspects Vinicius Jnr, Marcus Asensio Luka Modric, Gareth Bale(if he stays) etc.
PREDICTION:
Real's poor preseason(DWWLLDL) should not be an excuse for not starting the league with a win,
Celt a Vigo 1-3 Real Madrid.
Thank you all for your time and support.