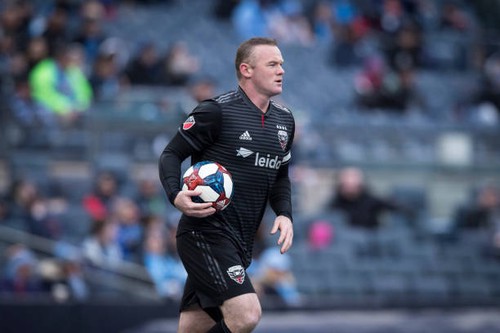 Wayne Rooney shooked Off a nasty looking tackle on him to snatched a stoppage-time equalizer for DC United from the penalty spot in a 1 all draw at New England Revolution.
DC United was hoping to snap out of 2-winless matches (a draw and a loss) with a win at the New England Revolution, but they could not break down a dogged home side despite dominating the match proceedings plus a man advantage. The home side goalkeeper, Matt Turner was sent off just before the half-hour mark, for a reckless challenge on the former England striker, Rooney. Rooney was able to continue after lengthy treatment and his presence afterwards proved to be vital for DC United.
Despite going down to 10-man, the home side took a surprise lead in the 61st minute when Juan Agudelo nodded in from a fine Christian Penilla cross and looked to be heading home with the lead, but DC United was relentless and got a deserved hard-fought equalizer from the spot-kick. Brandon Bye handled the ball in the area and after VAR review, the spot-kick was awarded, Rooney kept his cool to tuck home for a 1-1 draw.
It was Rooney's 8th league goal of the regular season as DC United leapfrog the Philadephia Union(which lost 1-3 to Portland) to the top spot on the Eastern Conference table. Check table updates here.
---
Carlos Vela Can't Stop Scoring: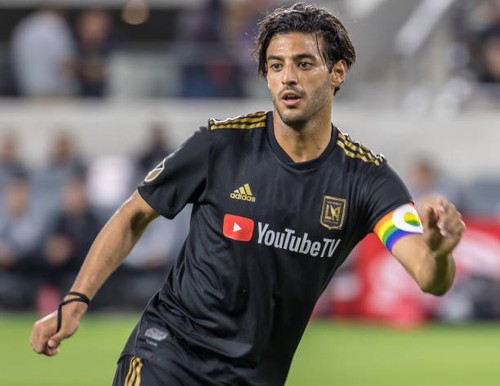 The 30-year-old Mexican was on target for the often time, to take his league tally to 15 as he helped his team Los Angeles FC(LAFC) secure a 4-2 home win over visiting Montreal Impact.
LAFC dominated the match from the start and were rewarded with an early, 7th-minute goal. Montreal Impact goalkeeper, Evan Bush's misplaced kick was intercepted by LAFC Christian Ramirez and the ball ricocheted into the net for the 1st goal. LAFC then pulled further away in the 28th minute when the league's top scorer, Vela beat Impact's defence to score his 15th goal of the season. 2 goals quickly became 3, a square ball from Diego Rossi was turned in by Latif Blessing in the 31st minute.
More of the same by LAFC in the 2nd half, as Vela thought he has gotten a brace, but he was rightly ruled offside, but LAFC soon got their 4th goal in the 55th minute through Tristan Blackmon. Montreal Impact did pull 2 goals back, but it was too little, too late. An own goal by LAFC's Eddie Segura(70th min) and a spot-kick goal by Saphir Taider(84th min) after LAFC's Walker Zimmerman handled the ball in the box.
It is now 7-games unbeaten for LAFC which are also unbeaten in 8-home games, 7 wins and a draw. They sit atop of the Western Conference table with 34 points from 15 matches ahead of city rival, LA Galaxy with 25 points in 3rd, and Seatle Sounders in 2nd place with 26 points(though with an outstanding match against Kansas City).
---
A Win For LA Galaxy Atlas: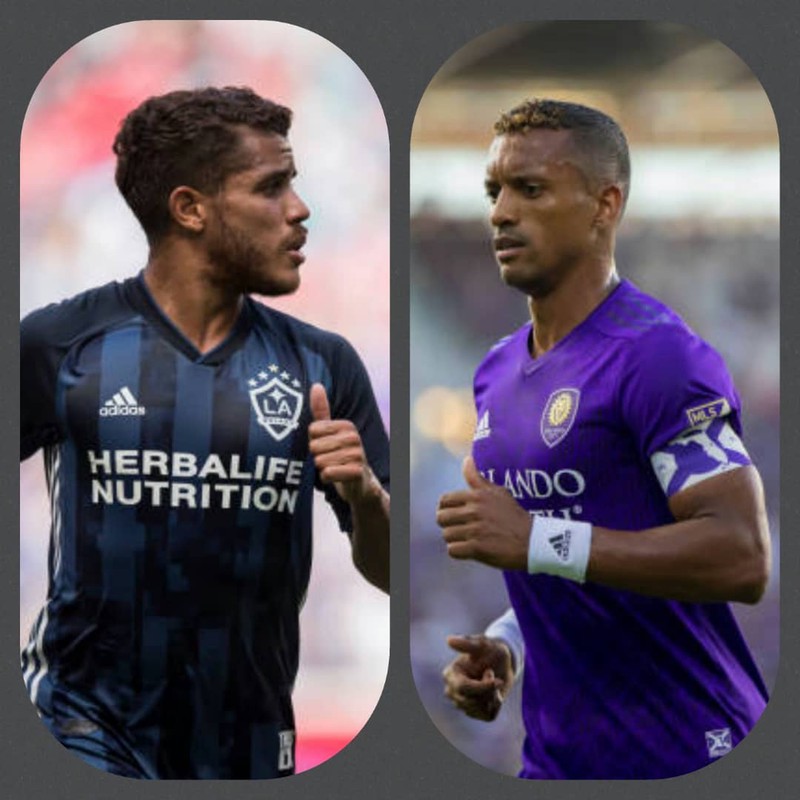 Los Angeles Galaxy(LAG) finally have their win with a hard-fought 1 nil victory at Orlando City, having lost 4-straight matches prior to the weekend game, and they did so without their league-top scorer, Zlatan Ibrahimovic, who completed the 2nd of his 2-match ban.
The 2 teams were struggling for form, the home side ended a 3-match losing streak with a 5-1 thrashing of FC Cincinnati prior to the game against LAG and were hoping to make it 2 wins in a row against Ibra-less LAG, which, on the other hand, were on a 4-match losing streak, however, showed resilience and have their goalkeeper, David Bingham to thank for a match-winning spot-kick save.
Orlando City started well, taking the match to the visitors, but it was the away side that put their noses in front in the 19th minute, and in a spectacular fashion. A long-range, 25-yard shot by former Barcelona ace, Jonathan Dos Santos beat Brian Rowe in goal for Orlando. Dos Santos then went from hero to villain, conceding a foul in the box some minutes later, bring down Orlando's Sebastian Mendez, but thankfully, Dos Santos blushes were saved by his goalkeeper, Bingham, who saved well from Luiz Nani, another former EPL player. Orlando City as expected staged a late pressure for an equalizer, but LAG held firm for a hard-fought, pressure-easing victory. Still on 3rd place on the league table, but a distance 9 points between them and leaders and rival LAFC.
---
The MLS no doubt homes a whole lot of ex-EPL players, with Manchester United turning to a feeders team to the MLS, the likes of Zlatan Ibrahimovic, Wayne Rooney, Luiz Nani are all ex-Manchester United, while Carlos Vela and Jonathan Dos Santos's brother, Giovani Dos Santos(who also once played for LAG) used to play in London with Arsenal and Tottenham Hotspur respectively.
Thank you all for your time and support.