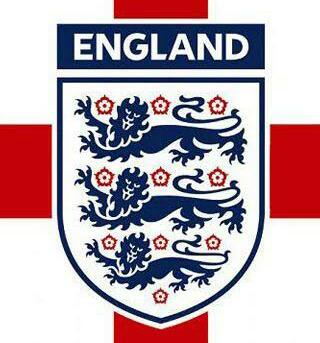 Plenty to talk about from English weekend football, both English Premier League and English Championship presents a kind of competitiveness that makes them one of the most watch around the world, this weekend was not an exception. Plus, the EFL Cup final between Manchester City and Chelsea, it's barely 2 weeks since City thrashed the Blues 6-0, a nail-biting defeat that certainly set the tone for this cup final.
CITY'S QUEST FOR QUADRUPLE IS ALIVE;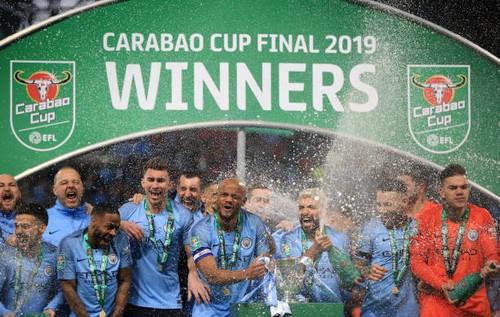 Where else can one start the weekend review than the EFL Cup final between Chelsea and Manchester City? Chelsea aiming to avoid a repeat of the humiliation suffered at the hand of their opponent some couple of weeks ago, adopted a more cautious approach this time, allowing City to have the possession but with no real threat to them. City still managed 3 shots on target compared to Chelsea's 1, but no breakthrough, not even extra time could produce a goal, thus, the ultimate spot kick to decide the contest. After enjoying success last season from the FA-Cup-shootout win over Manchester United, Chelsea were hoping to repeat the feat against City, but poor kicks from firstly, Jorginho and then, David Luiz, meant Chelsea would leave Wembley Stadium empty-handed, while City, despite losing a spot kick through Leroy Sane, still won 4-3 from the shootout, and Manchester City's quest for 4 trophies still very much alive with EFL Cup in the bag.
HARRY KANE'S RETURN MARRED BY SPURS DEFEAT;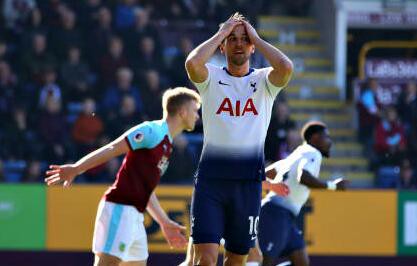 Tottenham Hotspur title push may have hit a snag, with a damaging defeat at Turf Moor, Burnley. Spurs were beaten 2-1, to slip 5 points further behind 2nd on the log, Manchester City. News of Spurs leading scorer, Harry Kane's early return from injury ahead of initial March schedule was met with excitement and joy among Spurs officials, teammates and fans, but Kane's return was marred with a defeat. Burnley yet again showed they are a tough nut to crack, they seem to have shrugged off their early season poor performances, with just one defeat ( to Man City) in their last 8 matches, a run that includes a remarkable 2 all draw at Manchester United to halt Ole Gunnar Solskjaer's winning gravy train.
It was the visitors that took the early ascendancy as expected, but with no real threat to Burnley's goal, Burnley was happy to sit back and weather all storm blew at them by Spurs, and find their goal in customary Burnley fashion, fast breaks and set pieces. The 2nd half was where all the action were, as Burnley took the game to Spurs, Burnley took a 57th-minute lead through Chris Wood via a disputable corner kick, Harry Kane showed no sign of rustiness from injury lay-off, with a come-back goal, to level matters in the 65 minutes, but spirited Burnley got their deserved winning goal in the 83rd minute through Ashley Barnes, to end the contest 2-1. Burnley's run of unbeaten 2019 continues while Spurs slim chance of title further fades away.
FULHAM DESTINED FOR RELEGATION;
The Cottagers are having a torrid season, and are languishing in relegation waters, not even the appointment of the Tinkerman, Claudio Ranieri could transform the fortune of the West London Club.
Looking for their 1st win since the 4-2 win over Brighton and Hove Albion at the end of January, Fulham took an early 3-minute lead through the Dutchman, Ryan Babel, in the London derby, over Westham United, but a 29th-minute controversial equalizer by Javier Hernandez put Fulham on the path of defeat, replay showed that the Mexican had scored with his hand, but the goal stood. Issa Diop's 40th min header and Michail Antonio's goal sealed the comeback win for the Hammers. It was Fulham's 18th league defeat of the current campaign, and are still rooted on 2nd from bottom on leg table with just 17 points from 27 matches, with a huge -35 goal deficit, only a miracle can prevent a relegation.
INJURY-RAVAGED CONTEST AT OLD TRAFFORD;
The much talked about rivalry match between title favourite, Liverpool and rejuvenate Manchester United ended in a goalless stalemate. It was almost a horror show rather than an entertaining showpiece, with 4 1st-half injuries that took the delight out of the game. Manchester United manager, Ole Gunnar Solskjaer was forced into making all his substitution in the 1st half due to injuries, both Ander Harrera and Juan Mata got injured in quick succession, firstly, it was Herrera in the 21st minute, and Mata just 4 minutes later, both players were replaced by Andreas Pereira and Jesse Lingard respectively. It got uglier for United when substitute, Lingard limped off, to be replaced by Alexis Sanchez in the 43rd minute. Liverpool was slammed with their own injury worry too, stylish striker, Roberto Firmino was replaced in the 31st minute by Daniel Sturridge.
A point was enough to move Liverpool back to the summit of the EPL table on 66 points, a point ahead of title challenger, Manchester City, in 2nd place, and 6 points clear of 3rd place team, Spurs.
CHAMPIONSHIP TITLE RACE IS 3-HORSE RATHER THAN 2-HORSE RACE;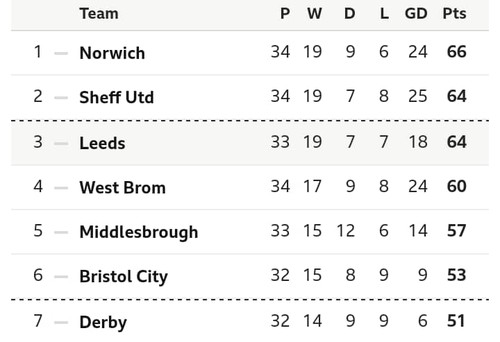 Championship title race gets even more interesting now, with Sheffield United thrown into the mix, alongside Norwich City and Leeds United. The blades as Sheffield United are popularly called, have been on a 5-match unbeaten run prior to Saturday's victory over West Bromwich Albion, they now sit in 2nd position on the Championship log table with 64 points after 34 matches played, just 2 points adrift of log leader, Norwich City, with Leeds United also on 64 points, having played a game less.
It could be recalled that both Norwich City and Leeds United recorded a slim win respectively, to keep the race hot and to the wire. Table topper, Norwich, held on to their grip on top with a hard-fought 3-2 home victory over Bristol City, while Leeds also had a 2-1 home victory over struggler, Bolton Wanderers to stay in touch with Norwich and Sheffield United.
DERBY COUNTY IN DANGER OF MISSING THE PLAYOFFS;
Frank Lampard has done a very great job since he assumed the managerial role at Derby County, his good works have not gone unnoticed by his former club, Chelsea, who are considering him to take over at the Bridge. However, Derby's push for promotion either through the automatic slot (which seems so unlikely) or the playoffs (which is more attainable), was hampered with a damaging 0-1 home loss against relegation-threatened, Millwall, last Wednesday. Derby County now sits on 7th place on Championship log table, just outside the playoffs spot, with 2 outstanding matches too though.
OTHERS;
Another notable point of discussion was the home defeat of Leicester City, 1-4 by Crystal Palace on Saturday late kick-off, a defeat that signalled the end and sack of manager, Claude Puel after just 16 months in charge. Huddersfield doomed for relegation after another 0-2 loss at Newcastle United, they are rock bottom on the league table.
These were just a few spotlights of what went down in England this weekend from my points of view, you can add your talking point or spotlight in the comment section.
ps; all images are from Getty images
Thank you all for taking the time out to check my blog.