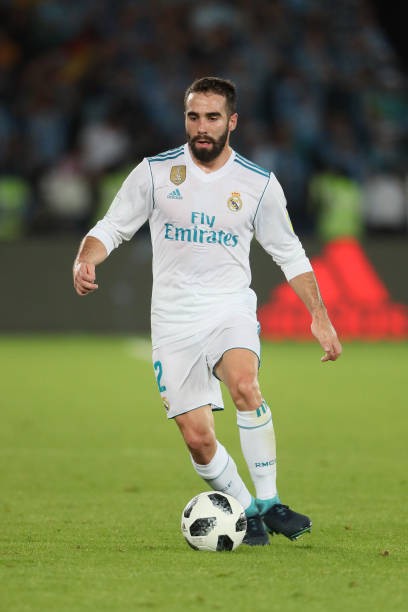 There are those that competition pushes them to be their best, put in their best efforts. They see the danger of being complacent and go all out to ensure they don't lose their value.
Such is the case for Carvajal at Real Madrid. The club even knows about this and that's why they always like for him to have competition on the right. It is, perhaps, the reason why they decided to go for Odriozola who was until the summer a player for Real Sociedad. Before his arrival, the only competition Carvajal had was the teenager, Achraf Hakimi.
Carvajal came into the club in 2013 after Madrid were seduced by his performance for Bayern Leverkusen. The stable right back then was Arbeloa but then Carvajal fought his way into the first team and eventually played 45 games that season including the champions league final.
Again, 30 million was spent in 2015 to bring in another competition in Danilo but Carvajal rose to the challenge and Danilo had to leave in 2017.
Now, Odriozola has come in but Carvajal gas played all the matches for Real Madrid this season and has been in fine form. He's the clear favourites and the only thing that can stop him is injuries.