Robert Firmino turned 27 years old today so I thought I'd write a little post about why he's my current favourite player for Liverpool FC.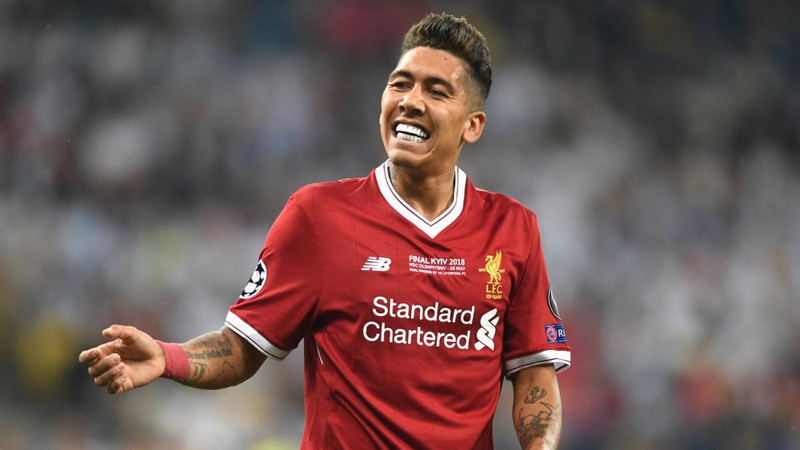 Firmino signed for Liverpool from Hoffenheim in 2015 and I was immediately excited about having a player like him in the squad. A couple of seasons earlier he had scored 22 goals in all competitions from midfield. That's a really impressive return for a midfielder and goals were something we definitely lacked in that department.
Sadly, Brendan Rodgers didn't seem to know how to get the best of out Firmino and would often play him out of position. This led to a slower than ideal integration into the Premier League style of play. Still, it was clear to see that this player was special and it would only be a matter of time before he would shine at the club.
When Jurgen Klopp arrived on the scene, Firmino was transformed into one of the most effective players in world football. Played as what many have described as a 'false 9', Firmino now had the impact of both a midfielder and striker on the pitch.
Goalscoring Record
One of the main criticisms Firmino has received is an apparent lack of goals within his game. This is far from the truth and the Brazilian scored 27 goals in all competitions last season. I dare anyone to tell me that's not the return of a top quality forward.
One of the issues Firmino has had from a personal perspective is the fact that other players have also shone around him and it's reduced some of the plaudits he likely would have received it that weren't the case. A prime example of this was Salah's unbelievable return of 44 goals last season.
From a Liverpool supporter's perspective this is a good thing. It gets tiring to see your star players do well and then get linked to the two Spanish clubs that I have no time for. As Firmino has gone somewhat under the radar up until now there has been no media frenzy about his possible move away from the club. Besides, Liverpool are in a much better position than they have been in recent years so we are much more confident of being able to hold on to our players.
Assists
As well as scoring 27 goals last season, Firmino also made 17 assists for his teammates. The unselfishness in his play is clear for all to see. This is a player who was a direct part of at least 44 goals last season. That's an elite level return for a player many seem to over-look.
Teamwork
The thing that I love about Firmino more than anything else is his willingness to be a part of all aspects of the game. He is the first to press from the front and wins a lot of important tackles that lead to goalscoring opportunities.
He's also willing to track back when the team needs it and can often be found coming deep to receive the ball from defenders and midfielders before leading the next wave of attack.
Towards the end of the 2017/18 season, Firmino was the only player to win over 60 tackles and create over 50 chances. This is a forward we are talking about here, not a defensive midfielder. The Brazilian is an elite level player and I don't think we've even seen the best of him yet. I really hope I get to see him lift some silverware in a Liverpool shirt.

Happy Birthday, Bobby Firmino, Liverpool's world class number 9.