Welcome to the LFC Final Word. In this series, I provide an in-depth analysis of games from a Liverpool supporter's perspective.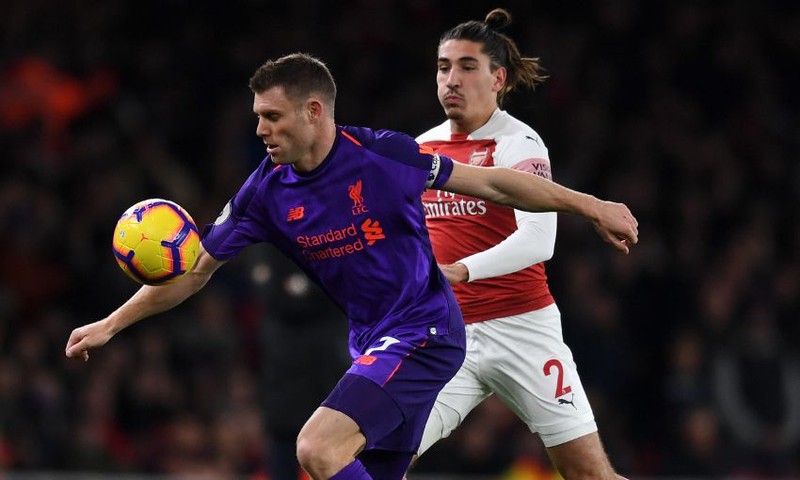 Match Facts
Arsenal vs Liverpool
Saturday 3rd November, 17:30
Emirates
Result
Arsenal 1 - 1 Liverpool
Match Summary
All things considered, a draw is probably a fair result here but I can't help but feel frustrated at Liverpool's performance this evening. Having taken the lead, it looked like Liverpool were going to come away with a massive boost to their title credentials in the form of 3 points. It wasn't to be, however, as Arsenal managed to get themselves back into the game and both teams had to settle for a share of the spoils.
Starting with the positives, this is a good result for Liverpool. It's important not to drop points against rivals for the top places and, before the game, I would have been happy with a draw in this fixture. When you take into account that Liverpool remain unbeaten in the Premier League this season, and have only dropped points through draws to Chelsea, Manchester City, and Arsenal, then things are looking pretty good.
I've mentioned recently that champions are often the teams who can come through rough patches and still manage to walk away with important points. This is something Liverpool have failed to do in recent years so it's refreshing to see them start to put points on the board in these games. However, Liverpool will find themselves in trouble in some of these games soon if they don't improve their performances.
There were a couple of issues for the Reds today that caused them all kinds of problems against an Arsenal team that look quite impressive this season. Firstly, the midfield couldn't seem to take control at any point in the game. Fabinho is a player I like a lot, but he was baptised by fire in this game and will learn a lot about the ferocity of big Premier League games. I'm not too concerned about his performance as he's looked impressive in recent weeks, but this really should be a wake-up call about what is expected in this league.
Secondly, the Reds were very sloppy in their possession game throughout the majority of the game and this was playing directly into Arsenal's hands. Alexander-Arnold and Gomez, in particular, made several misplaced passes that led to pressure from Arsenal's attacking players. On another day, Liverpool would have been punished for these mistakes, and it's something that Klopp won't want to see on a regular basis.
James Milner's goal was enough to earn Liverpool a point here but there's no doubt that Arsenal were the better team throughout. That's not surprising considering Arsenal were the home team but I did expect a more commanding performance from Klopp's team today. Frustratingly, Mane's goal was wrongly ruled offside and that could have changed things completely in the first half. The sooner VAR is in place, the better. League titles often come down to fine margins and although people say these things balance out over the course of the season, there's no real evidence for that.
I have been lenient in my reactions to Liverpool this season simply because they're managing to get the results but I do want to see an improvement soon. There are a lot of important fixtures coming up over the next couple of months that could shape the rest of the season so it's about time that this team found their rhythm. It's clear that when it finally clicks, this team has a great chance to do wonderful things, but we can't always be talking about the future. It needs to happen as soon as possible.
The Final Word
Overall, this is a very good point away from home against an Arsenal side that had won 13 games in a row until their draw to Crystal Palace last weekend. Before the game, I would have said that I would be happy to take a point here but it does feel somewhat disappointing that Liverpool threw away a lead and also had a goal wrongly ruled offside.
The focus now turns back to the Champions League fixture away to Red Star Belgrade on Tuesday. This is unlikely to be an easy game, but I am hoping that Liverpool can get a decent result to help us get through this group and into the knockout stages.