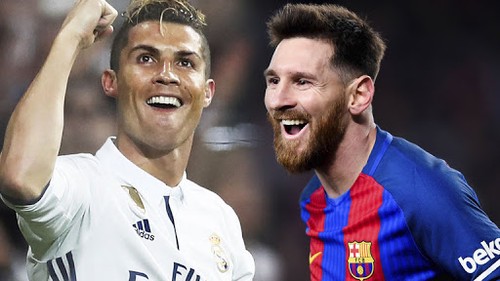 For a decade it's been made clear that the best player every year would either be Messi or Ronaldo, last season was no different as they both had remarkable seasons at their respective clubs and country, clearly they are still the best players in the world. Well apparently the worlds biggest football organization doesn't think so, not putting Messi
YOU DON'T EVEN NEED TO LOOK AT STATS.
To know that Messi and Ronaldo are still light years ahead of everyone else, I'm not saying give the award to Messi or Ronaldo every year, butt what they've done for the game of football and continue to show on and off the field they deserve to be in the finalists pretty much every year.You can argue Messi didn't show up in Russia till it was too late, but what about Salah who didn't make it out the group stage or Modric during his club season. Ronaldo had a slow start to the season and could've finished the season trophy less if Salah hadn't been Injured. THERE IS LOTS OF IF AND BUTS, in the end we know Messi and Ronaldo are still at the top and deserves more repect.