Don't be fooled by their position in their respective national leagues, Atletico Madrid is not the opponent Juventus would have wanted in the round of 16 fixture of the Champions League tomorrow. This the first leg of the fixture where Atletico will host Italian league leaders. Yes, Juventus are in good form and are buoyed by the inclusion of Cristiano Ronaldo. However, it is by no means an easy encounter. Atletico will play out of their skin to deny Juventus a critical away goal advantage. Juventus should be at their 100% best to secure a positive result against the lively Atletico side playing under flamboyant Diego Simeone.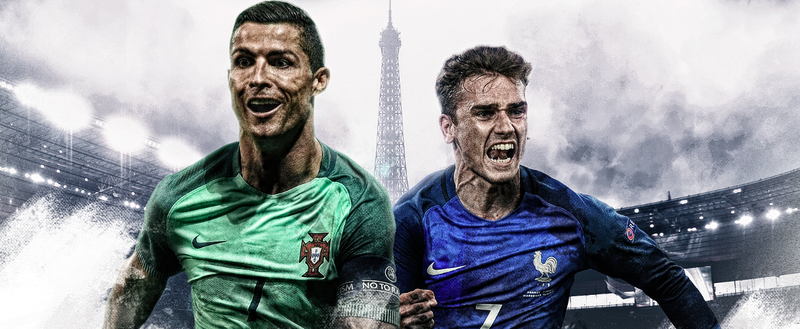 Atletico is currently second in La Liga with 47 points. They are behind the leaders Barcelona. However, they were unbeatable at home in the knockout stage of this tournament. They have won 7 and drawn 5 of the knockout games conceding only one goal. The statistics show how good they are when playing at home. The team was impressive in the group stage where they played against Monaco, Burge, and Dortmund and never lost the home games.
Juventus has been rejuvenated with the addition of Ronaldo and almost sure to have the league title. They have been playing good football and are expected to win the Champions League this season. With the team they have and the form they show, they have the potential. However, they are against the top class defence of Atletico, and if they want to win the title, they have to show that the forward line spearheaded by Ronaldo can penetrate.

However, the Atletico side is a shadow of their glorious past, to be honest. They have not been crisp away from home and lost games in La Liga. They rely on their home form, and the star French forward has not let them down. Griezmann has been prolific for them and will be a key in this game as well. If they want to have a goal cushion before heading out to Italy in the second leg, Griezmann is the key.
On the other hand, Juventus will want to have that away goal advantage tomorrow. Juventus know that it will be a challenging game to win, but they will be happy if the experienced Ronaldo scores a goal as he has been doing all these years in La Liga. Ronaldo very well knows the strength and weaknesses of his former city rivals and will be key in tomorrow's game. Dybala can prosper alongside Ronaldo. They have synced their goal celebrations, and it would be good if they can synchronize their movement up front.
This game will be the battle of the defences. Both the teams have a good defence and can play physical football. Atletico is going for a win, and the Italian would not even mind a 1-1 draw, knowing they can kill the game in the second leg.
Scorum Betting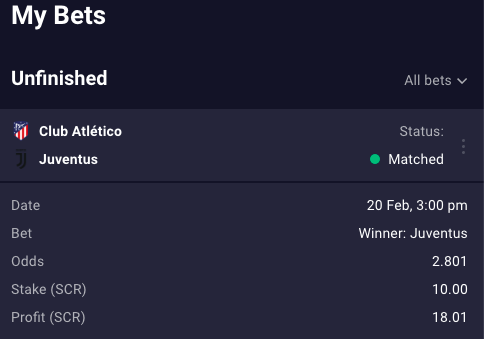 I am risking my bet - although riskfree :) for Juventus win here. I know that the Atletico side is super efficient playing at home and they have produced some fantastic results in the group stage. But, they have also shown their vulnerability against Dortmund and Burg in the group stage. The recent form they showed in La Liga is not commendable as they scrapped a win in their last game. It's true that they are second in the league but are susceptible to wilt against good opposition. It all depends on how the Italians will hold their game. I am also predicting this to be an over 2.5 goals game just because I feel Atletico will look to attach to win this game. On the counter, Juventus are more than capable of scoring.

This game is also widely predicted to be a draw. These European giants are capable of defence and may produce a result that requires a decision in the second leg.
Atletico are superb in their defence. And, they have always struggled against Ronaldo. Now, this talisman is with Juventus and the team will look to exploit his goal-scoring ability against Atletico. Just because of this Ronaldo factor, I am predicting this to be a win in favour of Italian league leaders.
Here is a link to betscorum.com match center.

---
This post is part of the risk free betting promotion from @scorum-fans. For details, please follow this post https://scorum.com/en-us/betting/@scorum-fans/scorum-fans-free-bet-giveaway