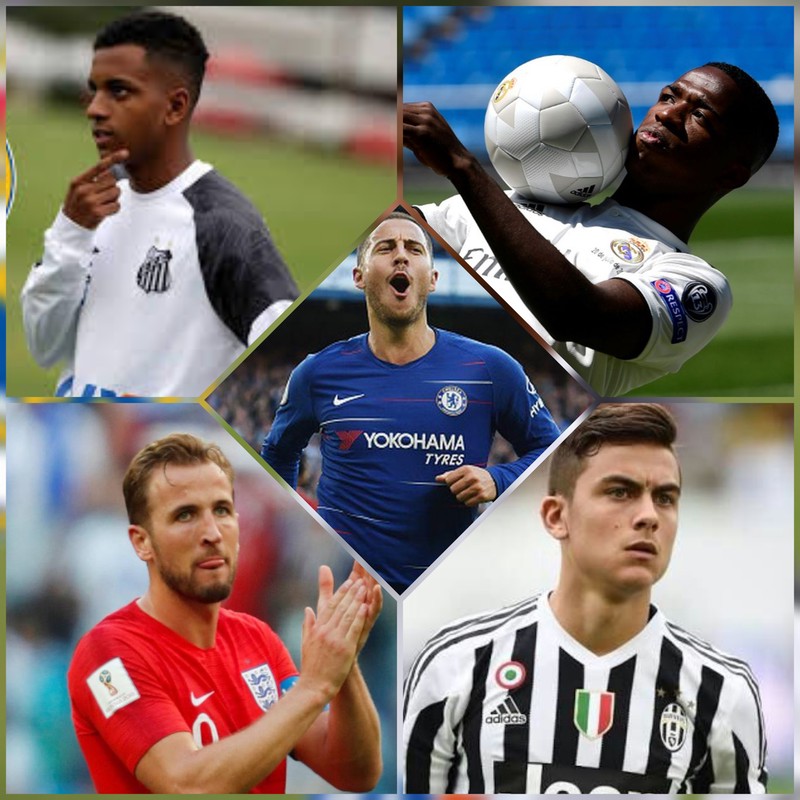 Although the good start of the Argentine manager Santiago Solari, shows a good growth at the collective level, and the team is regaining confidence game to game. The real madrid has been characterized by having a 9 goalscorer, as was Cristiano Ronaldo with 50 goals per season. The presence of Benzema and Gareth Bale is not enough to occupy the space left by Cristiano.
Hiring a new star has become one of the following priorities, which is why the board has been looking for a striker to become a new legendary for the white entity. His characteristics: Young and expert Scorer.
With those characteristics they are: Rodrygo and Vinícius, in spite of not being 9 pure, are players that stand out in the rival area.
In the rest are expert players where they stand out: Eden Hazard (Chelsea), Paulo Dybala (Juventus), Harry Kane (Tottenham), Mohamed Salah (Liverpool), Mauro Icardi (Inter Milan). For those who like novels, there is also the indecisive Neymar (PSG).
Eden Hazard (27 years old) is one of the most talked abo recently in the club directive and is a top player in which Real Madrid would be willing to bid a sum of 220 million euros.
Paulo Dybala (25 years old) related to Madrid, because there is currently no place for him at Juventus in Turin.
Harry Kane (25 years old) Great scorer for Madrid but he does not have it easy, since the Spurs want one of the white chips.
The rest of the players mentioned are targeted by the club but they are priorities, and not everyone wants to go to Real Madrid. In addition, Florentino Perez does not want to spend the same as with Gareth Bale who after his contracting lasted about 5 seasons adapting to the club.
What do you think about this list of players? I miss someone?