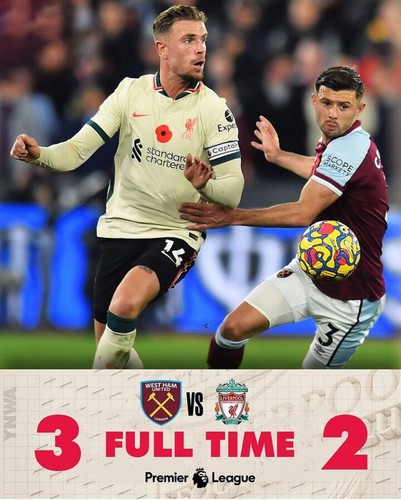 Liverpool's unbeaten run this season came to an end when they met West Ham yesterday at the London stadium in a thrilling and exciting goal packed encounter. Given Liverpool's recent 5-0 thrashing of Manchester United, I never expected the Reds to succumb to David Moyes' boys because they were entering the game after just coming back from humiliating Manchester United at Old Trafford.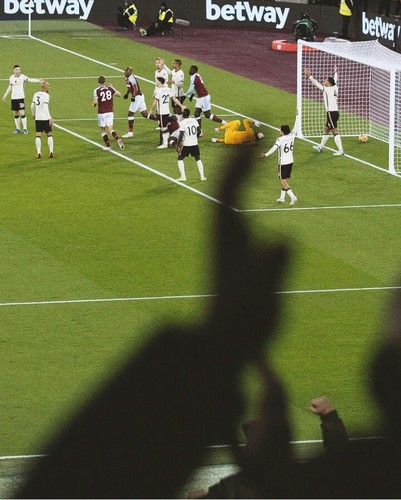 Three minutes was all it took for West Ham to start taking the lead in the encounter after Alisson Becker punched the ball into his own net to make it 1-0. I think this was what gave West Ham the impetus to come all out on Liverpool and it paid off as they found the back of Liverpool's net two more times before the final whistle was blown.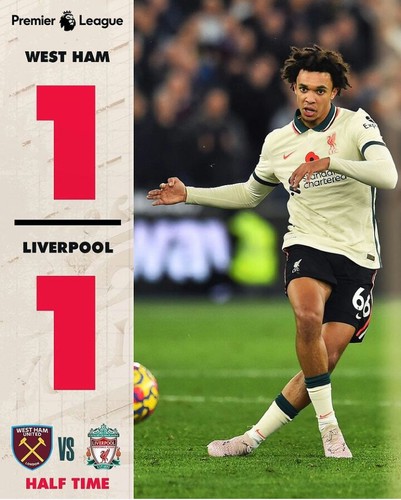 Liverpool tried all they could to reply the early goal but they just couldn't find the back of the net. The first half was coming to an end and all hope of an equalizer for Liverpool seemed out of sight until Trent Alexander-Arnold delivered a beautiful and exquisite free kick that left Lukasz Fabianski no chance of making a save.
Both Alison and Fabianski were kept busy at both ends of the pitch and the game lingered on to the 67th minute before the hammers restored their lead again. Alisson got a hand on Pablo Fornals shot but that wasn't enough to prevent the ball from going into the net.
A quarter of an hour was left as playing time before Kourt Zouma headed in at the near post from Bowens corner kick to make it 3-1. A super sub in the person of Divock Origi came on to make the scoreline a bit less humiliating for his side by netting Liverpool's second in just 7 minutes left to play.
West Ham's stunning display against Liverpool enabled them to leapfrog the Reds to second position on the league table and makes them level on points with the Cityzens in third position as Arsenal move to fifth leaving Manchester United at number six.!