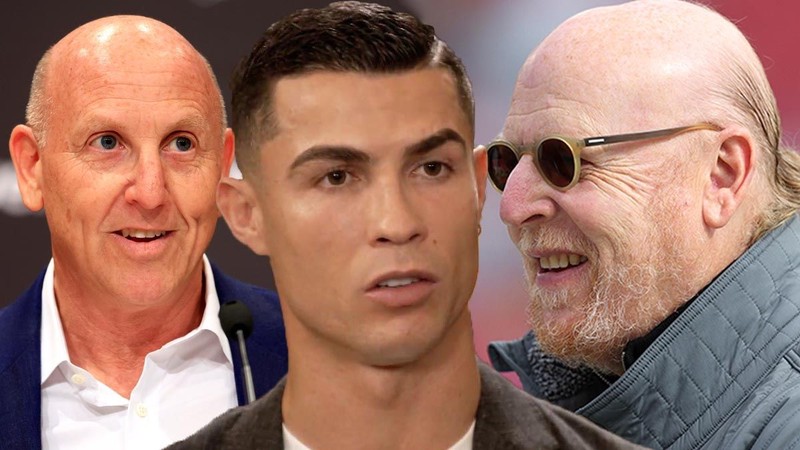 Cristiano Ronaldo, a forward for Manchester United, claims that the Glazer family, who control the team, "don't care about the club" on a sports level.
He claimed that Manchester is a marketing club that makes money via advertising.
"Manchester will find it challenging to dominate the sport in the next two to three years."
The attacker from Portugal, who is 37 years old and has just one Premier League goal this year, said: "The Glazers, the club's owners, don't care about the team or professional sport."
Ronaldo continued by saying he had never met the Glazer family, who bought the team in 2005.
Earlier on Monday, United released its lone statement in reaction to the Ronaldo interview, stating: "Manchester United notices the media coverage about an interview by Cristiano Ronaldo.
After all of the facts are known, the club will think about its response.
Our attention is still on getting ready for the second half of the season and maintaining the spirit of camaraderie that is developing among the players, coach, staff, and supporters.
Fans have protested against the Glazers' management of the club on several occasions, and Manchester United has not won a trophy since winning the Europa League in 2017.
Ronaldo, the captain of Portugal, remarked, "The crowd is always correct.
"They ought to know the reality.
The athletes desire the best for the team.
I want the club to succeed.
I joined Manchester United for this reason, and I adore this team for i
"There are several factors within the club that prevent Manchester from competing at the highest level, including City, Liverpool, and even today, Arsenal.
"It's complicated. It's difficult. It's hard."