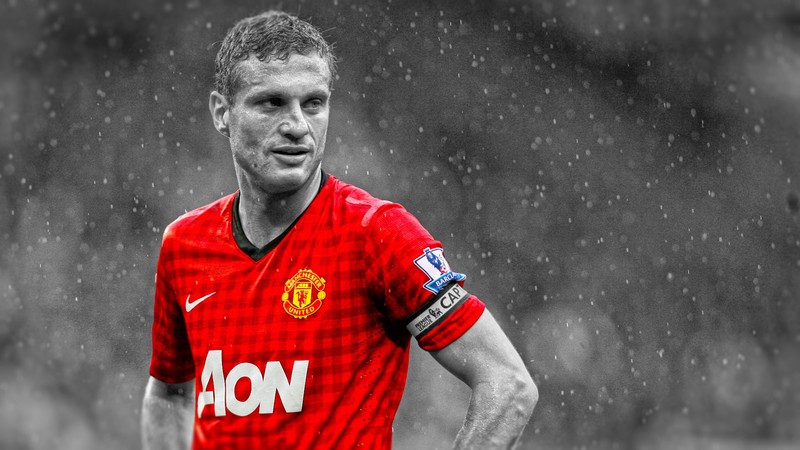 I was a kid back then, when I first saw him playing, I asked my dad who that guy is? He didn't know how to answer me, he just mumbled, some new guy in club. He was though and hard on ball. He didn't care about opponent players, just fixed the ball and cleaned everything in front of him to get to it. I didn't know much about football at the time, but I liked this player, because he played with heart. No ball could pass behind him, and even if somehow that happens, than, just the ball will pass. But not a player. You needed to be really strong to get out off duel as winner with him, even he was skinny and young. That was my first impression when I watched him. Later on I found out that, that was Nemanja Vidic, 20 year old centre back, who even that was fearsome.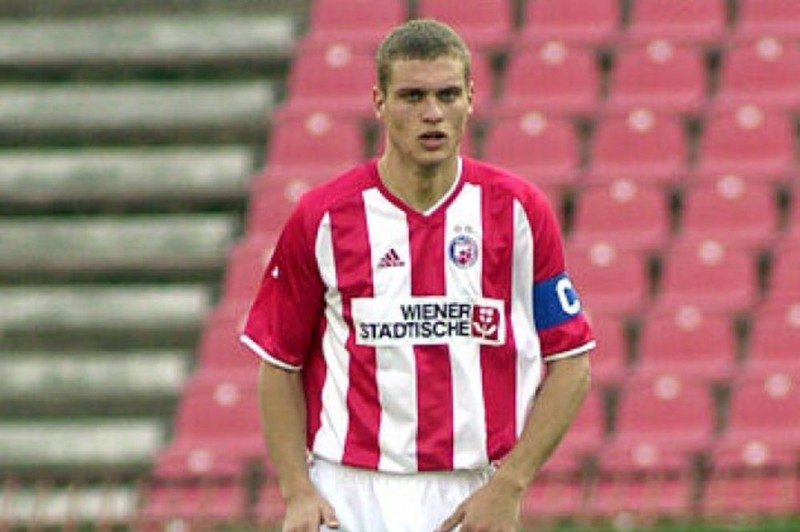 I continue to watch every game he played, and soon he become the best defender in Serbian league. At the time he played for our biggest club Red Star which is also my favorite club. It appears that he was clubs kid, who learned his football basics right there. I didn't know about him, cause at the time, he was loaned to some other team to gain experience. After that, he was back to club, and that is when I first saw him.
From that moment, until he went from the club, three years were passed. All three years he was a captain, who leaded Red Star to the double title in season 2003/04. He played 67 matches with 12 goals scored. In a meantime, he debuted for national team.
-----------------------------------------------------------------------------------------------------------------------------------------------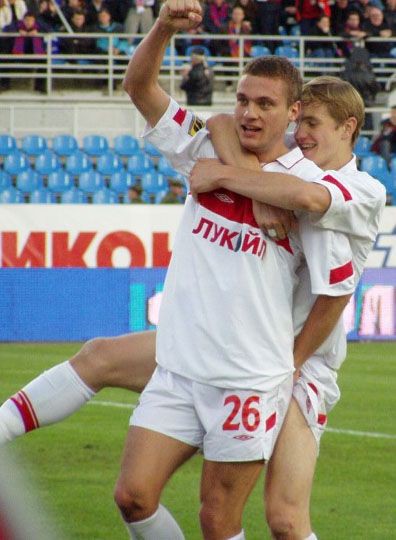 Didn't pass long, when leading people from Russian club Spartak Moscow noticed him. It was just a matter of time, when he will leave the club because, player of his potential and qualities, needed further progressing and developing, and in Serbian league he reached his maximum. It was year 2004, when he signed for Spartak. At the time, contract details was not revealed, but rumors says that he was player with highest salary in Russian First league. At my opinion, it was a right move signing for Spartak. After two years in Russia, his progress as a player was astonishing, and he became one of the best defenders in Russian league. He was, tougher, stronger and much experienced.

-----------------------------------------------------------------------------------------------------------------------------------------------

Because of his good performance, he gained attention of great Sir Alex Ferguson, Manchester United manager at the time. He wanted Nemanja in team so badly, that he took the plane, flied to Moscow, just to convince him to sign for Manchester United. He was already in negotiations with Liverpool, and when he saw that AF have come to pick him up, he changed his mind. For seven million pounds, at the year 2006, Nemanja have become the Red Devil.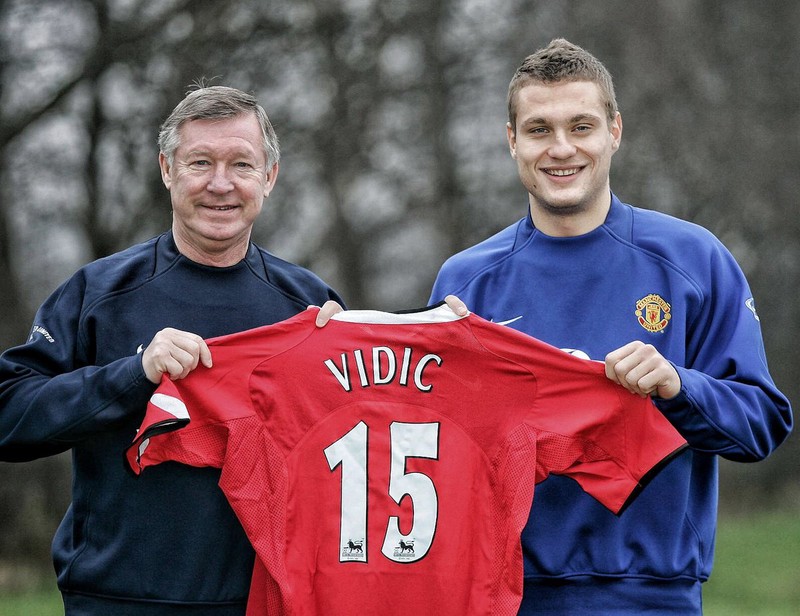 At the Island, he didn't started well. English style of football was something totally new for him. It was faster, with lots of running and lots of hard tackles. Also competition in the club was bigger and it was harder make it to the first eleven. He just needed to adapt on the new country and learn language. He was patient, and he trained very hard. He was aware that he would not make it, if he don't improve his endurance and stamina. Little by little, Sir Alex noticed his progress and his will to succeed, so he give him a chance few times, which Nemanja use it on the best way possible. Seeing that he is really compatible with Rio Ferdinand and that these two really get along, AF put him in the first team.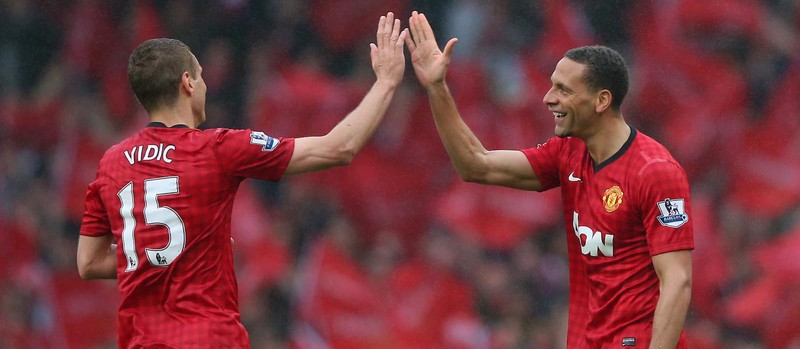 His sacrifice on the field was not questioned. Almost every game he was bleeding, or his opponents. Few times he broke his nose because he went with his head where nobody wants to put his leg. Bruises and cuts was part of every game. At the time, you was having Drogba in the league as well as Aguero and Torres. You needed to be really good to fight against these guys. Vidic was having special menu, and he ate different food, depending who he playing against.
"When I was playing against Drogba, days before match I was eating a lot of meat and food with lot of energy cause that guy is insane and you need a lot of energy to guard him"
"When it comes to Aguero, I was eating a lot of fish and veggies, in order to lose few kilograms, because he is fast"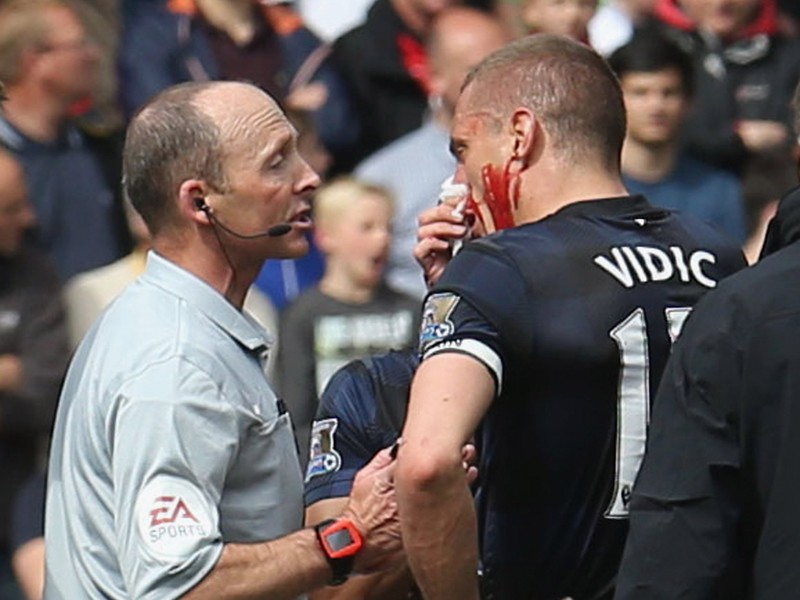 Nemanja gained reputation of one of the best defenders in the Premier League. Also he establish himself as one of the best defenders in the world ever. Later on he become a second foreign captain after Eric Cantona, so you can guess how much people in the club are appreciated and honored him. He played 300 games for Manchester United and scored 21 goals. He won 15 trophies with Red Devils and most important one is Champions League in season 2008/09, where they beat Chelsea on penalties.
-----------------------------------------------------------------------------------------------------------------------------------------------

In the year 2014, he abandon Manchester and move over to Milan. He signed for Internazionale, where he didn't play much and most matches he watched from the bench. He was experienced and old, but injuries stop him to make a great come back.
On mutual consent in 2016, both sides agree that Nemanja ends his carer cause he can never retrieve his form and performance from his best days.
With national team, he played at two World Cups, 2006 in Germany and 2010 in South Africa. At the both tournaments Serbia didn't managed to pass the groups, so they were knocked out after 3 games. He played 56 games for national team and scored 2 goals.
After 9 years of playing for national team he retired in 2011. Days before retirement, he was pronounced for the Serbian best defender ever.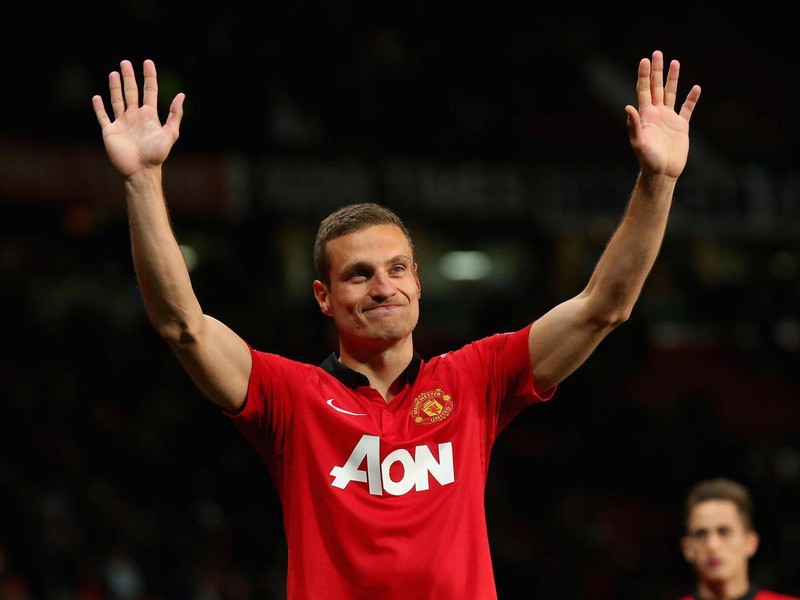 Thank you for reading and supporting. Hope that it was interesting for you as it was for me while I was writing this article.

Cheers!
@realhus