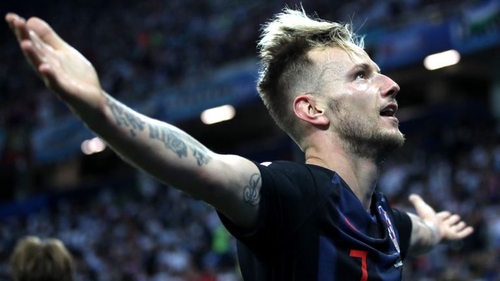 Ivan Rakitic has been, is and will be (and if he stays) an important player for Barcelona. Very important. Irreplaceable? No, there's only one player who is irreplaceable. The rest appear to be on the market if a good offer comes in - and the one from PSG is exactly that. This is why Barça have allowed Rakitic to negotiate with the French club and why they're ready to listen to offers.
Rakitic can leave for a fee below his €125m buyout clause. Because if that wasn't the case, there would be no need to negotiate. PSG already know how buyout clauses work: they paid €222m for Neymar without even blinking. Rakitic isn't someone who could potentially become the best in the world and he isn't an international superstar to build a football project around. Plus, he's 30 years old. All of which are factors that stop a massive transfer from happening.
Barça have shown this summer that they've learnt how to sell players. At the moment, they've brought in €135m from transfers including €50m for Paulinho, €30.2m for Mina and €20.2m for Digne. Why not sell Rakitic for a fee close to €100m? Barça paid Sevilla €18m for the Croatian. That fee has been paid for over four seasons, where he's played 216 matches, and he could still present Barcelona with a chance to make a huge profit on the midfielder.
Barça don't want to sell Rakitic, that's clear to see. But if PSG wish to buy him then the door is open. The footballer would accept a change, doubling his wages too. Everything, in the end, is simply a question of money.