Player Number 11 from Tunisia Yassine Khenissi provoked strong tensions yesterday in the press conference room, on the eve of the semifinal of the Africa Cup of Football between Tunisia and Senegal, the Tunisian refuses to express himself in French, he irritated the Senegalese journalists. The match has already started.
Tunisia and Senegal will face today in a few moments at 16:00 GMT at the June 30 stadium in Cairo in the semi-finals of the 2019 Africa Cup. To honor the traditional match watch press conference, Tunisians have sent striker Yassine Khenissi alongside the French coach of the Tunisian selection, Alain Giresse. The Tunisian striker, who scored a goal in the African Cup of Nations, has begun to speak Arabic. Until then everything is normal since there are interpreters on site who are able to translate the French, English and Arabic languages. However, a small detail will have bigger consequences than expected.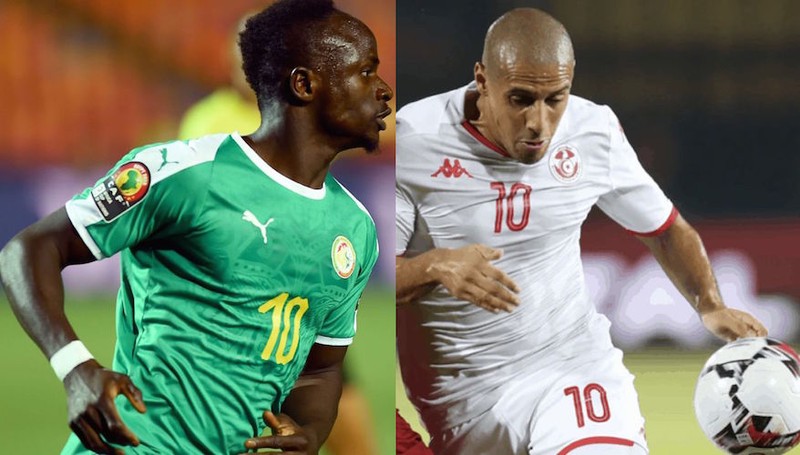 The problem is that the Tunisian player Yassine Khenissi speaks the Tunisian dialect and not Arabic, the official language of the Arab world. The interpreters are unable to report his remarks in French and this provokes the anger of the Senegalese journalists present in the room. When they asked Yassine Khenissi to speak French, he answered dryly, "I do not speak French". This sarcasm did not please much of the audience. A huge hubbub invaded the room. For a period of almost 60 seconds, the conference was interrupted. in order to calm tensions A member of the African Football Confederation had to intervene so that the exercise can resume its course. All under the eye of an Alain Giresse (coach of the Tunisian selection) incredulous.
Tunisian journalists have supported the initiative of the player, While Senegalese journalists have raised the tone and even threatened to ask the Senegalese players Aliou Cisse and Lamine Gassama to speak Wolof, the dialect mostly spoken in the land of Teranga Lions. This diplomatic incident also caused a deleterious atmosphere outside the press room. The match has just started 24 hours earlier than expected between journalists from both countries. Unbelievable!