My favourite game is football. It gives me great joy. Footballs thrills not only the players but also the spectators.In 2014, I enjoyed an interesting football match.It was the FIFA world cup semi-final-2014. The match was played between the top two team in the world- Brazil Vs Germany. Personally I like Germany.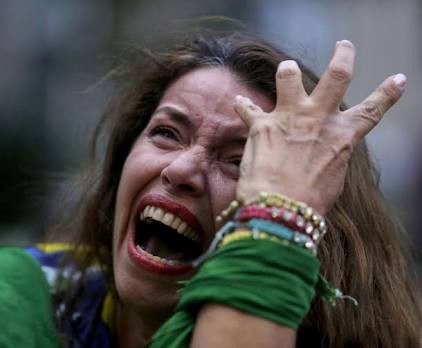 Tragic Football History
Brazil vs Germany, July 8, 2014 In Belo Horizonte, Estadio Minierao faces each other in the 2014 FIFA World Cup semi-final. Germany's 7-1 win against Brazil is considered one of the most remarkable results in the history of football.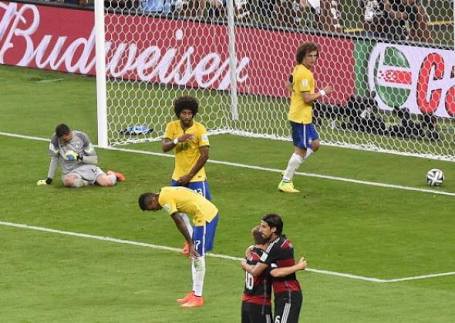 Germany's 7-1 win is the biggest win in any FIFA World Cup semifinal win. In this match, Germany recorded the highest goals in the history of the World Cup, with 223 goals crossing the record of 221 goals in Brazil. Brazil's Ronaldo scored the second and his 16th goal for Germany in this match, breaking the previous record of the World Cup's highest scorer, Miroslav Klose.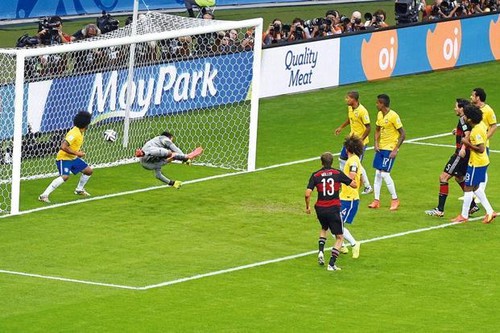 At this match, Brazil finished their record of 64 matches unbeaten in the last match, in the last 1975 in Copa América The match was defeated by Peru 1-3, and in 1920, Uruguay had their best HARAHARE records a major break in this period, which is why it has been described as a national shame.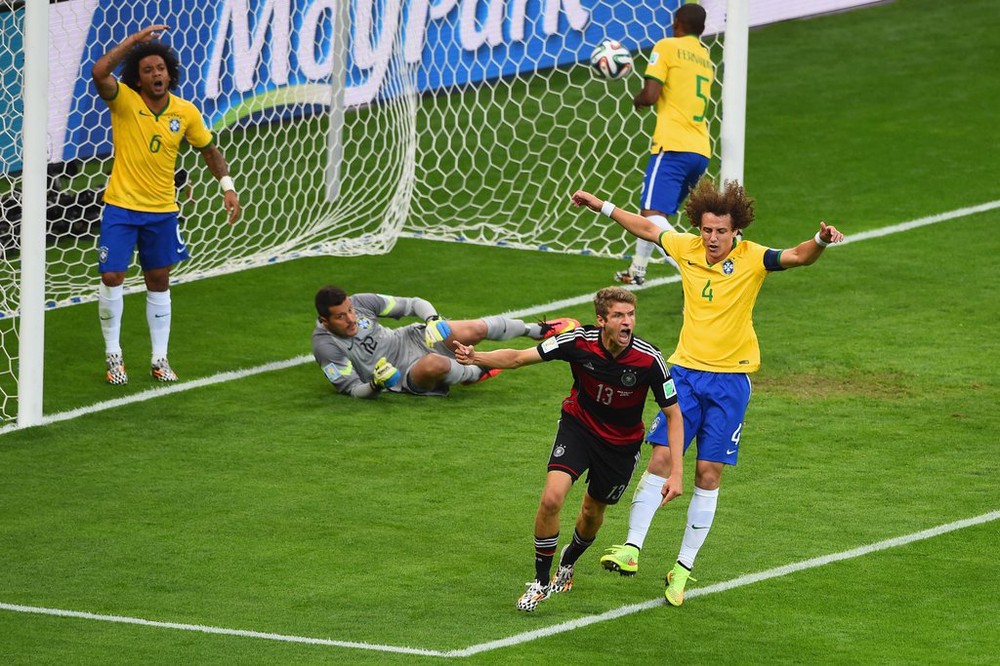 These results surprised the world, especially Brazil, who were ahead of the best team in the tournament as the host team. The game was later recognized by the newspaper as Mineroozo, which in 1950 marked the unexpected loss of Brazil to their land on Uruguay .
Brazil manager Luis Felipe Scolari called it "the worst defeat of the Brazilian national football team" and admitted all the liability to defeat. Acting captain David Luiz and goalkeeper Julio Cesar both apologized to Brazil's general public. German manager Joachim Low stated that his team had "a clear, steady playing strategy" for which the whole team was And he understood that "Brazil is breaking down and they take advantage of it." Journalist Miguel Delaney called the match "Mineirazo". Tony Cruz, a German player and scorer said, "Although it was a good game, it was not our best game".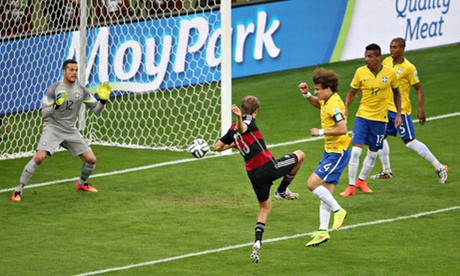 Brazil's Prime Minister, Dilma Rousseff, said in a message on Twitter about the match, "Like all Brazilians, I am deeply saddened by this defeat".
Public robbery in a fan party in Rio de Janeiro and before the end of the game in São Paulo, there are reports of firefight in the Brazilian flag. A large number of buses are burned in São Paulo and an electronics store is looted.
This incident is known to have killed at least one person in Rio de Janeiro.