It was indeed an entertaining return of the English Premier League season over the weekend. I saw so many of the games and without a doubt, this season is probably going to be more dramatic than the last.
With a couple of quality or, simply put, decent players, crossing over to new clubs and some players joining up from foreign leagues, the big-money Premier league is sure to deliver a lot in terms of competitive play, as the season progresses. At least, I would like to think so - with all huge bucks the top clubs spend on players in each transfer window.

Based on transfer fees, there were 10 top deals of note which took place this summer in the English Premier League transfer window. I take a look at the first 5 players after Match-Day one.

1.) Kepa Arrizabalaga – (Goal Keeper) – Athletic Bilbao to Chelsea – £71 million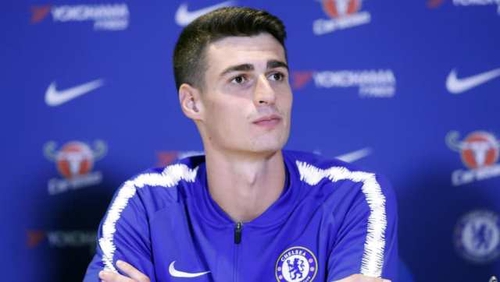 Rickie's Take – (A Huge Risk): Relative quick and agile. Not the tallest of goalkeepers at just about 6 ft 1 inches, but the 23-year-old must have made an incredible impression on Chelsea's new boss Maurizio Sarri. If not, why else would Chelsea push for a humongous transfer buy-out clause fee for a relatively untried goalkeeper, when there are pretty much trusted and tested hands at a cheaper amount?
Kepa has a lot of potential, and showed brilliance for Chelsea against Huddersfield over the weekend as Chelsea ran away 3 - 0 winners. Kepa is young and that is a plus for Chelsea, and he has a chance to improve, and show his full worth, as the season progresses.
His former club Athletic Bilbao is incomparable to Chelsea though in terms of quality and competiton, and given Kepa's huge transfer fee, I hope the pressure won't be too much on him to perform at Stamford Bridge.

2.) Riyad Mahrez – (Midfielder) – Leicester City to Manchester City - £60 million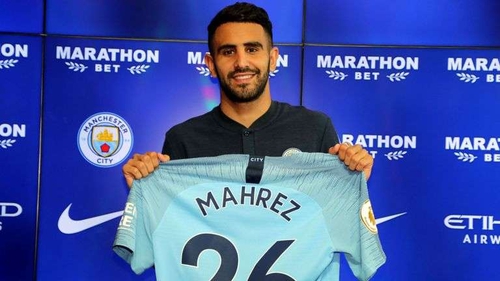 Rickie's Take – (A Good Signing): Manchester City's new boy, Riyad Mahrez is no stranger to the Premier league. He is creative and has an eye for sublime goals. As a one-time winner of the league and a former PFA player of the year, Mahrez on his day can be a formidable player for any team.
Mahrez's all-round game has dropped after Leicester City's title winning season, which saw him win the PFA award. However, against Arsenal over the weekend he wasn't very exceptional. Obviously he needs time to adjust to his new team, and supposing he sees enough game time in an already over-crowded Manchester City midfield, Guardiola could possibly bring out the best in Mahrez.
3.) Jorginho – (Midfielder) – Napoli to Chelsea – £57 million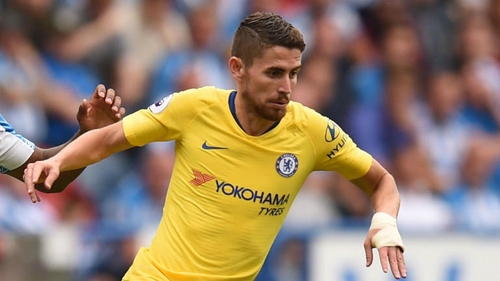 Rickie's Take – (A fair deal): Jorginho becomes the latest addition to another over-crowded and incredible array of 8 central midfielders in the Chelsea team (Kante, Loftus-cheek, Bakayoko, Drinkwater, Barkley, Jorginho, Fabregas, Kovacic). Who and who would get to play becomes the big question. But then, Maurizio Sarri is paid the big bucks to answer that question, and Chelsea's season would sure provide the answers.
Jorginho, however, would most likely bring a bit of steel in a deep-lying role for Chelsea, and has been compared in style to players like Xabi Alonso and Andrea Pirlo. Time would tell how much of an impact he would make in Chelsea's midfield and season.
In the game against Huddersfield, he took the liberty of taking the penalty kick in the game and scoring beautifully too, I must add. Will he get the penalty kick job full-time? Nah, not when Eden Hazard is in the game. But it definitely wasn't a poor start for Jorginho.
4.) Alisson – (Goalkeeper) – Roma to Liverpool – £66.8 million*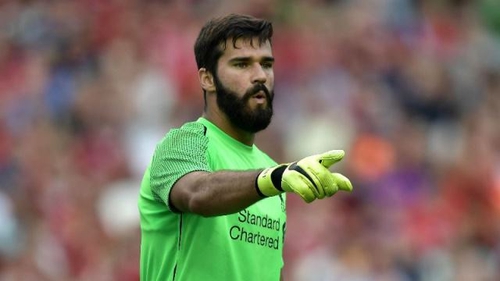 Rickie's Take – (A great signing): A decent goalkeeper. Not yet at the level of being considered the world best, but he sure has the potential to become one. As to why Liverpool and Jurgen Klopp decided to break the initial world record for a goalkeeper to sign Alisson, will become clearer as the season progresses.
Against West Ham, he gave a good account of himself and kept a clean sheet. With two years at Italian club side, Roma, and being Brazil's number one keeper, it can be assumed that Alisson would be a mainstay in the Liverpool outfit.
What happens to Loris Karius (who became Liverpool's number one after usurping Mignolet) and Simon Mignolet now? Well, that would be up to both Karius and Mignolet themselves, as both players should be certain of limited game time from now on.
5.) Naby Keita – (Midfielder) – RB Leipzig to Liverpool – £50 million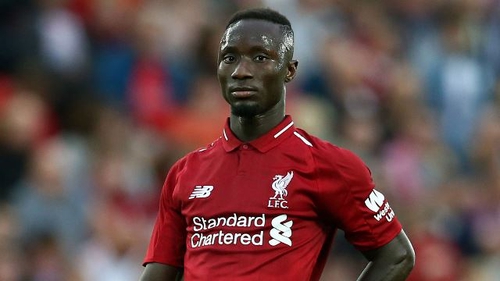 Rickie's Take – (A great signing): Naby Keita is quick and sturdy, and at 23 years of age his best footballing years are certainly ahead of him. Once he finds a decent starting place in Jurgen Klopp's slightly beefed up side (featuring similar players like Georginio Wijnaldum, Fabinho, Jordan Henderson in exactly same position) Keita would most likely be a force.
Over the weekend, Keita gave a decent performance as he made his first competitive 90 minutes debut for Liverpool, in which they won convincingly 4 - 0 against West Ham.

Keita is already being compared to Chelsea's N'Golo Kante. The level of impact that Naby Keita would have in his debut season in England, however, would be clear in a matter of weeks.
I would take a look at the next 5 names on the list of top EPL transfers for this summer, in my next post.
What can you say of the performance of these 5 players over the weekend? Kindly share your thoughts below.
Thanks for reading,
Rickie.