So, today being the 9th of January marks the day that one of Europe's most iconic defensive midfielder, Gennaro Gattuso, was born.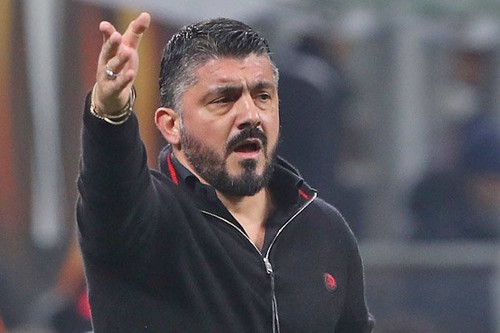 And for my "Today I Remember" Series, I dedicated it to the former Italian midfielder who becomes 41 years of age today.
The former Italy international who retired from the national team after the 2010 FIFA World Cup, in which Italy were knocked out in the first round, is the current manager of Italian Cub side, A.C. Milan.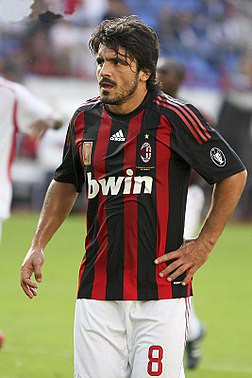 Before he attained managerial status, Gattuso was known mostly as a very efficient defensive midfielder.
He had been a more forward player in his early playing days, and had even been deployed as a winger and right-back on several occasions, in his early career.
Playing most of his early career football in Italy, he also tried out the Scottish league during the 1997-1998 season; where he played for Scottish club, Rangers FC.
The peak of his career came when he signed for A.C. Milan in 1999. He achieved great success with the Italian club, and won so many titles.
While with Milan, Gattuso formed a formidable partnership with another Italian great, Andrea Pirlo; with whom he ruled Milan's midfield.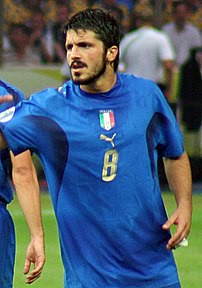 Both players also played together for the Italian National Team, and there combo in the middle, was instrumental in Italy's victory at the 2006 FIFA World Cup.
And with Milan, they won practically every trophy available in club football, such as the Champions League, Serie A, Coppa Italia, UEFA Super Cup, and Supercoppa Italiana.
Gennaro Gattuso ended his time at A.C. Milan in 2012, and moved over to Swiss club side, Sion, in the same year.
He became a player-coach at the tail end of his football career, and he functioned as Sion manager for just a season, between 2012 – 2013.
After leaving Sion, he moved on to coach other clubs like Italian sides, Palermo and Pisa; as well as Greek club, OFI Crete.
Gennaro Gattuso then returned to A.C. Milan in 2017 to coach the very club where he made his name and was given a place in their history. He has been AC Milan's manager ever since.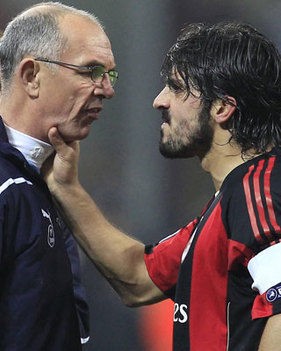 In his playing days, he was known to have had a temperament issue and was never shy to get immersed in altercations with players of opposing teams and their managers.

But then, having personally watched Gennaro Gattuso on countless occasions during his playing days, I still regard him as one of the finest defensive midfielders of his time.