Talk about today is the life-size chocolate sculptured by citizens of Bronnitsy, Russia for the 31st birthday of football legend Lionel Messi.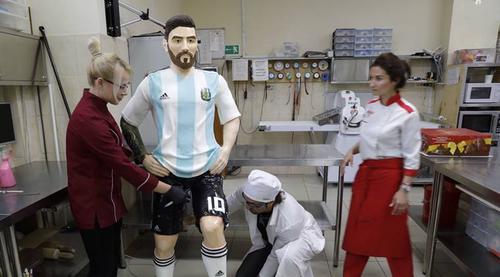 Even if it reaps some negative reactions from Argentinians due to their submission to the Croatian squad, 0-3 last week.
More than 100 people attended the celebrations which became a feature here is the dancing of party-goers in the accompaniment of Russian folk songs.
Although Messi did not attend,some of the representatives of the Argentinian delegation went there.
Bronnitsy is the training camp of No. 5 Argentina.