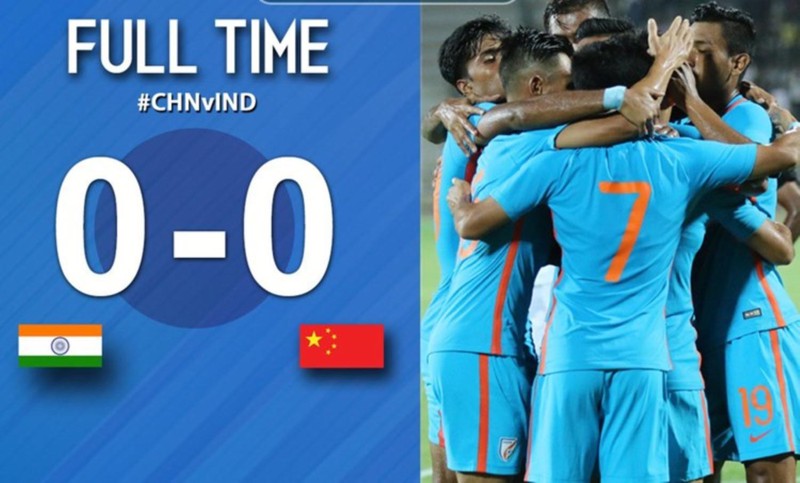 The ground was theirs. The town was theirs. The crowd was theirs. The statistics kept them ahead. Not only this theirs dugout had the World Champion Italian footballer Marcello Lippi. But between all of this stats and records, the attention stealer was the defense of our Indian Mens. It was like as strong as the Great Wall of China. In China and in front of the Chinese crowd the Chinese Footballers couldn't break the Great Wall created by our Indian Defenders led by Sandesh Jhingan. And thanks to the amazing Goal Keeping by Gurpreet Singh at the end of the 90 minutes Chinese Footballers couldn't break the Wall.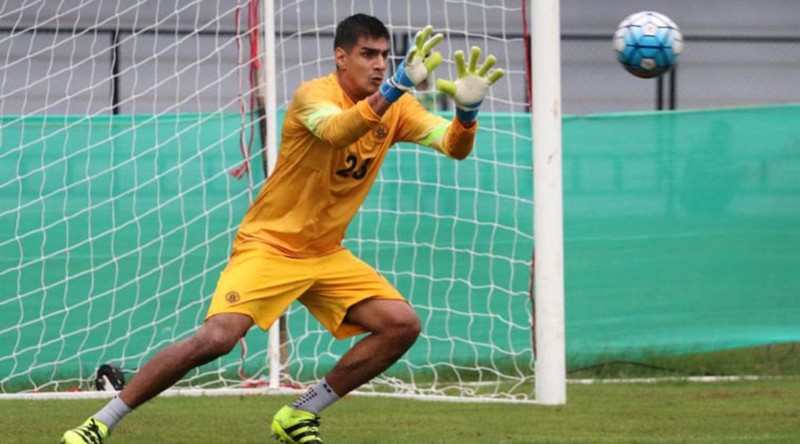 Saturday the 13th, China and India were face-to-face after 21 long years at the Suzhou Olympics Sports Centre Stadium. This was their 18th match against each other. And in the rest of the 17 matches, India unfortunately never won a match against China. India successfully tried hard to draw 5 matches against the neighboring team. The last match between them was at Nehru Stadium at Kochi, Kerela in the year of 1997. China won the match by 2-1. China participated in the Asian Cups 11 times. They never be the Champion but won the 2nd position 2 times and 3rd positions several times. While if we compare them to India, India got the chance to play in the Asian Cups just 3 times. And in the 1964 AFC Asian Cup, we won the 2nd title after beaten by Israel in the Finals. In 1984 and 2011 Asian Cups, we were out in the early group stage. So naturally, everybody's love and expectations were with the neighbor team. Everybody thought we will be easily beaten by the home team. But this Indian team is not easy to beat, proved again by our boys.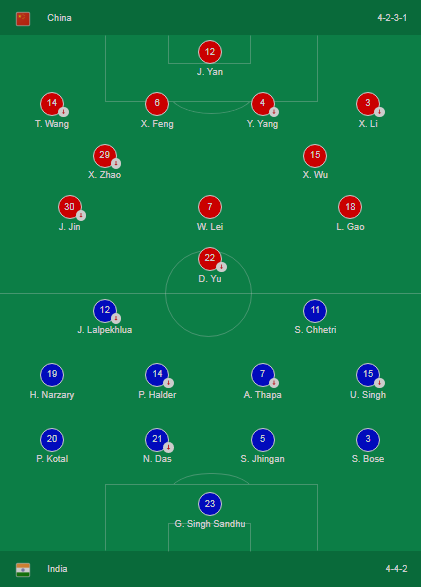 China is famous for the Great Wall. But Yesterday at Suzhou, not the Chinese Players but Indian Goalkeeper Gurpreet Singh Sandu become a Wall in front of the Goal Post. Not 1 or 2 but Gurpreet Singh regularly saving every shot came from the opponent players. Not only Gurpreet Singh but our defense brigade also deserves credit. From the start to the Finish our defenders Sandesh Jhingan, Pritam Kotal, Narayan Das and Subhasish Bose made is not to easy for the Chinese attackers to find any place to hit a shot in the goal post. After all of this hard work at the end of the day, we see the final score 0-0. India defends the match against a very tough competitor. Which gonna give our boys a great mental boost in the upcoming AFC Asian Cup. I know it was just a friendly match but don't forget it was against China. It's giving our Indian audience hope and expectations that we can do which nobody thinks in the upcoming big tournament.