The triumph of Indian companies in the International sports is rapidly increasing. Manchester United has recently tied up with the ICICI Bank. Indian companies are also involved with the famous tournament like Tennis ATP Tour, Golf PGA Tour. Not only one Indian company are increasing spreading with international sports.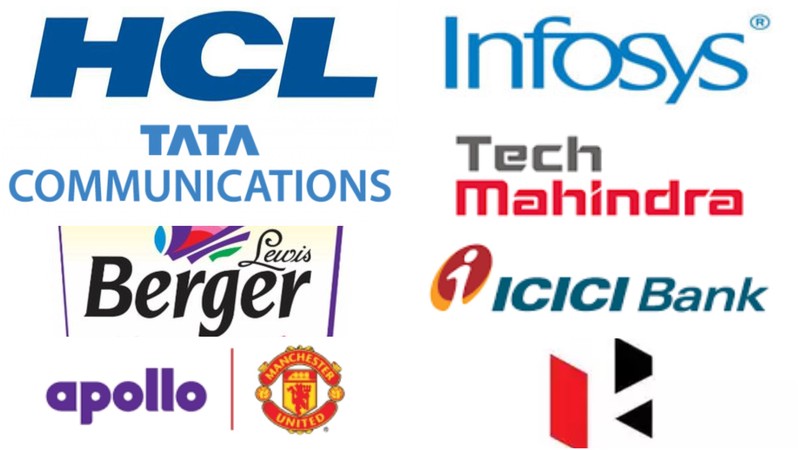 HCL
HCL is the Digital partner of Manchester United Club. They have also made the Official Website and Apps for the Manchester United Club. Not only this, Manchester United has been advancing in the way of technological development by this Indian organization.
INFOSYS
The Global sponsor of Tennis ATP tour is Infosys. They have agreements until 2020. They have also made the Official app for Tennis ATP.
TATA Communications
They have also taken the responsibility of marketing besides the technical help. Formula one agreement with Tata Communications is seen as a big deal. Tata has been looking at the technology to keep in touch with their fans all over the world.
Tech Mahindra
Tech Mahindra has tied up with the American Football team Jacksonville Jaguars. They have also taken the responsibility to promote this team in front of the Digital platform.
Berger Paints
Berger Paints had been taken the responsibility for coloring 12 Stadiums in the Russia World Cup. Not only that, they have also made an agreement with the Russian Organisation Picaten. For the next several years they are the incharge to color the stadiums of Rostov, Volgograd, and Kaliningrad.
ICICI Bank
Manchester United has almost 3.5 Million Indian Supporters. For that reason, ICICI Bank has tied up for a long-term partnership with the Manchester United. They have also made two types of Credit card for the club supporters. So that, they can get a bigger amount of discount when they buy something with the Card.
Apollo Tyres
For the last three years Apollo Tyres was the regional partner of Manchester United. Now they are the Global partner of EPL Club. Not only that, they will also make the play zones in India and United Kingdom. They have also made a contract of three years with DVTK which is a Hungarian club. This Hungarian Club is well known for Basket Ball, Hockey, VolleyBall, Table Tennis, Chess etc.
Hero MotoCorp
Hero MotoCorp has an agreement with the Golf PGA Tour since 2014. This move of Hero MotoCorp has given them a lot of attention in the International Sports Market.