After the elimination in League Cup, without Neymar, PSG won 3-0 at Amiens and stretched to 13 their lead at the top of the French championship. Di María was a starter for Parisians.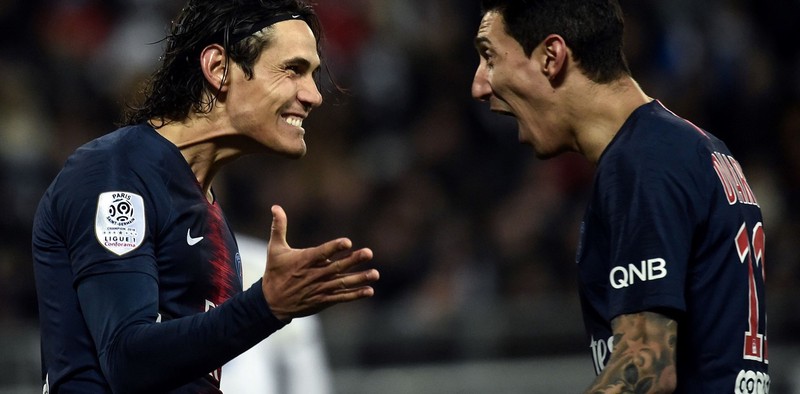 Unappealable leader of the championship of France, in which he goes unbeaten after 18 days, PSG came to be eliminated from the League Cup and needed to react. Without Neymar, who did not go to the bank, it cost him at first against Amiens, but when the club was left with one less man, he eliminated it without major problems 3-0.

With Angel Di María from the first minute, the technology reversed after the PSG was given a penalty for alleged foul on Mbappé, which was not such. However, the opening of the marker would arrive by the same route: Cavani, from the 12 steps, was the author of 1-0.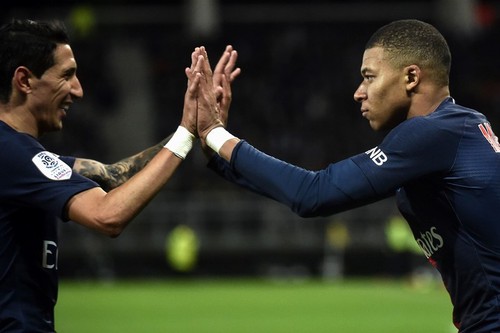 Minutes later, Adenon saw his second yellow card and from there the match became exclusive to Parisians. Mbappé (reached 14 cries in 13 league matches) put the second after a ball that Amiens lost in the middle of the field and, on the end, Marquinos nailed the final 3-0.
In this way, PSG took 13 points from Lille, their closest pursuer, who has two more matches over. Direct march towards a new title in the Gallic country.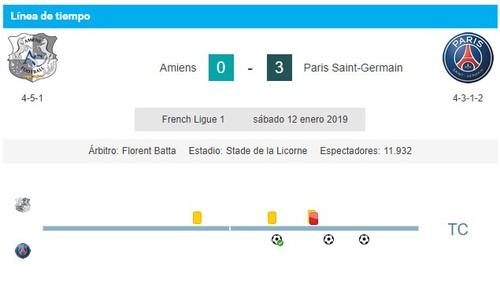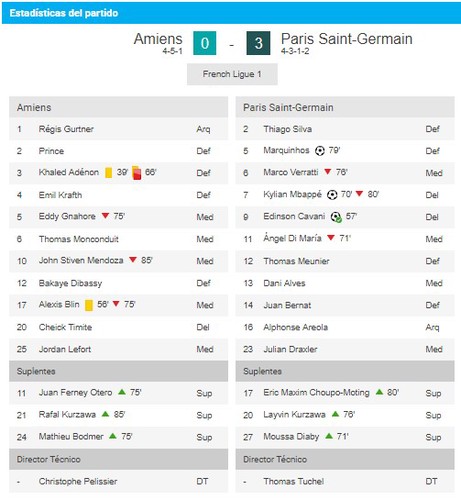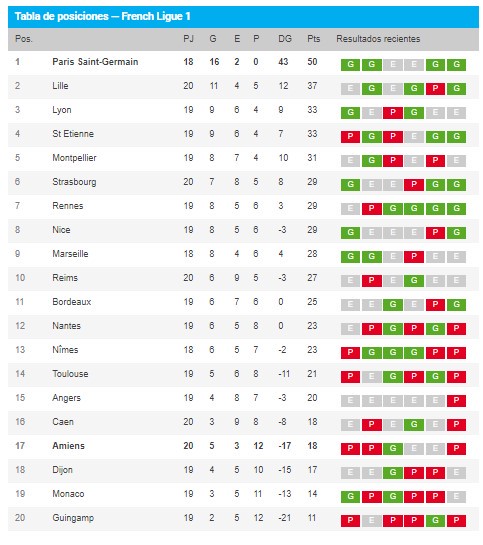 Proving again because it is the number 1 in the French league, the PSG returned to show its gerarquia, after the surprise we had in the days before the elimination.
This clears doubts to those who believed that Paris was not a safe bet, it is undeniable that after the unbeaten run you are having in this league you are unlikely to lose when you bet on them.
This PSG has another chance to keep the difference in a match with Guingamp where the odds are in favor of PSG 98% with an 8% chance of a draw and only 3% for visitors.
Although the gains to choose to the PSG are not so bulky by the very high probabilities of winning, it is a sure bet for a small profit.