Brazil vs Panama
Brazil is the strong team now it is standing in the third position of the FIFA world ranking. For World Cup last year in the sixteen finals, this team won Mexico 2:0, but in the eight finals it lost against Belgium 1:2. For friendly matches first this team won USA 0:2, and it won EL Salvador 5:0. Then it won Saudi Arabia 0:2, and won Argentina 1:0. After that it won Uruguay 1:0, and continued to win Cameroon 1:0. To meet Panama this week, I think that Brazil will win the match. But Filipe Luis is in injury, he will be absent in the match.
Panama is standing in the 76th position of the FIFA world ranking. For the last friendly matches, this team lost against Venezuela 0:2, and lost against Japan 3:0. Then it drew with Korea Republic 2:2 at away, and lost against Honduras 1:0. After that it lost against Ecuador 1:2, and lost against USA 3:0.
Head to head
Both teams used to meet each other two times, but Panama never won a match. Please see the statistics below: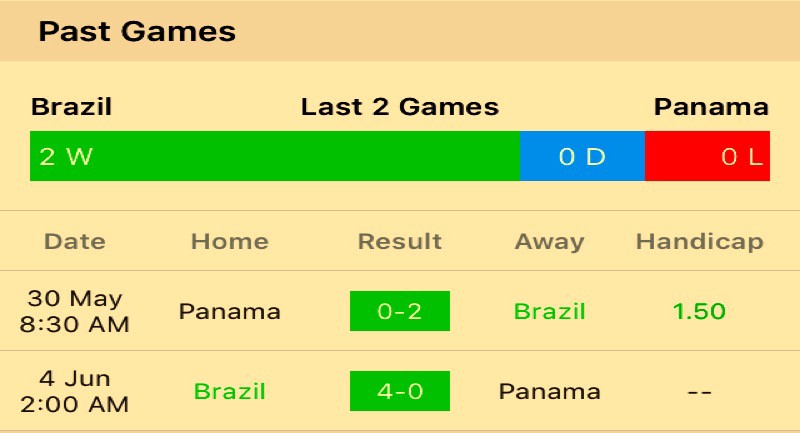 Contest
Rules:
-Please comment your predictions before the games start.-If there are more than three winners, the rewards will be shared.-The early five comments will get my votes every day.-The number of goals will count during 90 minutes.
Recent Standing:

Please predict :
-Brazil draw Panama
-over or under.2.5
-Total goals =?
-Brazil ?:? Panama
I would like to thank all the participants that participate in this contest. And I would like to thank all the sponsors that usually support this contest by voting my posts or adding some scr to the reward pool. Please God bless all contestants and sponsors have a good luck, good health and success in your lives.