AFF championship is held every 2 years in asean countries. Cambodia team lost two matches . The first match with Malaysia in home Cambodia lost 0: 1. The Cambodian in the stadium about 40000 are very sad.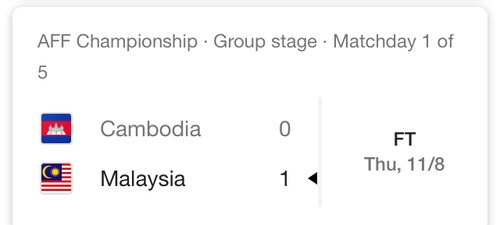 In the second match with Myanmar, Cambodia team lost again , it was a big lost4 : 1. In the first half Cambodia team scored a goal 0 : 1 . But in the second half they did not play well, The Myanmar scored 4 goals.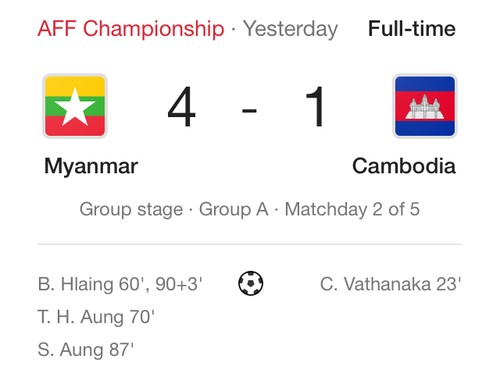 The next match with Laos , I hope that Cambodia team will win the match.

What do you think?