Hello! Friends,
Have you taken some times to think about some old players in the field of play and ask where are they at the moment? If not the announcement made by one of the former England star Peter Crouch on his retirement I don't think I know his whereabouts. Does this show that I am not a football lover? I think we have many old players to check out how they are doing at the moment before their retirement as a professional is declared.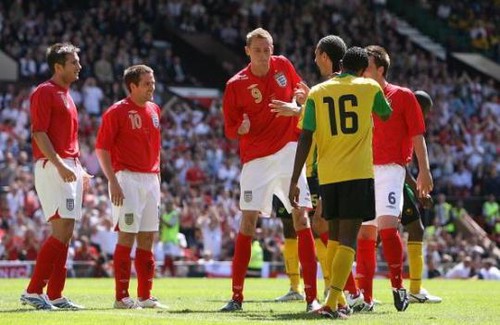 A quick recap about the former Tottenham and Liverpool striker as he retired as a professional footballer. Peter Crouch was 17 when he started playing for his national team and Champions League final. This goes along with a successful career as he wins FA cup and has a record of 100 Premier League goals, a great one from him.
Yes! Peter Crouch at 38 was on loan to Burnley joined half of the season last year with Stoke City. Based on his long term stay in Stoke City which he has spent 8 years he felt the time to end his career in Burley where he was on loan. Peter Crouch is known for his height 6ft 7inch and has played for five clubs before earning a big break to join Liverpool far back 2005, the popularity of this striker was with his national team iconic robot jubilation. He has played for 11 football clubs.
Looking at Peter Crouch internationally, he booked down 22 goals in 42 appearances for England national Team and also part of the World Cup quarter-final squad in 2006.
England has so many great retired professional players and to count 1, 2, 3, 4<gwmw class="ginger-module-highlighter-mistake-type-3" id="gwmw-15629560444601468112448">, ,</gwmw>...<gwmw class="ginger-module-highlighter-mistake-type-3" id="gwmw-15629560444603246850024">.</gwmw>position as ranks where do you think Peter Crouch will be ranked? Just A Little Info About Peter Crouch Here