Hello! Friends,
Yesterday was not really good for Frank Lampard to start his Premier League Trophy pursuit after his team was beaten 4 - 0 at Old Trafford. After the game there are many discussions on the game, some people say Lampard first eleven was wrong, some say, why did he have to bring in Kante, even Jose Mourinho critics were counted among those revealing Lampard lines up was wrong but Frank response was superb.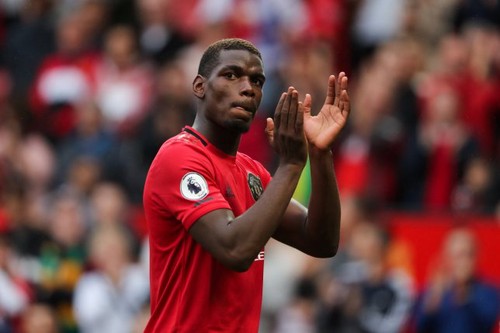 Chelsea Head coach Frank Lampard responded to Mourinho with a statement of him accepting there are individual errors which resulted in the four goals, but again, he mentioned that his team is okay knowing that it is the squad that he has and he won't live with whatsoever anyone says but rather stay focused
On the other news shortly after the match, the future of Pogba was looked into knowing that he has the mind of leaving Old Trafford for either Juve or Real Madrid. Has Paul Pogba canceled his position of leaving? It seems Pogba is enjoying his position on the field of play at Old Trafford. The 26-years old claimed that he wants a new challenge earlier this summer and this prompted his decision of leaving Manchester United but his team management has refused to let him go.
After the 4 - 0 victory over one of the top 6 rivals Chelsea FC, Pogba Paul was asked about his future and he mentioned, "I am still having fun with my teammates at Manchester United". Though after this statement his still of the opinion that future will tell, but presently he's enjoying football at Manchester United.
We keep eyes on what will happen as the Premier League continues...
Thanks for reading.