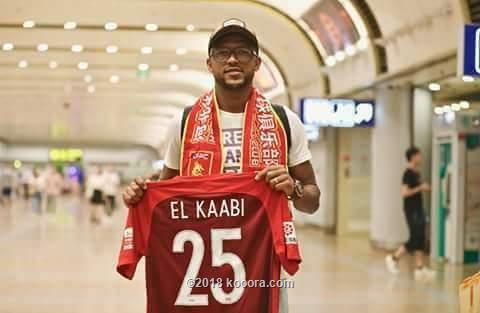 Moroccan Ayoub Al Kaabi arrived in China to join his new club Hibe Fortune, who signed a two-and-a-half-year contract in a record deal that was considered the most expensive in the history of the Moroccan league.
As soon as he arrived at the airport, Al Kaabi carried the Chinese club logo and the 25- jersey.
Prior to his trip, Al Kaabi stressed that he was very challenging to succeed in this new experience, which he described as the first step in a professional course that would be unique.