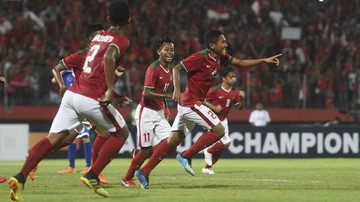 Jakarta, CNN Indonesia - The Indonesian Under-16 national team will face Malaysia U-16 national team in the U-16 2018 AFF Cup semi-final at the Gelora Delta Stadium, Sidoarjo, Thursday (9/8).
Malaysia's Under-16s secured a ticket to the knockout stages after a 1-0 win over Laos U-16 in their last match in Group B.
See also: 5 Interesting Facts The Success of the Indonesian Under-16 National Team Group Champion
Malaysia and Laos compete for a ticket from Group B to accompany Thailand who had already been confirmed to compete in the semifinals.
Malaysia, who started the AFF U-16 Cup with a 1-2 defeat to Thailand, won three consecutive wins in the remainder of the match.
The Young Tiger squad defied Brunei Darussalam 6-1 in the second match and continued with a 4-0 victory over Singapore in the third match.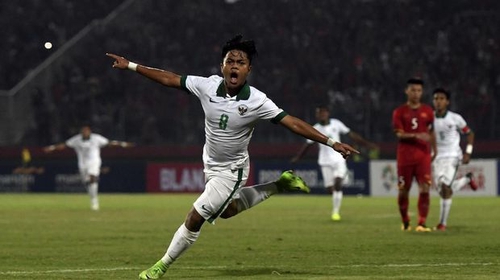 Six points from three games, Malaysia left Laos with seven points thanks to two wins and one draw.
The match at the Gelora Joko Samudro Stadium, Gresik, Tuesday (7/8) afternoon became the determinant for Laos and Malaysia.
Laos who only needed a draw to smooth the steps to the semi-final conceded in the fourth minute. Anantaza, who intended to dispel the ball with a header, made a goal against his own goal and made Malaysia take the lead quickly.
See also: Unstable Emotions of the U-16 Indonesia National Team's Toughest Enemy
After Anantaza's own goal, both teams exchanged attacks. There were no more goals in the match and Malaysia's slim advantage lasted until the match broke up.
Besides the meeting between Indonesia and Malaysia, the semifinal match which took place on Thursday (9/8) also featured a match between Thailand and Myanmar. Thailand finished top of Group B with three wins and one draw, while Myanmar was runner-up in Group A with collecting 10 points from three wins, one draw, and one defeat.
In early July, Fakhri Husaini's foster children lost 3-4 of Malaysia U-16 in a match test match at MBPJ Stadium, Petaling Jaya, Malaysia.